Hours after Iran fired missiles at U.S. soldiers in Iraqi military bases, Russian President Vladimir Putin and Turkish President Recep Tayyip Erdogan called for a de-escalation between both parties.
"In light of the ballistic missile attacks by Iran against coalition military bases in Iraq on [Tuesday], we believe that exchange of attacks and use of force by any party do not contribute to finding solutions to the complex problems in the Middle East, but rather would lead to a new cycle of instability and would eventually damage everyone's interests," the two leaders said in a joint statement.
Iran retaliated after the United States killed high-level general Qassem Soleimani in Baghdad last week as President Donald Trump and Secretary of State Mike Pompeo stressed that he was planning attacks on Americans.
Putin and Erdogan warned in their statement that the further use of force "would lead to a new cycle of instability and would eventually damage everyone's interests."
Erdogan also said he would work diplomatically to calm tensions in the region, saying that "no one has the right to throw the region, especially Iraq, into a new ring of fire for their personal gain," reported The Associated Press.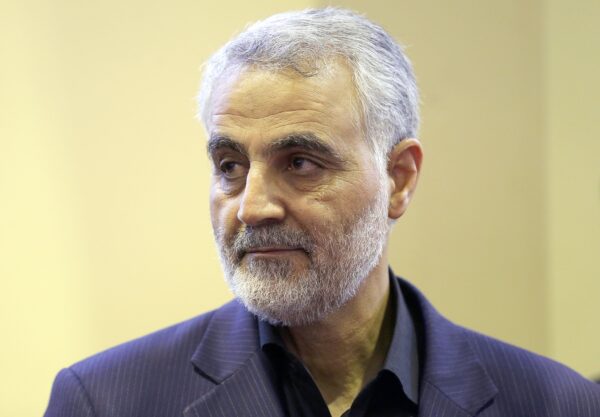 Trump, in a televised address on Wednesday, said that economic sanctions would be placed on Iran following the missile strike, adding that no American soldiers were killed or hurt.
"The United States is ready to embrace peace with all who seek it," he said. "As we continue to evaluate options in response to Iranian aggression, the United States will immediately impose additional punishing economic sanctions on the Iranian regime," Trump also said. "These powerful sanctions will remain until Iran changes its behavior."
Trump stopped short of calling for any new attacks on Iranian targets.
Ali Khamenei, the country's supreme leader, made it clear that Iran saw its longterm mission as pushing the United States out of the Middle East after Soleimani's death. "What matters is that the presence of America, which is a source of corruption in this region, should come to an end," he said on Wednesday, according to state-run media.
Soleimani was in charge of Quds Force in Iran's Islamic Revolutionary Guard Corps, which was designated a Foreign Terrorist Organization by the Trump administration in April under Section 219 of the Immigration and Nationality Act. The White House at the time said it was "the Iranian government's primary means of directing and implementing its global terrorist campaign."