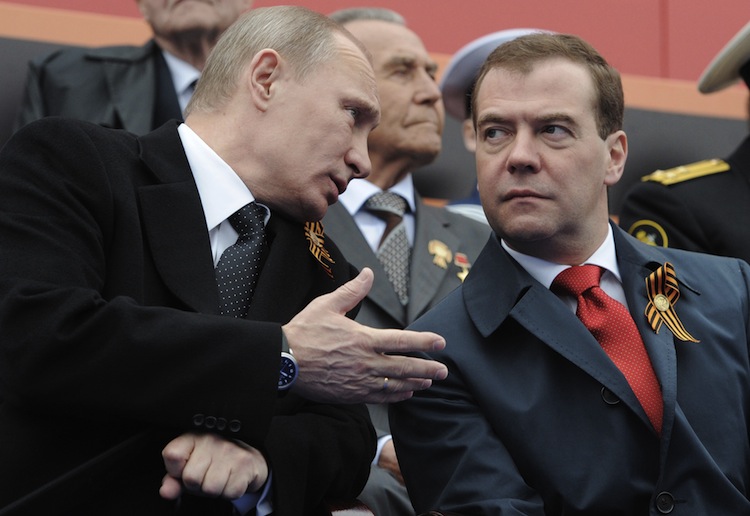 Russian President Vladimir Putin has cancelled his visit to the U.S. for the Group of Eight (G8) industrial nations meeting outside Washington this month.
Putin, who officially took office as President this week, told U.S. officials he was busy finalizing his cabinet. Putin said he would send outgoing President and now Prime Minister, Dmitry Medvedev, as his replacement.
The White House issued a statement saying President Obama expressed his "understanding" of Putin's decision and welcomed "the participation" of Medvedev at the Summit, which will be held at Camp David May 18-19.
Tensions have increased between the two nations recently, with Putin sharply critical of the U.S. during his election campaign and the U.S. voicing concern over the rough handling of anti-Putin protesters by Russian police in Moscow earlier this week.
The two leaders will now hold bilateral meetings alongside the G20 Summit in Los Cabos, Mexico, June 18-19, the White House statement said.