The latest Chinese Communist official to get punished could be a sign that Xi Jinping wants to clean house in Hong Kong.
On Oct. 10, the Chinese Communist Party (CCP)'s anti-corruption body, the Central Commission for Discipline Inspection, announced that Li Gang has been placed on probation for a year, citing "serious violations of discipline."
From 2003 to 2012, Li was deputy director of the Hong Kong Liaison Office, a branch of the Beijing authorities situated in Hong Kong, which has a separate system of government owing to the Joint Declaration negotiated between the United Kingdom and the People's Republic of China to set terms for the handover of Britain's former colony to China in 1997.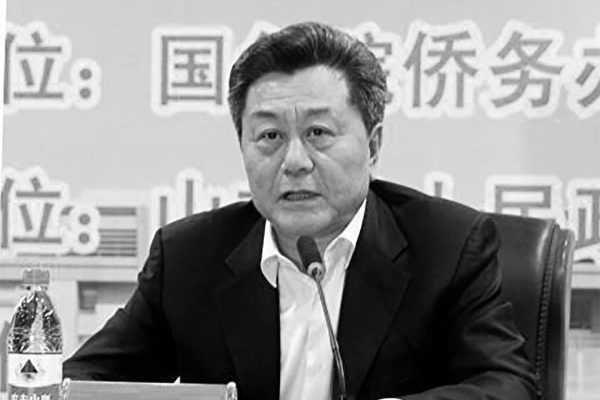 Since then, Beijing has increasingly extended its influence into the city's political, economic, and social fabric—often through the workings of the Liaison Office. On the 20th anniversary of the handover this year, China's Foreign Ministry declared the Joint Declaration a "historical document that no longer has any realistic meaning."
Hong Kong-based newspaper Ming Pao reported on Oct. 10 that at age 62, Li is still not yet of retirement age. The CCP's punishment is effectively a way to force him into retirement.
Why is Li the latest target? A look into his background reveals that he is part of a Party faction loyal to former CCP leader Jiang Zemin—which is directly at war with current leader Xi Jinping.
Former Vice-Chairman Zeng Qinghong, Jiang's right-hand man, was Li's political patron.
Li emerged out of the 16th National Congress in 2002 as a budding Party official. At just 40 years old—considered young within the Party—he was appointed to a top post as deputy director of the State Council Information Office, an organ of the Party in charge of propaganda and censorship.
Zeng was a member of the Politburo at the time. According to Hong Kong media reports, Zeng frequently praised Li during meetings, calling him a person with "strong political thought," "vigorous energy to work," and " international vision."
By the following year, he was in command of the Hong Kong Liaison Office, acting as the eyes and ears for the Jiang faction.
In the next decade, when Li was in Hong Kong, he frequently showed up in local tabloids, with reports of housing mistresses, showing off his wealth by wearing luxury brand clothing and watches, frequenting private clubs, and going on long vacations to mainland China.
Despite that, Li continued to hold administrative posts, as director of the Macau Liaison Office, deputy director of the Overseas Chinese Affairs Office, and most recently, a post in the State Council dealing with overseas Chinese affairs.
Li was known to be close with the former Hong Kong chief executive, Leung Chun-ying, also an ally of the Jiang faction. As Xi Jinping consolidated his power, however, Leung fell out of Beijing's favor.

Taking Li out indicates Xi is serious about getting rid of Jiang's influence in Hong Kong. In recent years, the Jiang faction has attempted to stir up unrest and controversy in local politics.
NTD.tv contributed to this report.