A public inquiry began on Monday into the 2017 terror attack that killed 22 people at the close of a show by U.S. pop singer Ariana Grande in Manchester, UK.
Salman Abedi, a 22-year-old Briton born to Libyan parents, detonated the bomb that killed both himself and exiting concertgoers in the packed foyer of the Manchester Arena at the end of the show.
Seven of the 22 who died in the attack, which also injured 264 people, were children, the youngest of which was an 8-year-old girl.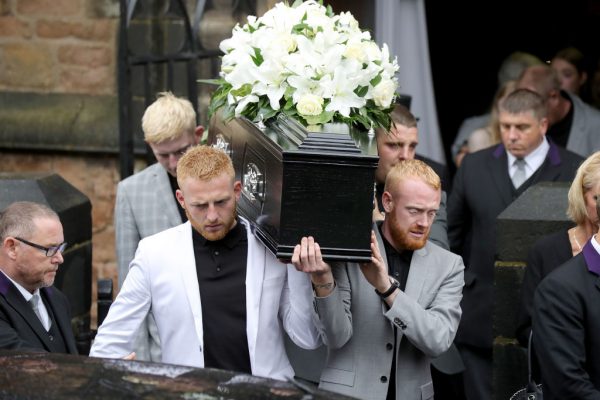 Deadly Intentions
Chairman of the inquiry, retired High Court judge Sir John Saunders, highlighted Abedi's intent to cause as many fatalities as he could, BBC News reported.
"Salman Abedi blew himself up in the explosion but he intended as many people as possible would die with him," Saunders said in his opening remarks.
Saunders explained that some of the evidence would have to be heard in secret in a bid to prevent similar terrorist attacks.
Before the formal opening, Saunders joined families and lawyers in a minute's silence in honor of the victims.
"This is an exercise in establishing the truth," Saunders then added.
'No Stone Unturned'
The names of the 22 people who died were then read out by lawyer Paul Greaney.
"What happened that night was the most devastating terrorist attack in the UK for many years," he said.
"The inquiry will leave no stone unturned."
Public inquiries in the UK are regulated under the Inquiries Act 2005, which sets their form and style. They are carried out to establish what happened during a particularly serious event or set of events that were of public concern. They gather evidence, analyze documentation, and hear from witnesses and experts.
Policy Recommendations
Public inquiries also investigate why something happened and, as a priority, how a similar event might be prevented from happening again. Policy recommendations are then often produced.
The Manchester Arena terror attack inquiry, which is being held at Manchester Magistrates' Court, was delayed by the trial of Salman Abedi's younger brother, Hashem Abedi, who encouraged and helped his older brother plan the Manchester Arena attack.
Hashem Abedi, who denied the charges against him in connection with the attack, was found guilty in March of murder, attempted murder, and conspiring to cause explosions.
He was jailed for a minimum of 55 years. His sentencing was delayed until August due to the restrictions put in place to slow the spread of the CCP (Chinese Communist Party) virus, also known as novel coronavirus.
British Home Secretary Priti Patel launched the inquiry in October 2019 with the aim of investigating the victims' deaths.
In addition to the 22 people killed and 264 people injured, 670 people have since reported psychological trauma following the bombing.
The attack was the deadliest in Britain since the 2005 London transport suicide bombings, which killed 52 people.
Reuters contributed to this report