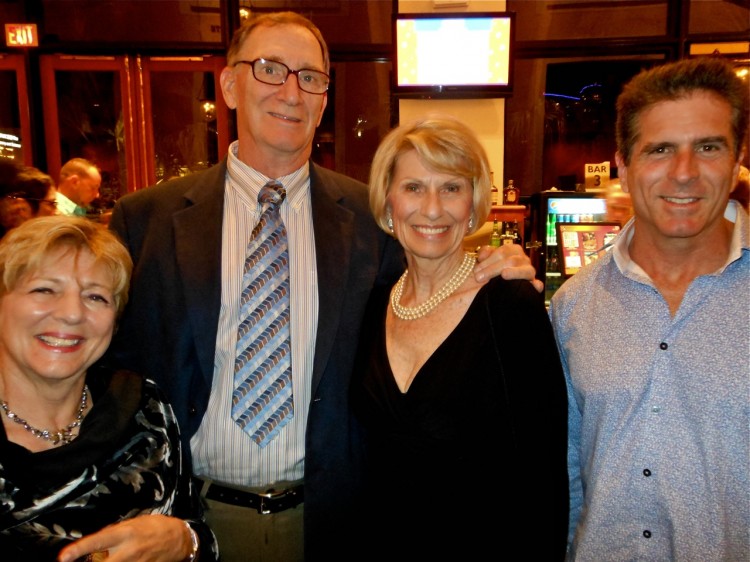 FORT LAUDERDALE, Fla.—While New York-based Shen Yun Performing Arts attracts people for many reasons, Dr. Jane Dye attended the performance at the Broward Center for Performing Arts in Fort Lauderdale out of her interest in Falun Dafa.
Dr. Dye said she has been practicing the Falun Dafa exercises for two or three months. "Oh, it's wonderful, just wonderful," she said. "So that's why we were so interested in coming." The Falun Dafa Association of Florida sponsored Shen Yun's Florida engagements, which include Tampa, March 3 and 4.
Falun Dafa is a spiritual practice that involves slow-moving exercises and moral principles. It has been unjustly persecuted by the Chinese Communist Party (CCP) since 1999.
Dr. Dye shared her understanding of why Falun Dafa is persecuted in China: "They [the CCP] were uncomfortable with so many people so spiritually evolved. …"
Throughout its rule, the CCP has engaged various campaigns to destroy China's traditional culture, including Chinese people's belief in the divine and their tradition of spiritual self-discipline. According to Shen Yun's website, "It is this lost tradition, with all its profound inner meaning, that Shen Yun aims to revive."
"Oh, it was glorious," said Dr. Dye, speaking of the performance. "The costuming, the dance, the colors—magnificent," she said.
Each year, Shen Yun presents a new lineup of dances and songs, with classical Chinese dance and music at its core. Shen Yun's stories span 5,000 years of history and include various aspects of traditional Chinese culture as well as legends and myths, from the time of the Yellow Emperor through modern day—which brings to life the story of Falun Dafa.
This evening, Shen Yun Performing Arts Touring Company performed in Fort Lauderdale, sharing tales and virtues from long ago, all of which are still relevant today.
Dr. Dye's friend John Cheraso, a mechanical engineer, said, "I find it very interesting that you can portray pieces of history through dance and expression like this."
Reporting by Marie Yeung and Adam Miller.
Shen Yun Performing Arts has three touring companies that perform simultaneously around the world. Shen Yun Performing Arts Touring Company will perform at The Benedum Center for the Performing Arts, Pittsburgh, Pennsylvania, Feb. 15 and 16.

For more information, visit ShenYunPerformingArts.org.
The Epoch Times is a proud sponsor of Shen Yun Performing Arts