Protesting Denial of Democracy, Hong Kong Students to Skip School
September 9, 2014 6:25 am Last Updated: September 30, 2014 2:05 pm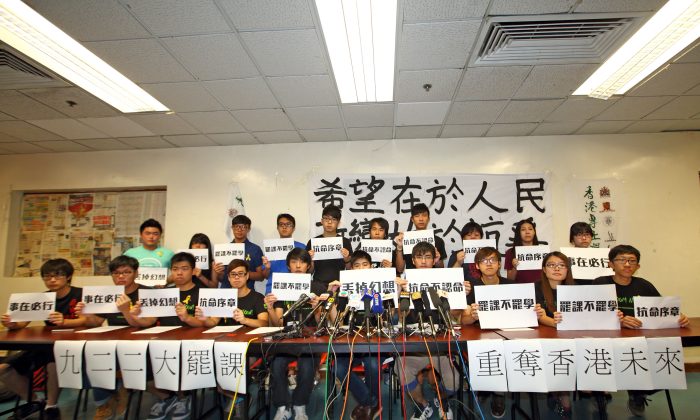 HONG KONG—Students from 17 colleges and universities in Hong Kong will boycott school for a week in an effort to convince Beijing to reverse its stance on universal suffrage for the city–state.
Organized by the Hong Kong Federation of Students, the boycott begins Sept. 22. It is in response to an Aug. 31 decision by the National People's Congress requiring Hong Kong to continue using indirect election for chief executive, despite earlier promises that universal suffrage would be used in the 2017 election.
The National People's Congress is commonly referred to as a rubber stamp for the Chinese Communist Party. Through the device of a nominating committee, Beijing effectively controls who heads Hong Kong's government.
The boycott aims to be a catalyst for change in Hong Kong.
"The purpose of boycotting school is to go from school campuses to local communities—this is not a movement by only the students; instead, it is a movement for all the Hong Kong people," said Alex Chow, Federation secretary-general. "This is a turning point for the democracy movement in Hong Kong at a critical juncture in time." Chow said the boycott was only a first step, to be followed by others if the Standing Committee of the National People's Congress refused to reverse itself.
Boycott committees will be formed in each of the 17 colleges and universities, which include The University of Hong Kong, The Chinese University of Hong Kong, The Hong Kong Polytechnic University, and Hong Kong University of Science and Technology.
In addition to demanding direct nominations for the Hong Kong chief executive—a demand made by nearly 800,000 Hong Kongers in an unofficial referendum that concluded June 29—the federation is also asking for the resignations of current chief executive Leung Chun-ying, Chief Secretary Carrie Lam Cheng, Secretary for Justice Rimsky Yuen, and Secretary for Constitutional and Mainland Affairs Raymond Tam. The federation is also asking the National People's Congress to apologize to Hong Kongers for its decision.
"This goal of boycotting school is to take back the future of students, where students are free from the reins of political groups, businessmen, CCP, [and] Zhongnanhai. … We hope a series of actions will set off after our action—getting back the future of the Hong Kong people," said Lester Shum, federation deputy secretary-general. Shum warned the pro-Beijing camp in Hong Kong not to maliciously tarnish the boycott.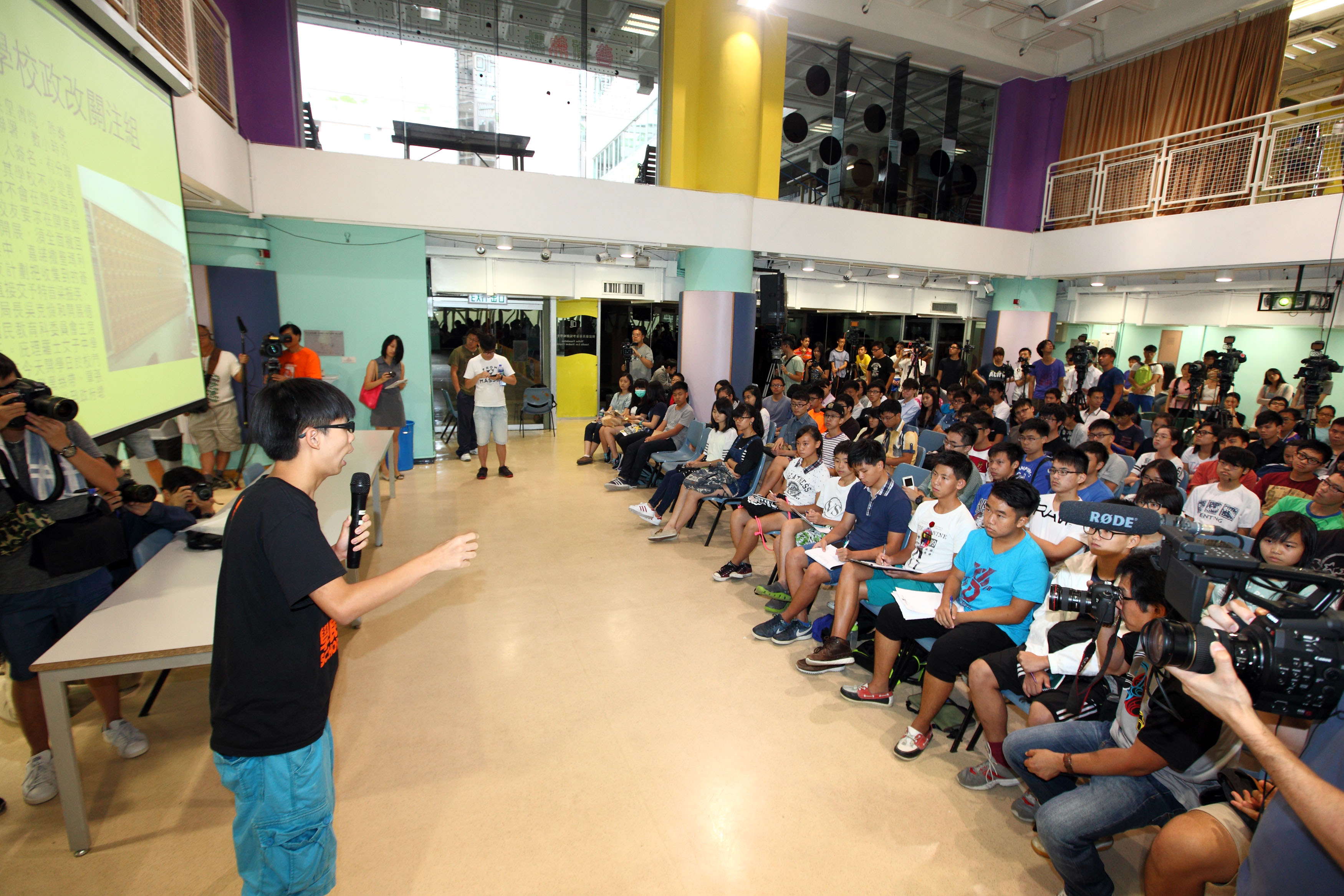 Middle school students have also expressed opposition to the National People's Congress decision, with more than 200 participating in a political reform session hosted by the student-activist group Scholarism.
Joshua Wong, convener of Scholarism, said, "I do not expect everyone here to participate in the school boycott. But at the very least, we must think, what can we do at school." Middle school students were encouraged to support the boycott by wearing yellow ribbons to school.