Protesters gathered outside New York City Hall on Wednesday to demand that the Rikers Island jail gets shut down.
New York Attorney General Letitia James felt troubled after she toured the embattled jail on Tuesday along with other officials.
Inmates have been attacking security guards, other inmates, and many officers feel unsafe, with a lot of them calling sick and not coming to work.
"Today, I visited Rikers Island with District Attorneys Clark, Katz, and Gonzalez, and I was deeply disturbed by what we saw. For years, Rikers has been plagued by dysfunction, neglect, and violence, and it's clear we've reached a breaking point," James said.
She was making reference to Brooklyn District Attorney Eric Gonzalez, Bronx District Attorney Darcel Clark, and Queens District Attorney Melinda Katz.
"These conditions have led to an unprecedented and devastating number of deaths, and action is desperately needed. I am examining all of my office's legal options to immediately address this dire situation."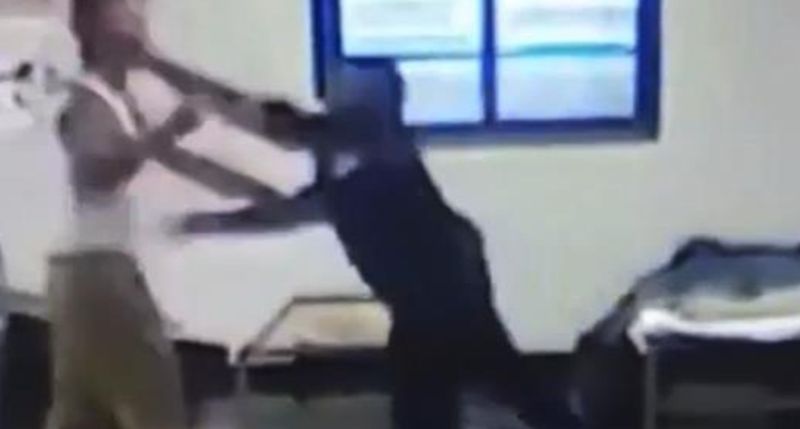 She and her office are looking at the possibilities to take legal action in order to address the crisis.
Four members of Congress, Reps. Alexandria Ocasio-Cortez, Jerry Nadler, Jamaal Bowman, and Nydia Velázquez, all New York Democrats, have asked for the release of inmates after the passing away of one inmate who marked 11th death in Rikers Island this year.
On Sept. 18, New York Gov. Kathy Hochul ordered the immediate release of 191 inmates from the crisis-stricken Rikers Island correctional facility, saying that the individuals in question had served their debt to society but had ended up back in prison due to "technical" parole violations.
Hochul made the announcement at a Sept. 17 event at which she signed the Less Is More Community Supervision and Revocation Reform Act into law, a criminal justice reform measure meant to reduce instances of parolees being reincarcerated for what she described as "technical violations" of parole conditions, such as missing curfew or failing a drug test.
"All too often, in this state particularly, parole becomes a ticket back into jail because of very technical violations. Someone was caught with a drink, or using a substance, or missing … an appointment. We call these technical violations, and what it does is it lands people back in a place that they finally paid their debt to and were released from," Hochul said at the signing.
Tom Ozimek contributed to this report.