Protesters on Monday gathered outside Senate Judiciary Chairman Lindsey Graham's (D-S.C.) house in Washington, urging him not to consider President Donald Trump's soon-to-be-announced replacement for deceased Supreme Court Justice Ruth Bader Ginsburg.
Activists with Shut Down DC and Sunrise Movement DC were among those who gathered outside Graham's home before dawn.
"The sun hasn't even risen yet outside the senator's house this morning. We are taking his own advice: using his words against him. We won't let him replace #RBG!!" Shut Down DC wrote on social media, sharing pictures of people outside the senator's residence.
Video footage showed police officers escorting several people from Graham's property while others stood on the street and made loud noises with bells, megaphones, and other devices.
A spokesman for Graham didn't pick up the phone on Monday or return a voicemail.
A spokesman for the senator told the New York Post: "Senator Graham was not in Washington this morning during the protest and regrets the disturbance caused to his neighbors."
Graham later released an ad that included clips of the crowd outside his house, calling for people to "stand with me against the mob" by donating to his campaign for reelection.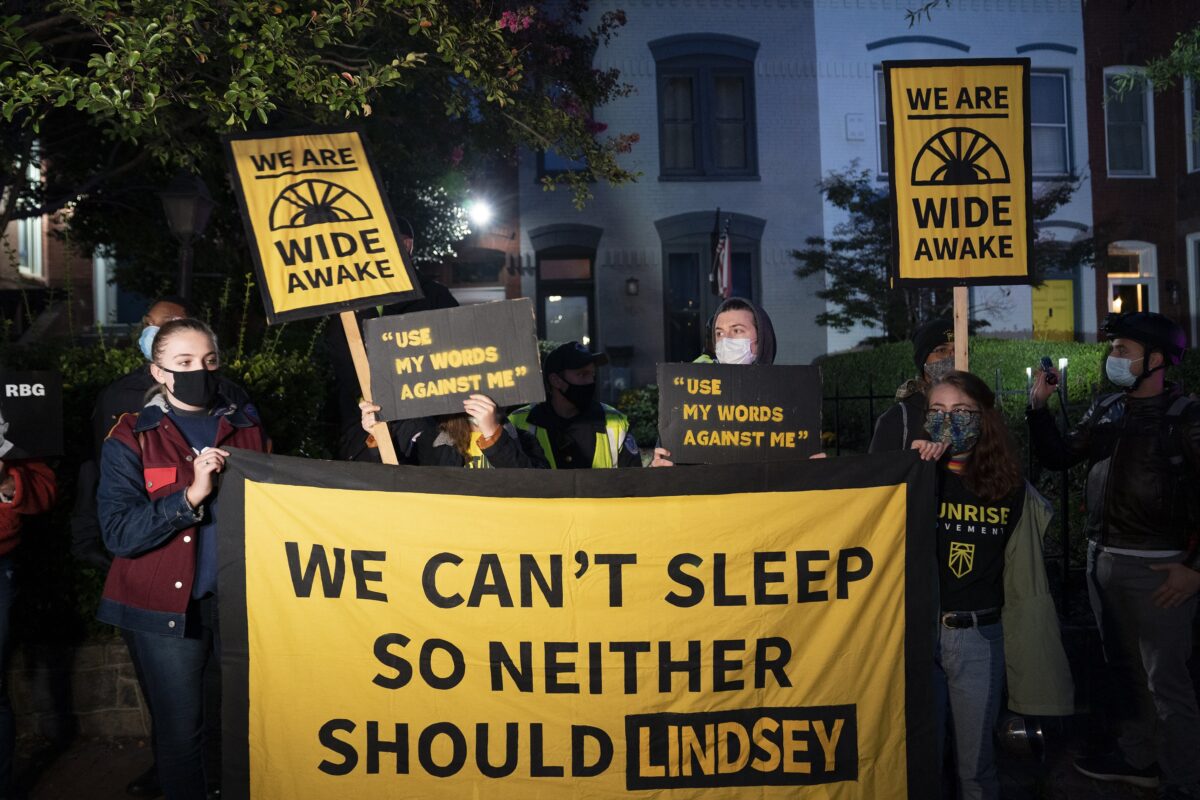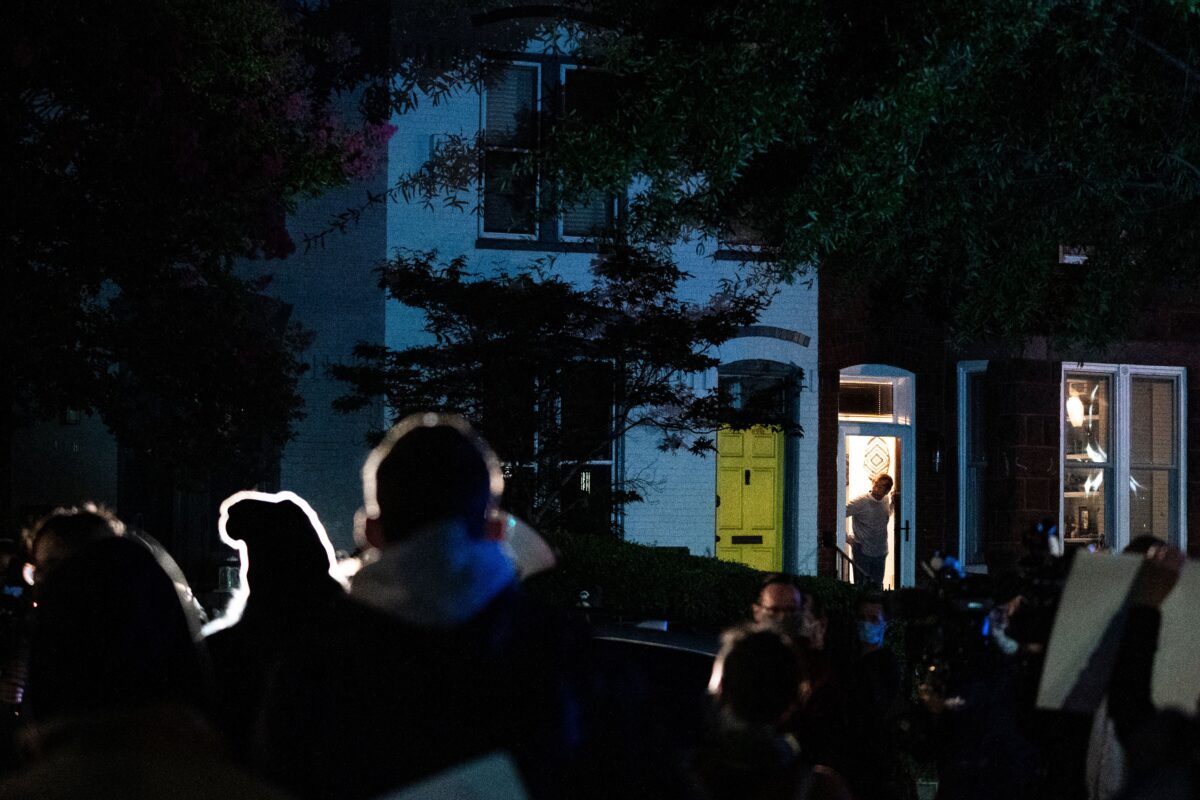 A Metropolitan Police Department inspector later told the group that the protest was in violation of the city's "Residential Tranquility Act."
"If you're targeting a residence, period, this is a residential street, from 10 p.m. to 7 a.m., you can't do it, period. Even at 7 o'clock in the morning, if you do not have a permit, you are in violation," inspector Robert Glover said, reported independent journalist Ford Fischer.
The group eventually left and no arrests were made.
Protesters went to the Supreme Court, where organizers read aloud the Virginia address of Sen. Pat Roberts (R-Kan.), suggesting Roberts or Sen. Cory Gardner (R-Colo.) be targeted next with pre-dawn protests.
According to Influence Watch, Shut Down DC's sponsor, which has rallies with members of the far-left Antifa network, participated in the protest. Sunrise is a group that endorses liberal and far-left Democratic Party candidates for public office and organizes alongside other activist organizations to support expansive and radical environmentalist legislation, according to the website.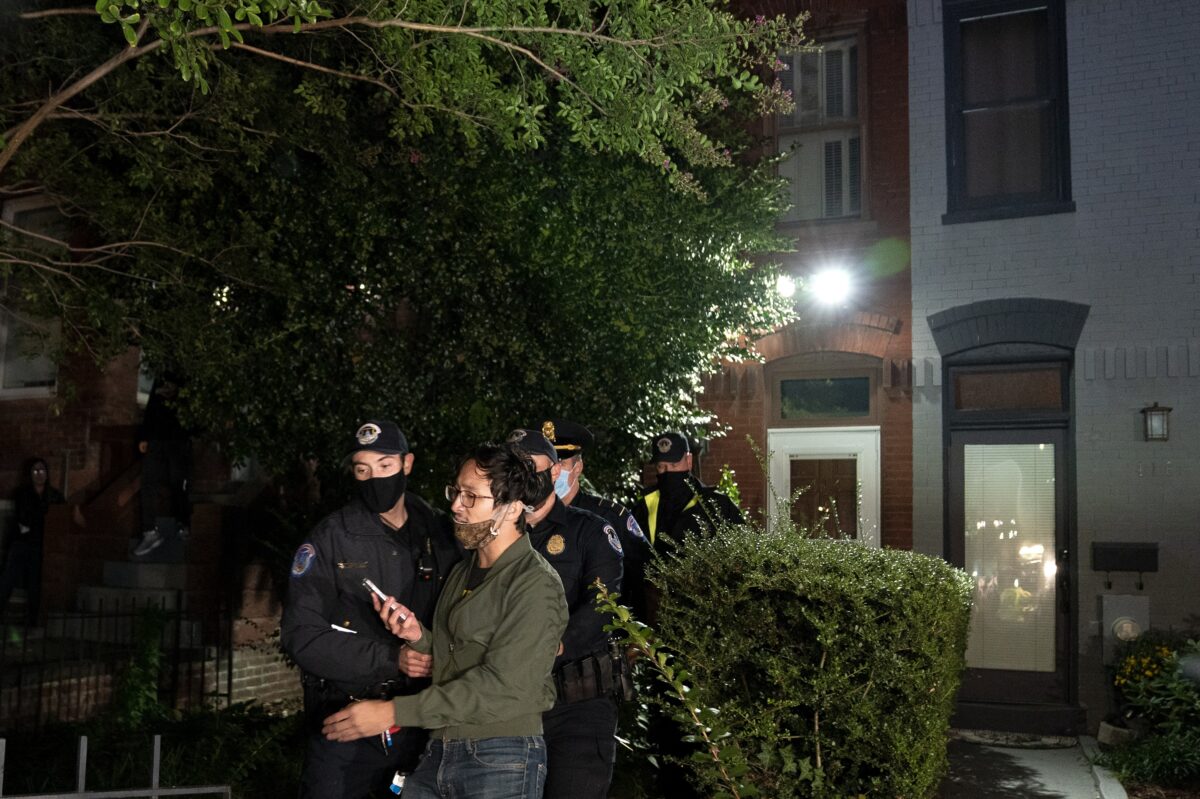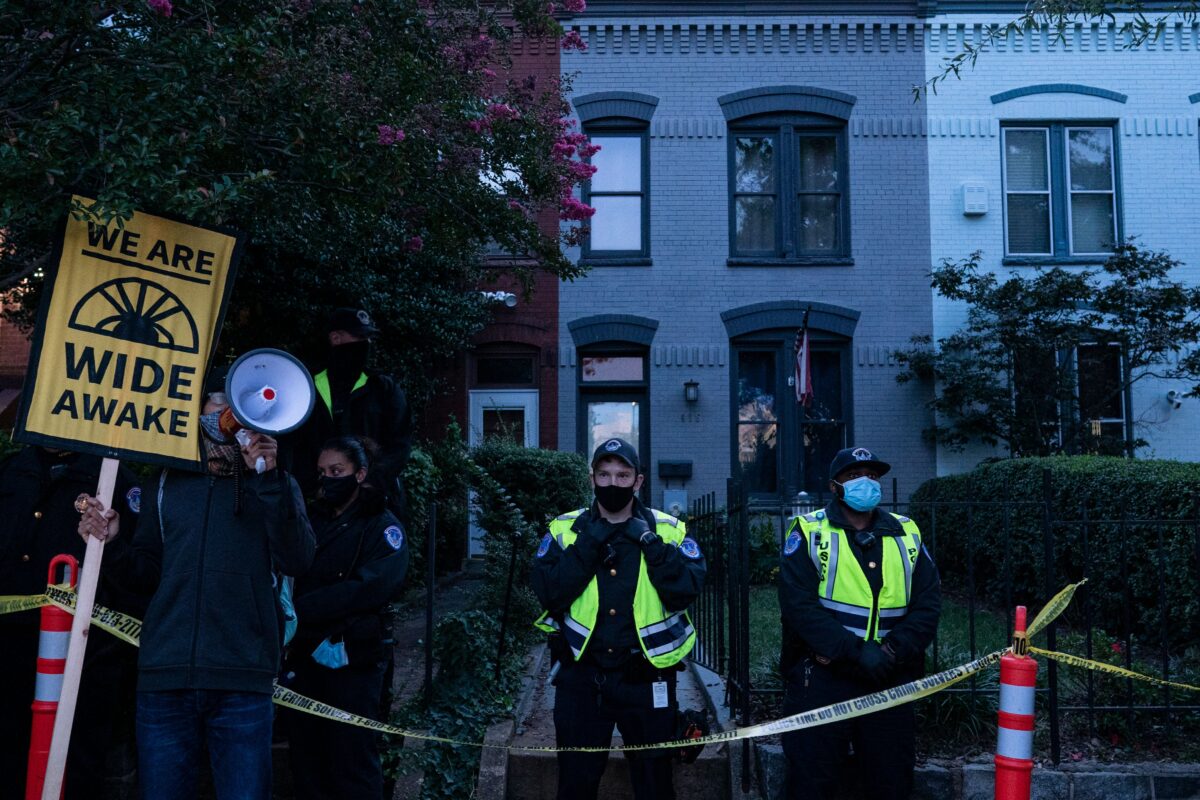 Shut Down DC describes itself as a group focused on ousting Trump from office. The Sunrise Movement describes itself as a youth movement to stop climate change and create millions of jobs in the process.
The Senate committee Graham heads vets Supreme Court nominees. If committee members approve of a nominee, the full Senate then holds a vote.
Graham signaled over the weekend that he would support considering Trump's nominee.
"Harry Reid changed the rules to allow a simple majority vote for Circuit Court nominees dealing out the minority. Chuck Schumer and his friends in the liberal media conspired to destroy the life of Brett Kavanaugh and hold that Supreme Court seat open," he wrote on Twitter.
"In light of these two events, I will support President @realDonaldTrump in any effort to move forward regarding the recent vacancy created by the passing of Justice Ginsburg."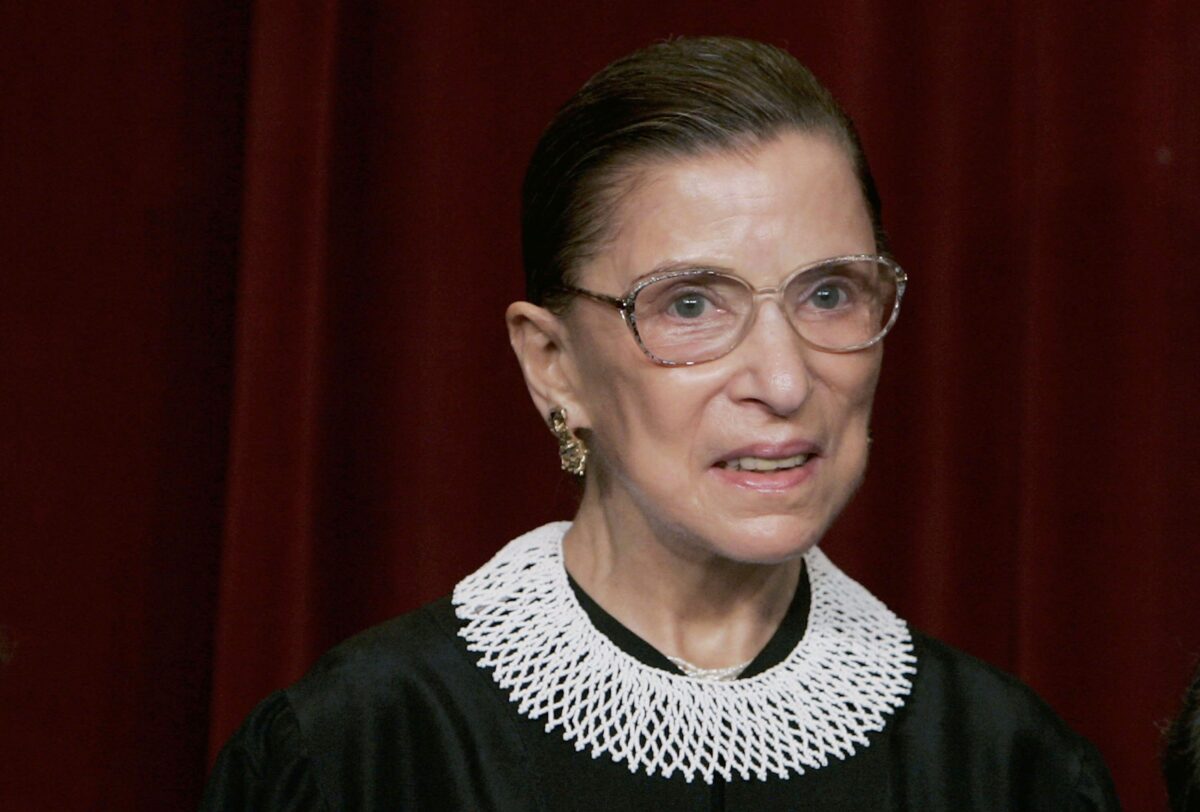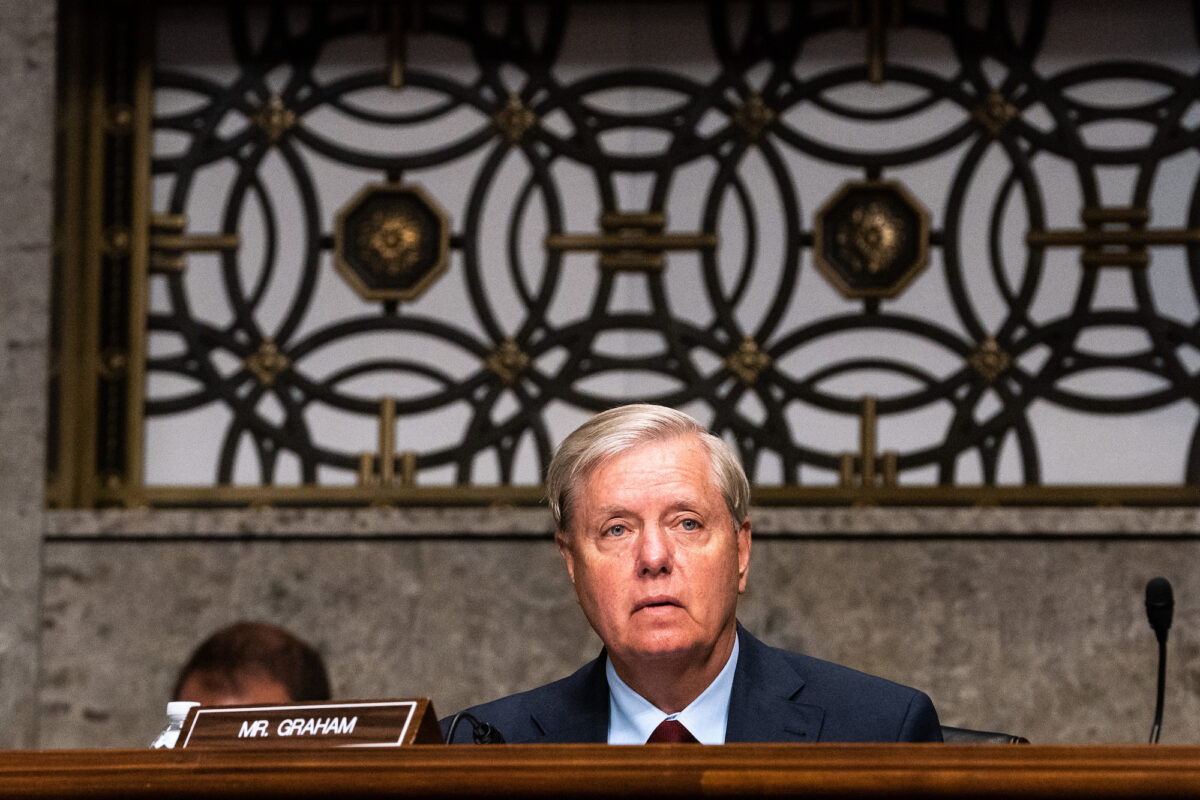 Then-Senate Majority Leader Harry Reid (D-Nev.) changed Senate rules in 2013 to make most judicial confirmations require a simple majority, instead of the 60-vote threshold.
Senate Majority Leader Mitch McConnell (R-Ky.) extended the change to Supreme Court confirmations in 2017.
Graham said last year that if a vacancy on the Supreme Court arose, he would be "hellbent to put a conservative" on it as a replacement.
The lawmaker said what happened in 2016, when a GOP-controlled Senate refused to consider President Barack Obama's nominee, was different to now.
"You had the president of one party nominating, and you had the Senate in the hands of the other party," he said during a recent television appearance.
Trump said Monday morning that he'd announce his nominee on Friday or Saturday. He said he will nominate a woman from his expanded list of potential nominees.