A bill in the New Mexico legislature that would restrict U.S. government contracts for immigration detention centers could turn the Land of Enchantment into a sanctuary state.
Democratic state Reps. Angelica Rubio and Antonio Maestas are promoting a bill that narrows the use of state and local resources to detain those accused of violating federal immigration laws. Republican lawmakers in New Mexico are expected to oppose the bill and one GOP officeholder at the county level denounced it.
"This bill allows for the state of New Mexico to be able to provide some accountability and some oversight when it comes to the issue of immigration detention facilities," Rubio said, according to TV station KOB4.
"These are institutions that are essentially profiting off people and their bodies, and all for issues that we should be legislating and trying to solve," she said. "I think that by allowing these institutions to continue here in the state of New Mexico without any transparency or oversight is really a disservice to taxpayers."
If the measure becomes law, state law enforcement agencies would be required to conduct two public meetings before entering into or renewing federal contracts to operate immigration detention facilities.
Enactment of the bill could also cause New Mexico to miss out on U.S. Department of Justice formula grants because the federal government may view the state as a sanctuary state and flouting immigration laws, according to a fiscal impact report released by the Legislative Finance Committee.
"In the case of many federal law enforcement grants, the federal government requires immigration cooperation assurances as a prerequisite to receiving funding," according to the report.
Last year, more than $335 million allocated for the DOJ program was withheld from New Mexico and other states.
Cibola County Commissioner Robert Windhorst, a Republican, didn't mince words about the proposed legislation in an interview with The Epoch Times.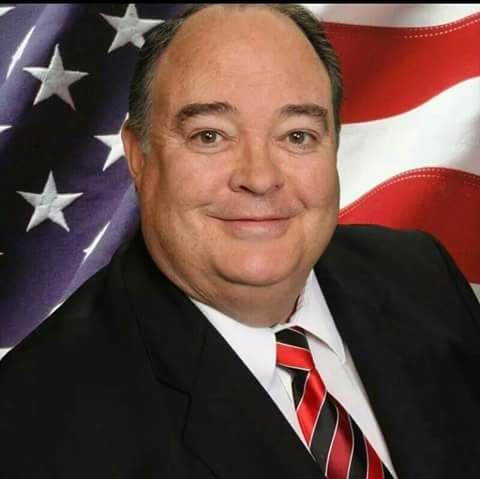 His county is home to the Cibola County Correctional Center, a privately run prison that serves as a detention facility for U.S. Immigration and Customs Enforcement (ICE). The legislation could put federal funding for the facility in jeopardy.
"I think it's ridiculous. I think it's shortsighted," Windhorst said. He also called the legislation "un-American."
He described Gov. Michelle Lujan Grisham, a Democrat, as "insane" because "she wants to open up our borders," and says Lujan Grisham is taking this extreme position because she doesn't want to be governor for eight years. "I think she wants to run for president."
"The whole Democratic leadership is saying there is no problem at the border."
New Mexico, which shares a border with Mexico, has become a "terrible magnet" for illegal aliens who receive extensive government services at the expense of taxpayers, he said. The bill, if it becomes law, will make matters worse, he said.
"When you offer the sanctuary statuses, you're inviting high crime, high unemployment, and a large welfare output," Windhorst said.
Democrats are "trying so hard to limit our Second Amendment rights, but at the same time, they are making it easy for illegal aliens."
The Trump administration launched a crackdown on sanctuary cities days after the president was inaugurated. Trump issued Executive Order 13768 on Jan. 25, 2017, to withhold federal monies from sanctuary jurisdictions but it was permanently enjoined nationwide on Nov. 20, 2017, by U.S. District Court Judge William Orrick III, an Obama appointee. The Ninth Circuit Court of Appeals upheld Orrick's ruling in an Aug. 1, 2018, decision.
The administration also stepped up immigration enforcement in California last year after new sanctuary-state laws took effect, curbing the power of state and local law enforcement to hold, question, and transfer detainees at the request of federal immigration authorities.
Federal prosecutors were considering filing criminal charges against elected officials harboring illegal aliens in sanctuary jurisdictions, Homeland Security Secretary Kirstjen Nielsen told the Senate Judiciary Committee on Jan. 16, 2018.
"The Department of Justice is reviewing what avenues might be available," Nielsen said then. "The context of this is, of course, not only putting my ICE officers at risk, but also finding an efficient and effective way to enforce our immigration laws."
It is unclear if those prosecutors have taken action.