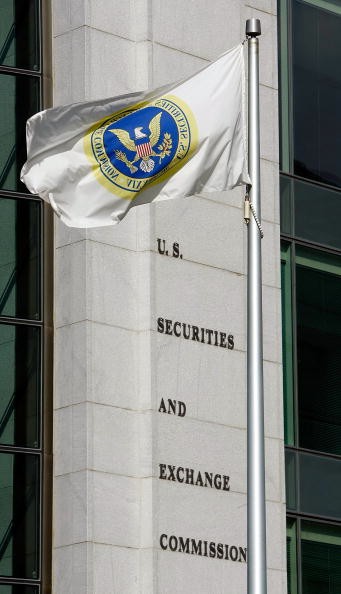 A man who helped bring to U.S. capital markets Chinese companies that are often associated with fraud was charged with a series of securities law violations by the Securities and Exchange Commission (SEC) on Monday. 
Most of the charges against Peter Siris, an investment manager and former finance columnist who turned 68 a fortnight ago, are related to his activities with China Yingxia International Inc. China Yingxia was a food retailer before its demise.
Siris was accused of misleading investors in his two hedge funds by understating the extent to which he was involved with the company. He was also accused of making illegal, insider trades to profit off nonpublic information that he was in a privileged position to have obtained. 
After becoming aware of problems at the company in February 2009—including that the CEO had engaged in illegal fundraising activities in China, and that a company factory had been shut down—Siris began selling hundreds of thousands of his shares. In early March 2009 Siris again dumped 1,143,660 of his shares in the company after he saw a draft press release about the issues, which would have caused a fall in stock price once it was published.
The charge is the first formal movement by regulators against the stock promoters who helped Chinese companies enter capital markets in the United States, a process that has frequently used a reverse merger, or reverse takeover (RTO), which carries less regulatory scrutiny than initial public offerings. 
"Peter Siris engaged in a whole constellation of fraud around Chinese RTOs," said Kevin Barnes, an equity analyst at Absaroka Capital Management LLC, in a telephone interview, referring to the charges in the SEC complaint. 
"It's very clear he was a major player in the RTO space and the fact that they brought a complaint against him is pretty indicative of all of the fraud that went on in these companies," he said.
Siris regularly appeared on Barrons and CNBC to "extol the wonders of these companies," according to Barnes. "But he was highly conflicted in those statements and engaged in illicit behavior himself," he added.
In a CNBC article Siris is quoted saying that "We've had less fraud with Chinese companies than we've had with similar-sized U.S. Companies." Industry participants say that is a highly inaccurate statement, however.
The SEC described Siris as "the go-to person when Chinese reverse merger companies wanted to raise capital or needed advice about operations," in the words of Andrew M. Calamari, Acting Director of the SEC's New York Regional Office.
In the broader Chinese RTO scheme, Siris was a small fish. Billions of dollars are estimated to have been siphoned from U.S. investors into the pockets of Chinese company bosses, who often enjoyed the support of local Communist Party officials back in China.
"The SEC is probably tremendously frustrated about their inability to reach or have any impact on the Chinese citizens who were involved in these deals," said Crocker Coulson, CEO of CCG Investor Relations, in a telephone interview. Coulson was himself the victim of deceit by the Chinese company Puda Coal, which retained his investor relations services while committing massive fraud. Coulson was later "dismayed" by what happened, he said.
Siris and his firms agreed to pay more than $1.1 million in restitution against the SEC's charges. 
Another individual who has been targeted by U.S. law enforcement authorities is Benjamin Wey, who was more active than Siris in brokering dubious Chinese deals. Wey had his offices raided by the FBI on Jan. 25, though no case against him has been formally filed.
Michael Emen, Head of NASDAQ Listing Qualifications, in a closed panel hearing on Feb. 24, 2011, referred directly to Wey in saying, "There's a cottage industry here and in China which is devoted to arranging these reverse merger transactions."
He continued: "The people who arrange these transactions and the companies themselves have attracted an unprecedented level of media attention, and this in turn has attracted the attention of the SEC and Congress." 
In a review conducted by the Pittsburgh Tribune of 125 Chinese RTOs, the newspaper found that 105 had been delisted by the SEC, or had fraud lawsuits filed against them, or "other problems that could be of serious concern for investors and others doing business with them."
Siris was needled about the regular accounting scandals in these companies in an interview with stock commentator Herb Greenberg on CNBC in July 2011. When asked whether he was worried about the regular reports of fraud, Siris replied: "I'm not worried about what I see."
The Epoch Times publishes in 35 countries and in 19 languages. Subscribe to our e-newsletter.  
Click www.ept.ms/ccp-crisis to read about the most recent developments in the ongoing crisis within the Chinese communist regime. In this special topic, we provide readers with the necessary context to understand the situation. Get the RSS feed. Get the new interactive Timeline of Events. Who are the Major Players?