Jimmy Sham, activist and convener of the Civil Human Rights Front (CHRF), the organization behind some of Hong Kong's biggest protests, was brutally attacked by men wielding hammers, on Oct. 16 evening.
According to Hong Kong media, the attack took place in Tai Kok Tsui, an area of Kowloon district, at around 7:40 p.m. local time.
Convener of @chrf_hk Jimmy Sham was attacked tonight at Mong Kok, the 2nd time during the past 2 months. This time looked much more serious.

pro-Beijing camps always said they are scared, but never really see pro-Democracy sides were already facing targeted attacks.#HongKong pic.twitter.com/O5tnppZGbF

— LO Kin-hei 羅健熙 (@lokinhei) October 16, 2019
CHRF, in an online statement, said that Sham was on his way to a meeting in the Mong Kok district when he was attacked by about 4 to 5 people with hammers. Sham was bleeding profusely from his head, but was still conscious when he was sent to Kwong Wah Hospital.
"The Civil Human Rights Front strongly condemns the acts of the perpetrators. It is not hard to link this incident to a spreading political terror in order to threaten and inhibit the legitimate exercise of natural and legal rights," the statement read.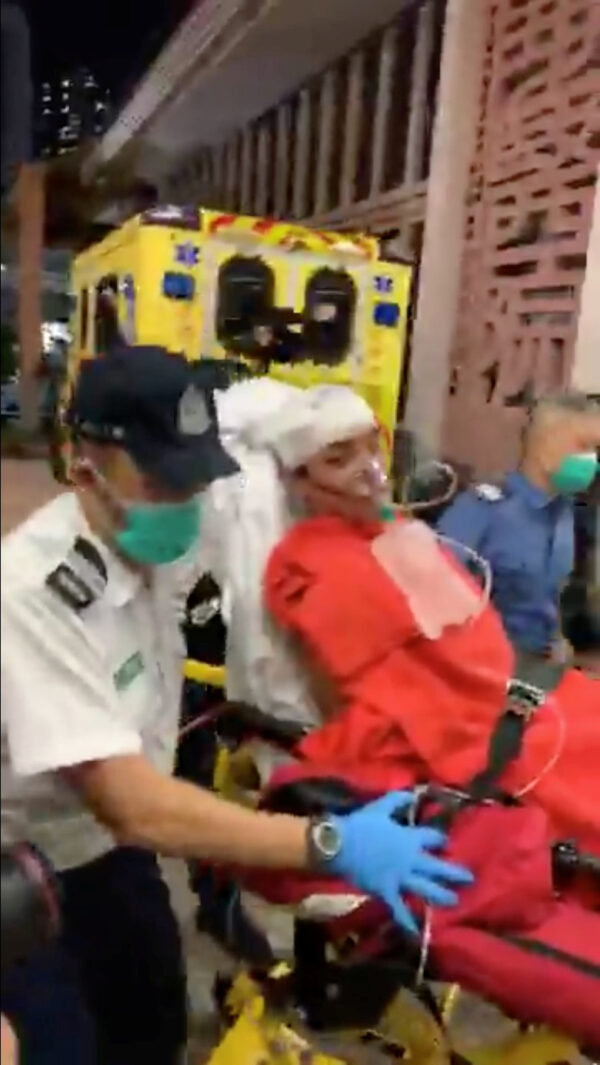 This is not the first time that Sham was attacked. On Aug. 29, Sham was assaulted at a restaurant in Kowloon by two masked men wielding a long knife and a baseball bat.
At the time, Sham was not hurt but his friend was injured while trying to protect him, and was later sent to a hospital.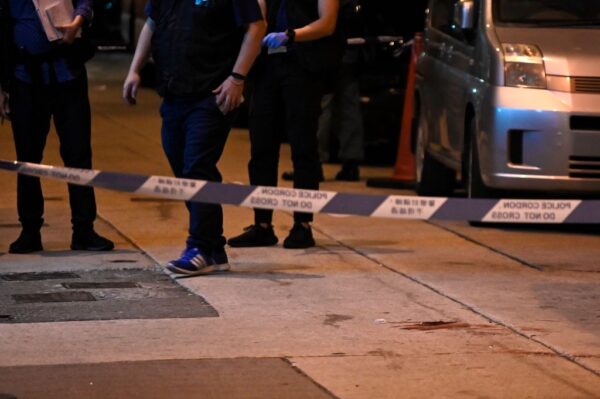 Figo Chan, CHRF's vice convener, spoke to local media on Oct. 16 evening, noting that when the attack took place, people nearby tried to come to Sham's aid, but the attackers wielded knives and threatened them.
Civic Party lawmaker Tanya Chan said she hoped the police would be professional in their investigation, and wouldn't stop following the case because of Sham's political views.
CHRF has stood by pro-democracy protesters in their five demands: that the government establish an independent commission to investigate police use of force during recent demonstrations; withdraw a controversial extradition bill (which the government granted after months of protests); enact universal suffrage in the city's elections; exonerate all arrested protesters; and retract its previous characterization of protests as "riots."
The latest attack on Sham came on the same day Hong Kong leader Carrie Lam gave her annual policy address, which was criticized by lawmakers from both the pro-Beijing and pro-democracy camps, as well as CHRF.
Following Lam's policy address, CHRF announced that it would push ahead with its scheduled protest on Oct. 20. It also criticized Lam, saying that the "best policy address would be to have Carrie Lam respond directly to the five major demands and to step down."
CHRF is planning a march on Oct. 20, from Salisbury Garden in Tsim Sha Tsui to West Kowloon Station, to call for the abolition of a controversial anti-mask law.
Lam invoked a colonial-era emergency law on Oct. 4 to ban people from wearing facial masks during public gatherings, in an attempt to quell ongoing protests.