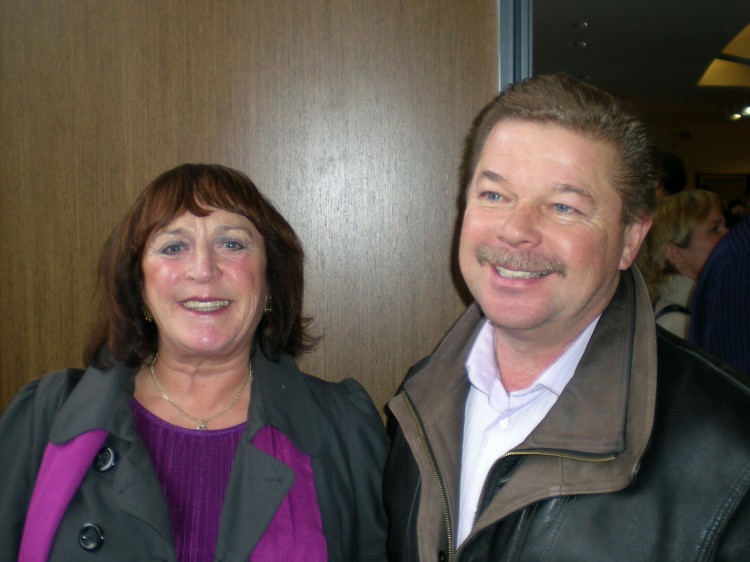 VANCOUVER, Canada—A trip to Vancouver to see Shen Yun Performing Arts turned out to be the perfect day out for project manager Don Anderson and his wife, Leslie.
The couple travelled to the city from Vancouver Island to see the Sunday matinee performance at Queen Elizabeth Theatre.
"I think it's fantastic—the athletic ability, choreography, and the programs—it's just awesome. I've never seen anything quite like it before," said Mr. Anderson, who works as a project manager for a Vancouver Island construction company.
"This was a great thing to take in. It's proving to be everything that I thought it would be," Mr. Anderson added.
Mrs. Anderson, who retired from teaching in June, said that she also thoroughly enjoyed the performance.
"I like the energy of the [dancers], and the costumes and the music is quite phenomenal," she said.
New York-based Shen Yun is the world's premier classical Chinese dance and music company. With a mission to revive traditional Chinese culture and art forms, the company performs story-based dances that express the spiritual core of the 5,000-year old civilization.
Mr. Anderson appreciated the vast history presented in the show—from ancient dynasties right up to the modern day.
"I like the historical aspect, going back in time, and how the choreographers bring that to life on the stage," he said.
Shen Yun is known for its colourful and, at times, poignant stories that range from ancient myths and legends to true-to-life stories of faith and courage in present-day China.
Audiences are taken from imperial courts and battlefield settings to vast mountain ranges and heavenly kingdoms.
Mr. Anderson adored the all-original music compositions that accompanied each dance, played by Shen Yun's orchestra.
The company's orchestra is unique in that it blends instruments from the East and West, with Western instruments playing the foundation and traditional Chinese instruments leading the melody.
"The orchestra's fantastic," he said, noting that he liked "everything [about it]—everything from the soft tones to the subtleties within the orchestra. Beautiful."
Mrs. Anderson said a highlight of the show for her was the elaborate costumes that brought each character to life.
"Brilliant," she said.
Reporting by Ryan Moffat and Justina Wheale
Shen Yun has three companies touring the world. The production will return to Canada in April to perform in Calgary, Edmonton, and Regina.
For more information visit ShenYunPerformingArts.org.