Races for local chief prosecutors' offices were once about who appeared to be toughest on crime.
Often called district attorneys or state attorneys, local chief prosecutors are publicly elected at county and sometimes city levels to steer criminal prosecutions on behalf of the people of a particular state.
But since roughly a decade ago, a slew of progressive prosecutor candidates have won local races across the nation, including in Baltimore, Chicago, Philadelphia, San Francisco, and Los Angeles. They are often aided by public sentiment following high-profile police-involved deaths and money from liberal donors such as George Soros.
The prosecutors in this progressive wave mostly run on a two-pronged platform: going softer on crime to drive down the number of people—particularly black people—in jails and prisons, while going tougher on police to root out what they call "bad apples."
Upon assuming office, they fire the old guard and hire young idealists to clear obstacles to their new agenda. Former prosecutors say this deteriorates the quality of criminal prosecutions.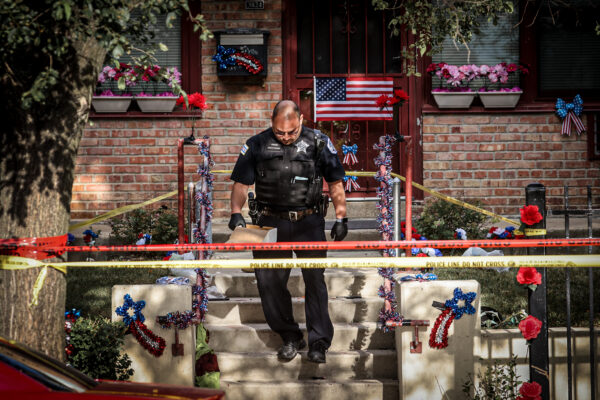 However, as crime reaches historic highs in many cities where progressive agendas have been enacted, these prosecutors face a rising backlash.
Two weeks before Christmas, when Philadelphia surpassed its historic record of 500 homicides, District Attorney Larry Krasner said, "We don't have a crisis of crime, we don't have a crisis of violence."
His comment quickly drew criticism from every corner of the city. Days later, Krasner apologized and walked back his comments.
To Shuaiyb Newton, a former homicide prosecutor at Krasner's office, the comment confirms that Krasner cares more about the people locked up than people dying of gun violence. That's one of the reasons why Newton, who had become a prosecutor to do justice for black communities, left Krasner's office in 2020.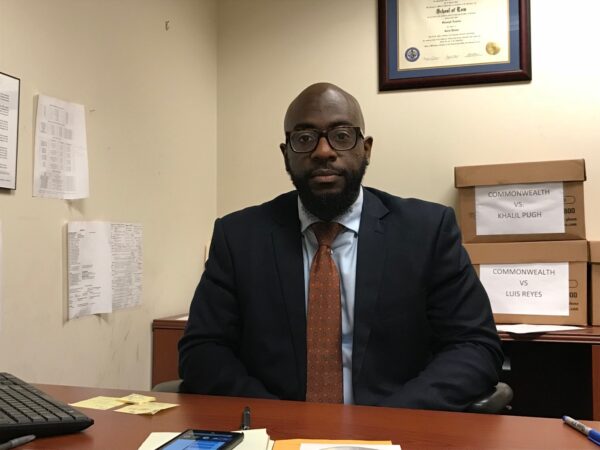 Newton still remembered the first meeting Krasner had with prosecutors after assuming office. Krasner told them that his mission was to end mass incarceration, which didn't sit well with Newton.
"I don't think a prosecutor's purview is ending mass incarceration. A prosecutor's job is to hold people accountable for breaking the laws. We try to get a fair and just outcome for every case based on the individuals and the crimes they committed—be it to withdraw a prosecution, to offer leniency, or a harsh sentence," Newton told The Epoch Times.
Krasner's policies subsequently seemed to Newton as means to the end goal of ending so-called mass incarceration at all costs, including no cash bail for certain low-level crimes and not seeking more than three years of supervision for felonies.
To cut the number of people serving long sentences for murders, Krasner directed his prosecutors to downgrade murder charges to avoid mandatory life sentences attached to first- and second-degree murders, and he ordered them to seek his personal approval for plea offers for sentences of greater than 15 years.
That sent criminals a signal that prosecutors are going lighter on the most serious crime, Newton said.
During Krasner's first term, the number of homicides jumped to 353 in 2018, 356 in 2019, 499 in 2020, and 562 in 2021—the deadliest year in the history of Philadelphia. Krasner was reelected to a second four-year term in November 2021.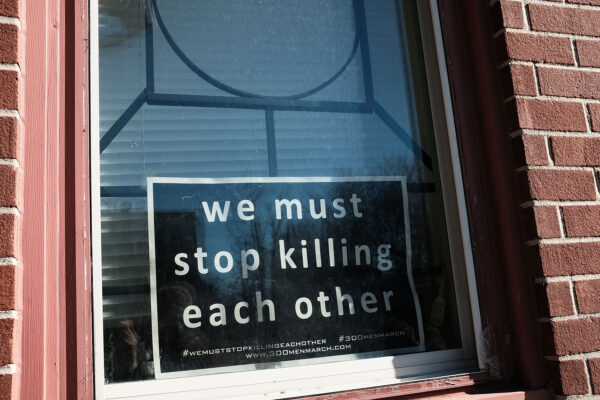 Nearby, in Baltimore, the number of homicides also increased every year under State's Attorney Marilyn Mosby, averaging 333 per year between 2015 and 2021. During Mosby's predecessor Gregg Bernstein's final term, the city had a yearly average of 215 homicides.
Last month, Republican Maryland Gov. Larry Hogan accused Mosby of being responsible for Baltimore's homicide spike, demanding that she produce office records to justify state funding. Mosby then accused Hogan of using Baltimore as a punching bag to score political points.
Upon assuming office, Mosby fired a group of veteran prosecutors in part to clear obstacles to her progressive agenda, including a 20-year veteran in the middle of an armed robbery trial against a violent repeat offender. Others resigned, including homicide prosecutor Roya Hanna.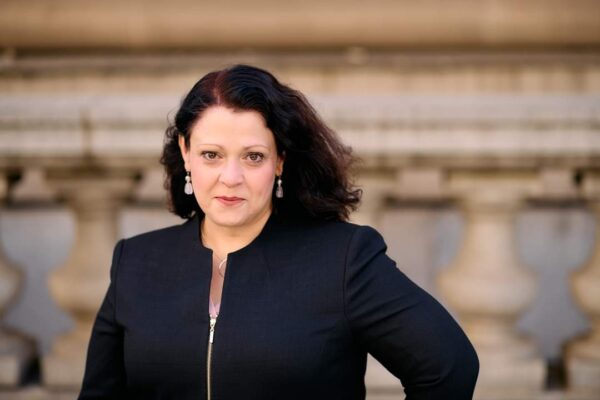 Since leaving the office, Hanna has opened her own law firm, defending people criminally charged by prosecutors from her former office. Through her defense work, she has a front-row seat to the eroding prosecution work under Mosby's terms.
"These prosecutors are young, and they don't know what they don't know. There is such a high turnover that they don't have many old guards around to seek guidance from," Hanna told The Epoch Times.
She saw minor errors in preparing evidence to major mistakes in mistrial motions. Last summer, one of Hanna's clients, a repeat offender with a bad record, was found not guilty, largely because of a few major missteps by the prosecutor, Hanna said.
Aside from trial performance, the quality of plea offers also suffered, she said. Most criminal cases in Baltimore, as in other U.S. jurisdictions, are resolved through plea agreements. Nationwide, only about 10 percent of criminal cases go to trial.
A key step to creating an appropriate plea offer is to gauge if the accused committed the crime largely because of bad circumstances, such as mental health, drug abuse, or extreme poverty, or if the accused committed the crime simply because he or she is used to the thrill and ease of criminal life, Hanna said.
"It is a skill that takes time to develop."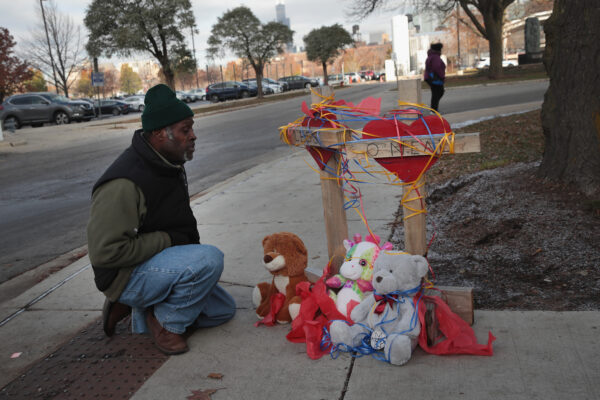 However, Hanna found that some young prosecutors in Mosby's office routinely gave out lenient deals regardless of the nature of the crime and offenders, such as a plea offer of zero prison time for repeat violent offender Luther Moody Trent, who allegedly set fire to his ex-girlfriend's house while she was inside.
"That, to me, is one of the examples of an office that is not functioning, of an office that is leading to violent crime," Hanna told The Epoch Times.
Other offices led by progressive prosecutors, such as in Philadelphia and San Francisco, also saw the quality of prosecution work decline following the firing and resignations of veteran prosecutors, according to interviews with former prosecutors and local media reports.
Last summer, Hanna jumped into the Baltimore chief prosecutor race, becoming the first Democrat candidate to challenge Mosby in the June 2022 primary election. She said she wants to help voters connect Mosby's management failure with the crime spike and turn to competent and experienced prosecutors like her to restore the office. Hanna never lost a murder trial as a prosecutor.
In San Francisco, residents delivered enough signatures in November 2021 to secure a June 2022 recall election of District Attorney Chesa Boudin.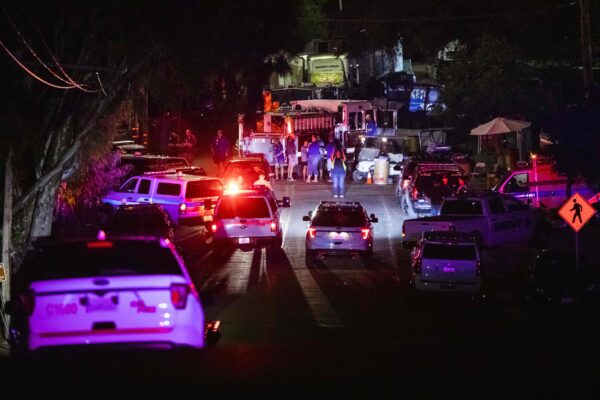 Boudin, a former public defender, was elected in November 2019 on a progressive platform. One year into his term, during the pandemic, homicide, car thefts, and burglaries rose.
Then on Dec. 31, 2021, repeat offender Troy McAlister ran a red light in downtown San Francisco in a stolen car, killing 60-year-old Elizabeth Platt and 27-year-old Hanako Abe. Records show McAlister would have been behind bars on that tragic day if not for Boudin's new policies.
That tragedy spurred the first effort to recall Boudin, led by former Republican mayoral candidate Richie Greenberg. Soon, another recall effort followed suit, led by Democratic activists Andrea Shorter and Mary Jung. The latter effort successfully secured the recall election by collecting 83,000 signatures. Boudin was elected by 86,682 votes on a narrow margin of about 3,000 votes.
In Los Angeles, a similar effort kicked off in December 2021 to recall District Attorney George Gascón.
Retired prosecutor Kathleen Cady has been busy collecting signatures. Last year, Cady said she helped around 90 families of murder victims assert their voice in a criminal justice system in which the scale has tilted toward the defendants since Gascón took office.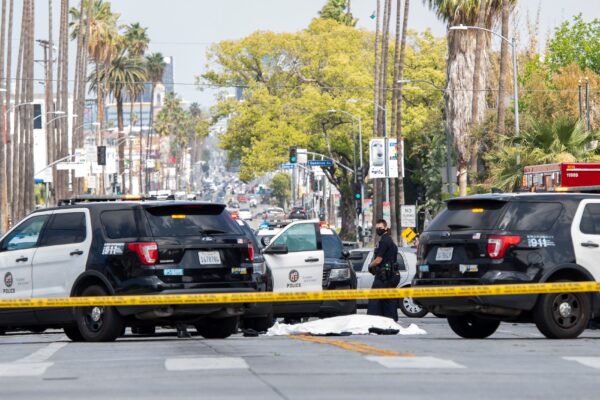 Gascón hired a half-dozen public defenders and put them directly into high-level administrative positions, who in turn set policies to make prosecutors act more like defense attorneys, she said.
"So now instead of a prosecutor and a defense attorney arguing before a judge, you have almost two defense attorneys. Our legal system was set up to be an adversarial one, so it's a problem when it is not working that way," Cady told The Epoch Times.
The Los Angeles prosecutors' union filed a lawsuit in October 2021 accusing Gascón of violating civil service regulations in hiring the public defenders. According to union President Michele Hanisee, in the decade before Gascón's term, a total of half a dozen public defenders became prosecutors and they almost always started from entry-level positions.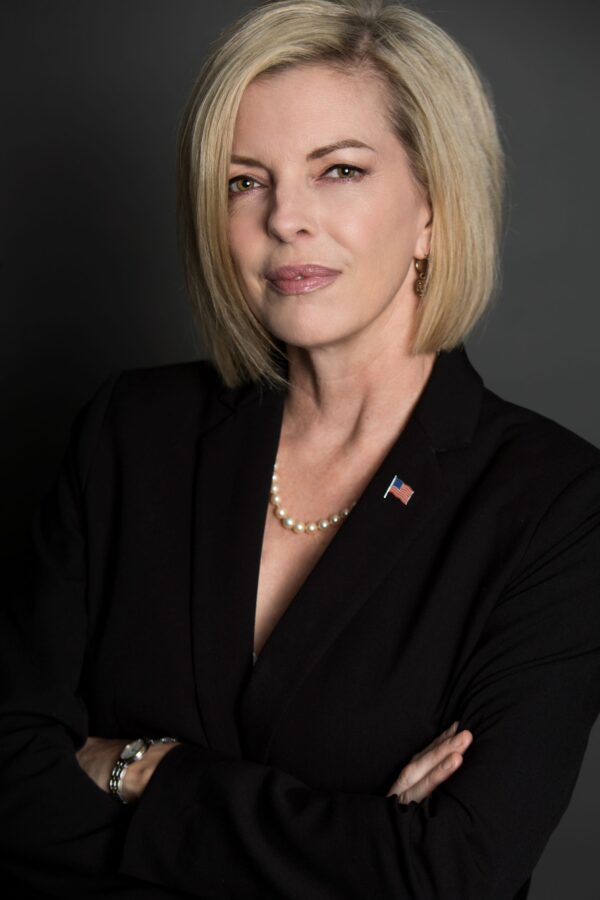 It takes time for a public defender to get used to the role of a prosecutor, union Vice President Eric Siddall told The Epoch Times. A prosecutor has a duty to seek justice for both victims and defendants, whereas a defense attorney only needs to be loyal to his client, he said.
Gascón was elected as chief prosecutor in 2020 after gaining a boost from public sentiment following the death of George Floyd. For example, Black Lives Matter members organized a series of protests against the one-time front-runner and incumbent Jackie Lucey.
In the week following his election, Gascón met with Black Lives Matter members as he prepared for the transition.
In Chicago, Kim Foxx was elected Cook County state's attorney on a progressive platform in 2016 after incumbent Anita Alvarez was widely criticized for being slow to prosecute police officer Jason Van Dyke for killing Laquan McDonald, a black teenager. Van Dyke was later convicted of first-degree murder.
Foxx's office drastically increased the number of criminal charges against Chicago police in 2021, with five officers charged for on-duty excessive use of force and three charged for off-duty misconduct. Between 2017 and 2020, only one or two Chicago police officers were charged annually for criminal misconduct, according to internal records obtained by The Epoch Times.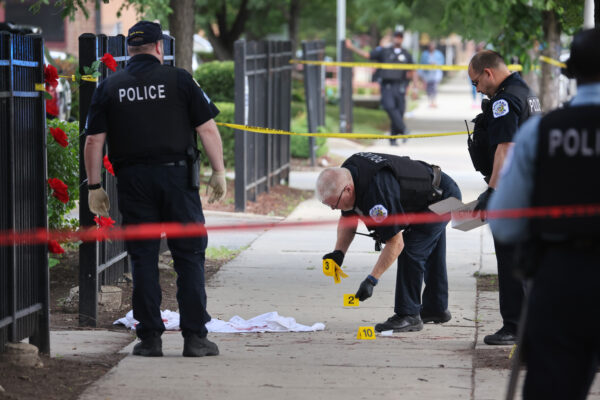 Chicago saw the deadliest year in a quarter-century in 2021 with 797 homicides. Beyond that, neighborhoods traditionally insulated from random, violent crimes are slowly being penetrated, which has made residents afraid to come out during the night or choose to move out of the city altogether, according to Maureen Martino, executive director of a Chamber of Commerce in the Lakeview neighborhood on Chicago's North Side.
Martino and a group of business leaders recently sat down with Foxx to demand changes to her progressive policies. Foxx agreed to a second meeting with them in the coming months.
"It is the neighborhoods that are going down," Martino told The Epoch Times. "South and West Side have [been] begging for help for years, but nothing happened. It is going to take people from the North Side to speak up too and say enough is enough."