A Chicago-based pro-life law firm has warned that if Democratic-sponsored abortion legislation becomes law, Illinois could become the most "abortion-friendly" state in the nation.
Peter Breen, the vice president and senior counsel for the Thomas More Society, said in a statement that should the legislation pass Illinois Governor J.B. Pritzker "and his Democratic supermajorities would convert the 'Land of Lincoln' into the 'Abortion Capital of America.'"
Please Retweet! Illinois Would Become Third-Trimester Abortion Destination and Underage Abortion Haven Under New Bills: https://t.co/EDTovLhteB #ProLife #Illinois

— Thomas More Society (@ThomasMoreSoc) February 22, 2019
Pritzker previously vowed to "make Illinois the most progressive state in the nation for access to reproductive health care," his spokeswoman Jordan Abudayyeh told Capital News Illinois.
On Feb. 12, four state lawmakers announced Senate and House bills at the American Civil Liberties Union headquarters in Chicago to expand reproductive health care. One of the bills, The Reproductive Health Act, which adopted a similar name to the New York law, would make abortions legal for any reason throughout all nine months of pregnancy, eliminate any restrictions on where abortions may be performed, and even allow self-abortions, according to the law firm.
Democratic State Representative Kelly Cassidy, the chief House sponsor for the bill, said that the law will help "modernize" and "update" laws surrounding abortion and reproductive health care.
"As a woman, a mother and someone who has been a long-time supporter of full access to reproductive care, from contraception, abortion, pregnancy, and postpartum care, it is time to modernize and update these laws to reflect the equality of women in Illinois," she said, according to a news release.
Bills Go Beyond Supreme Court Decision
The law firm released a 13-page memorandum (pdf) outlining legal arguments for why the new bills go far beyond the scope of Supreme Court decision Roe v. Wade.
"This Act is the most extreme piece of abortion legislation that has ever been introduced in Illinois, and, arguably, the most extreme one that has been proposed in any state to date, including the one recently enacted in New York State," the memo stated.
According to the analysis, the bill also allows non-physicians, including nurses and physician assistants, to perform abortions that are both surgical and medical. In addition, it could also jeopardize any meaningful regulation of abortion clinics.
Moreover, the bills require private health insurance policies to include coverage for all abortions, with no exemptions, even for churches and other religious organizations, the memo states.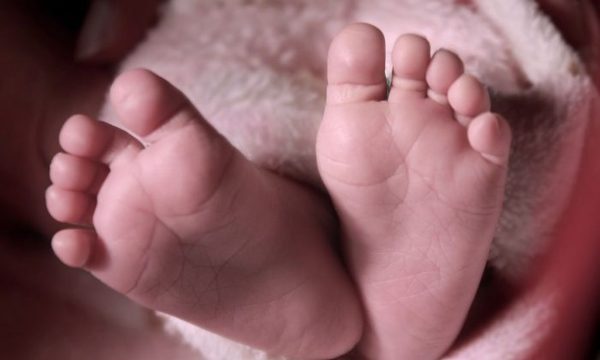 The bill also repeals at least four current statutes that protect the rights of conscience of health care institutions and health care professionals who object to performing abortions.
Breen, who was also a former Illinois House Minority Floor Leader, slammed the bills, calling it a violation of "the deepest moral and ethical convictions of millions of Illinoisans."
"The barbaric procedures promoted by this legislation are nothing short of infanticide. These bills go well beyond the recent New York law and would turn Illinois into a third-trimester abortion destination and an underage abortion haven," he said.
The law firm's remarks come after the Trump administration announced on Feb. 22 that it will ban taxpayer-funded facilities from promoting or performing abortions as well as bar family planning centers from referring women to other clinics to get abortions.