Private Lives of Nashville Wives Season 1 Finale Spoilers, Live Twitter Chat, Prizes
April 14, 2014 6:23 pm Last Updated: June 24, 2015 8:08 pm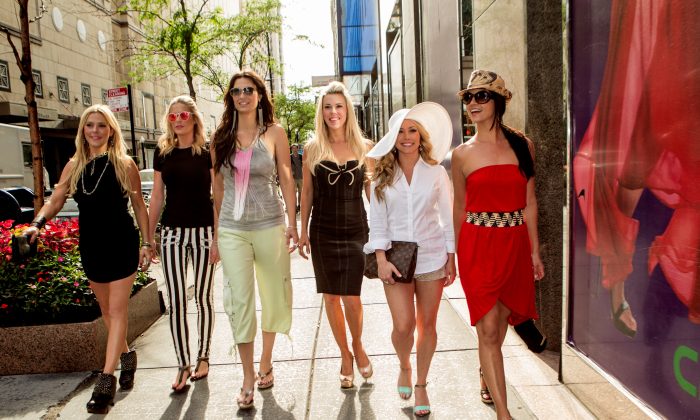 In tonight's season finale of the Private Lives of Nashville Wives, fans can expect the ladies to "Bless and Release" the true feelings they have felt throughout Season 1. Someone is bound to have their broken heart mended and some others will form lifelong bonds. 
The Season 1 finale will air on TNT on Monday, April 14, at 11 p.m. (EST). 
Set in the southern capital of Music City, the show follows a group of accomplished, opinionated, and ambitious women as they deal with professional challenges, family issues, and social relationships. The women include Ana Fernandez, Cassie Chapman, Erika Page White, Jenny Terrell, Sarah Davidson, Tina Brady. 
Cast member Tina Brady tweeted earlier today "#NashvilleWives Season finale is on tonight at 10/cst! I can't wait to chat with y'all from 9-11! xoxo http://ow.ly/i/5eW1g ." She also said that fans can expect to win cast prizes and "#Bling." While cast member Cassie Chapmap posted an image on twitter revealing that prizes also include a Red Rose Salon "Beauty Package." 
According to an interview Brady had earlier in the week with Rocking God's House, she said "The season finale is really nice and very emotional; we are trying to create friendships and long-term bonds or just say, 'You know, we tried.' And It also has some positive closure with the troubles facing Sara Davidson in her life."
Another cast member, Erika Page White, invited everyone to join in the live twitter chat with the hashtag #NashvilleWives at 9 p.m. 
Nashville wife, Sarah Davidson, used the opportunity to tweet about her new EP and single. According to Daily News, the singer, wife of Dallas Davidson, who is an award-winning songwriter, took up the role in reality TV looking for a break. "This is just a huge opportunity for me," she told the paper.