Private Lending: The 'Barrier Lake' of China's Financial System
September 28, 2011 9:56 pm Last Updated: October 1, 2015 3:31 pm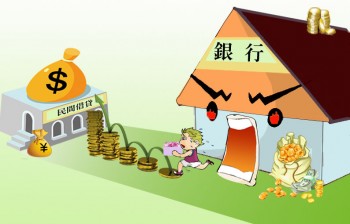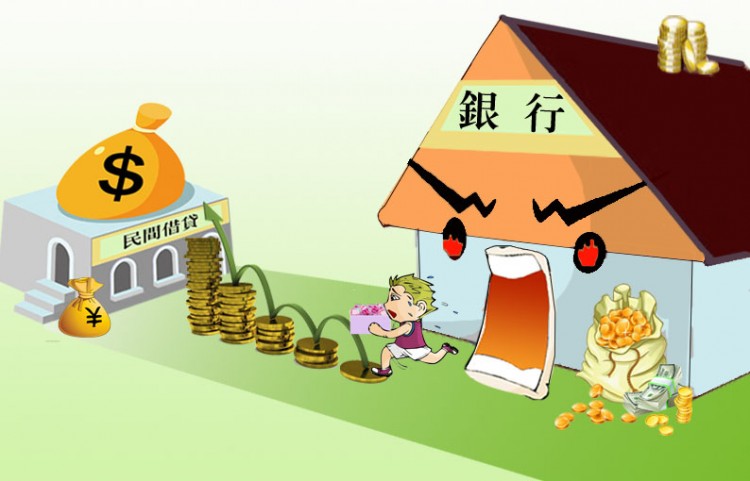 With a sluggish stock market, a slump in real-estate, and tightening credit, businesses in China are becoming increasingly dependent on private loans—what many call the "barrier lake" of China's finance.
According to a China Economic Net report of Sept. 15, with the tightening of monetary markets by the authorities, many small and medium-sized businesses are facing a capital crunch: Unable to borrow money from the banks, they turn to private loans, which have grown rapidly this year.
Data released by the Chinese central bank indicates that in August the increase in bank deposits was 696.2 billion yuan (US$109.15 billion), which is 373.6 billion yuan (US$55.5 billion) less than the amount for same period last year. China's real deposit rate has been negative for the last 19 months, and household savings continue to decline. Many are finding investment in the high-risk, high-return private lending market lucrative.
The total lending through "shadow banks" in China is roughly 18 percent of all bank loans, reaching US$1.28 trillion or 21 percent of China's GDP, according to a Shihua Financial report on Sept. 13.
China's "shadow banks" are mainly composed of trust banks, small loan companies, private loans, entrusted loans etc. Among these, private loans are completely outside the purview of official control or supervision.
Many towns in China such as Shiji Township in Jiangsu Province, Wenzhou in Zhejiang Province, and Ordos City in Inner Mongolia have witnessed astonishing growth in the private loan market.
According to a Wenzhou People's Bank report of July 21, around 90 percent of families and 60 percent businesses are involved in the private lending market. Currently, the average interest rate for a private loan in Wenzhou is around 24.4 percent, while the bank interest rate is only around 7 percent.
Mr. Chen, owner of a Guangdong based mortgage company, told The Epoch Times that they provide mortgage equal to 70-80 percent of the collateral, with monthly interest rate of 4-6 percent.
Chen said that his company makes money from "borrowing low and lending high"; normally they borrow at a 3 percent monthly interest rate, and loan at 5 percent.
Risks associated with private loan repayment are high. According to Zhou Dewen, chairman of the Wenzhou Small Business Development Association, the annual profit of local small businesses is less than 10 percent, usually around 3-5 percent. The average return on equity for all 2,176 listed Chinese companies is only 14.45 percent.
So with the rising price of electricity and labor, on top of dropping commodity prices, many medium and small-sized companies won't possibly be able to repay the 20 percent interest.
Private loan default cases are on the rise. China Economic Net reported of a private loan default incident where a village director owing 300 million yuan in debt escaped the country (lenders suspect that he is in South-East Asia).
A Southeast Express report of Sept. 20 revealed that many business owners choose to run when unable to repay loans. The report said, "In recent months there have been 16 reported cases of business owner disappearance."
Economic commentator Ye Tan said that private loans pose a risk to Chinese financial markets, because when the market collapses—which she believes it is on the brink of doing—it will be catastrophic for small and medium-sized enterprises.