South Dakota Gov. Kristi Noem said on June 29 that she will use a donation to help fund the deployment of National Guard troops who are being sent to the U.S.–Mexico border following a request from the governors of Texas and Arizona for immigration assistance.
Noem joined several Republican governors, including Nebraska Gov. Pete Ricketts and Florida Gov. Ron DeSantis, in sending troops to the border. Texas Gov. Greg Abbott and Arizona Gov. Doug Ducey, both Republicans, made a request in a letter sent to all other governors seeking assistance at the country's southern border amid a spike in illegal immigrants crossing the border.
According to a statement from Noem's office, the Guard "deployment will be paid for by a private donation." Her office didn't elaborate on the details of the donation, noting that the "initial deployment to the border will last for between 30 and 60 days."
Ian Fury, a spokesman for Noem, confirmed the private donation to Politico, explaining that it will "help alleviate the cost to South Dakota taxpayers."
Noem's office didn't respond to a request for comment by press time.
A Tennessee-based Republican donor told Politico that he made the donation to allow South Dakota to pay for the deployment.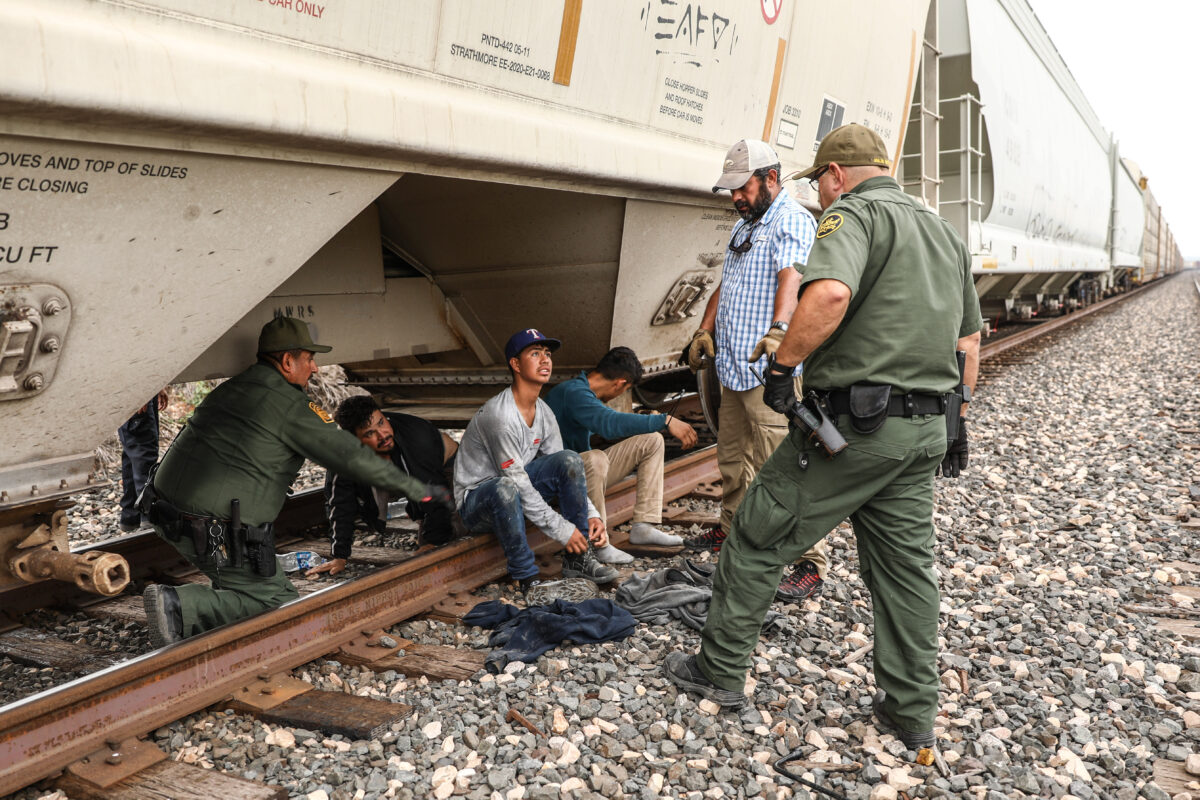 In comments to the news outlet, the donor said that the Guard deployment is necessary because the border wall—proposed by former President Donald Trump during his 2016 campaign—hasn't been fully constructed yet. The Biden administration, in a series of executive orders, rescinded some federal funding for the wall's construction and sent the money to the Department of Defense.
Republicans have said that the White House's policies and messaging around immigration have been disastrous and have led to a spike in illegal border crossings. They've pointed to data recently released by Border Patrol, including a report released earlier this month that found that more than 180,000 illegal immigrants had been apprehended in May.
Biden administration officials have struggled to defend their handling of the border and immigration, although President Joe Biden and Homeland Security Secretary Alejandro Mayorkas have argued that the Trump administration's policies were inhumane and ineffective—although even some Democratic officials representing areas along the border have called for additional support.
"The border is a national security crisis that requires the kind of sustained response only the National Guard can provide," Noem, a Republican, said in a statement. "We should not be making our own communities less safe by sending our police or Highway Patrol to fix a long-term problem President Biden's Administration seems unable or unwilling to solve."
Representatives of the Department of Homeland Security didn't respond to a request for comment on the Guard deployment and private donation by press time.