Britain's Home Secretary Priti Patel on Friday published a "first of its kind" national strategy to combat child sexual abuse.
It will "tackle and respond to all forms of child sexual abuse, relentlessly going after abusers, whilst better protecting victims and survivors," Patel said in a statement.
The strategy which will invest in the country's "world-leading Child Abuse Image Database," comes a month after Patel's publication of a long-awaited paper on the racial and other characteristics of child sex grooming gangs (pdf) following both recent and non-recent high-profile cases.
Today @PritiPatel has published a first-of-its-kind national strategy to protect children from all forms of child sexual abuse.

The government will relentlessly pursue offenders whilst protecting more victims and survivors.

➡️ https://t.co/RbZqOwEbdT pic.twitter.com/wHM9NaLgrx

— Home Office (@ukhomeoffice) January 22, 2021
Patel said at the time that the "Victims and survivors of group-based child sexual exploitation have told me how they were let down by the state in the name of political correctness."
She said that she is now "determined to put this right" and "tackle the abuse that has blighted many towns and cities across our country."
'Non-Recent' Sexual Offenses
The long-standing issue of group-based or "grooming gang" related child sexual abuse re-emerged in December last year when thirty-two men were charged with over 200 'non-recent' sexual offenses against eight girls in West Yorkshire. The victims were allegedly abused over a 13-year period between 1999 and 2012.
That case followed the discovery in 2018 that an estimated 1,500 children, most of them white girls, were sexually abused in Rotherham, South Yorkshire between 1997 and 2013, despite police and local lawmakers being made aware of the abuse.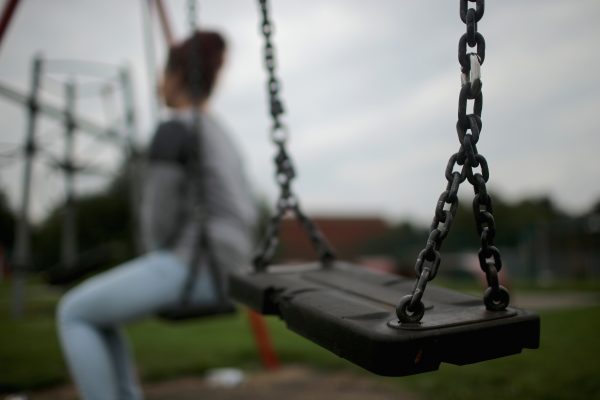 In 2015, the National Crime Agency (NCA) set up the largest operation of its kind to investigate 16 years of abuses in Rotherham but did not secure its first convictions until 2017.
Children were groomed, trafficked, and raped across the UK, but offenders were not prosecuted reportedly owing to fears around race.
In Halifax, West Yorkshire, it was estimated that as many as 100 men of British-Pakistani origin could have been involved in child abuse between 2006 and 2011.
But, citing a 2020 NCA assessment that there are "at least 300,000 people posing a sexual threat to children in the UK," Rob Jones, the agency's Threat Leadership director, said Patel's strategy came "at a time when the threat to children is more severe than it has ever been."
Tech Companies to be Held Accountable
Susie Hargreaves, Chief Executive of the Internet Watch Foundation meanwhile welcomed the strategy, which introduces the Online Safety Bill to hold tech companies accountable for content on their sites that "compromises children's safety."
There have been increases in the online sexual abuse of children, she said, due to people spending more time online during the CCP virus pandemic.
"In 2020, we removed more criminal videos and images of children than ever before," she said.
Peter Wanless CEO of the National Society for the Prevention of Cruelty to Children (NSPCC) wrote on Twitter that the strategy "must be backed up with serious investment in support for victims," but welcomed it because it "rightly puts the emphasis on early intervention and action."
The new strategy also pledges a review of the Child Sex Offender Disclosure Scheme, commonly known as Sarah's Law, to make it easier for parents and carers to ask police about criminals that may pose a threat to their children.
Sarah's Law which provides a legal pathway for such information to be divulged was enacted in 2011 following the murder of eight-year-old Sarah Payne by a previously convicted pedophile in July 2000.
Simon Veazey contributed to this report.