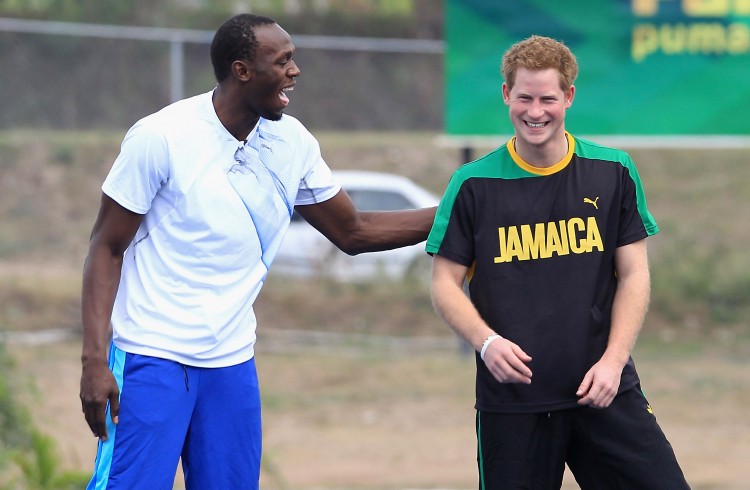 Prince Harry of England sprinted down a track with Usain Bolt in a mock race, the winner of the 100-meter race in the Olympics, while visiting Jamaica, according to media reports.
Harry's trip to Jamaica, following visits to the Bahamas and Belize, is part of a tour to commemorate his grandmother's Diamond Jubilee.
"He's cool, very down to earth. When you meet dignitaries you think it will be difficult but he just wanted to laugh – it was an honor and a pleasure to meet him," Bolt said of Harry, the third in line to the British throne, according to the BBC.
Harry's visit comes as Jamaican Prime Minister Portia Simpson Miller reiterated calls for Jamaica to replace the Queen of England as the head of state. "It's time for us to sever the ties" with the Commonwealth, Miller told The Associated Press in an interview.
"We came on a long journey from slavery to adult suffrage to our independence and we are now a nation. I believe our maturity is now saying that we should look to a form of government—that we would at this time take full charge of our destiny," she said in an interview with the BBC. 
"In terms of our history, we have some things to do. It's no disrespect to the Queen," she added.