Prince Andrew was consoled by a number of friends and family members when the sex scandal broke, including ex-wife Sarah Ferguson, daughter Princess Eugenie, and Prince Harry's former lover Cressida Bonas.
Andrew, the second son of Queen Elizabeth II, has been accused of having sex with an underage woman in the United States.
When the news first surfaced last week, Prince Andrew was with the family and friends, which also included Eugenie's boyfriend Jack Brooksbank, at the exclusive ski resort of Verbier. His chalet boasts seven bedrooms and amenities such an indoor heated swimming pool.
The Daily Mail reports that the family and friends "consoled" Andrew at the luxury mansion.
The scandal has Virginia Roberts, now 30, claiming that she was forced to have sex with Prince Andrew when she was 17, at parties in London, New York, and the Caribbean. The latter allegedly happened on Epstein's private island, where the prince has been established as a frequent guest.
She says that she was told by billionaire financier Jeffrey Epstein, who went to prison after pleading guilty to solicitation for prostitution, to give the prince "whatever he demanded."
Roberts says she was treated like "a sex slave."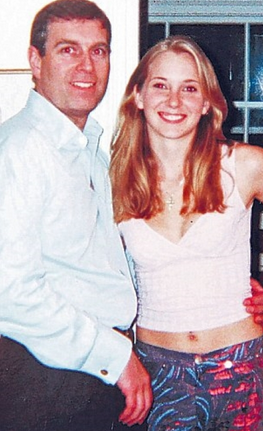 Her father has supported her claims, but the prince has vehemently denied them. 
On the other hand, pictures have surfaced of Andrew and Roberts together, although that doesn't prove anything other than they met. Pictures had already been published of the prince with Epstein. 
Roberts' lawyers say that she has a slew of pictures as evidence for her claims, some of which come from cameras that Epstein had hidden in the walls of his mansion in Florida, and his house on his island. 
"Some of the photographs in the defendant's possession were taken with hidden cameras set up in [Epstein's] home in Palm Beach," the lawyers said in their filing, reported the Sunday People.
"On the Day of his arrest, police found two hidden cameras and photographs of ­underage girls on a computer in the defendant's home. "[He] may have taken lewd ­photographs of Jane Doe 102 with his hidden cameras and transported [them] to his other residences and elsewhere."