Prince Andrew settled a lawsuit with accuser Virginia Giuffre, who alleged that convicted sex trafficker Jeffrey Epstein arranged for the prince to sexually abuse her when she was 17, according to court documents that were filed Tuesday.
The details of the settlement were not disclosed, although Prince Andrew had previously lost a challenge to have Giuffre's suit dismissed. The royal had categorically denied Giuffre's claims in her lawsuit.
"Prince Andrew intends to make a substantial donation to Ms. Giuffre's charity in support of victims' rights," the court filing said. "Prince Andrew has never intended to malign Ms. Giuffre's character, and he accepts that she has suffered both as an established victim of abuse and as a result of unfair public attacks," it continued.
The court filing further noted that Epstein, a disgraced financier who was found dead in a Manhattan jail cell in August 2019, "trafficked countless young girls over many years" and that Prince Andrew expresses regret for "his association with Epstein, and commends the bravery of Ms. Giuffre and other survivors in standing up for themselves and others."
Representatives for the Duke of York said he would not be expanding beyond the statement filed in court. When asked for comment by the PA news agency, Virginia Giuffre's lawyer David Boies said: "I believe this event speaks for itself."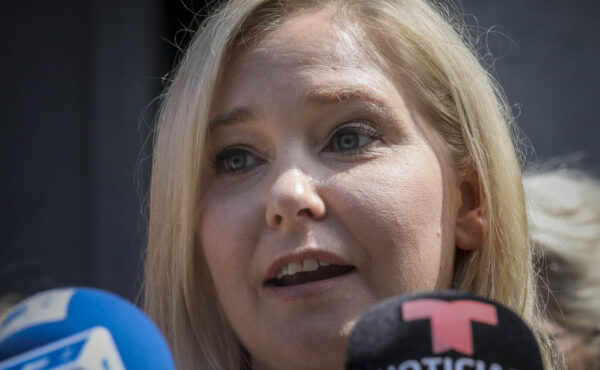 In her lawsuit, Giuffre, now 38, alleged that the embattled royal sexually assaulted her more than 20 years ago in the U.S. Virgin Islands, New York, and London. She also accused Epstein and associate Ghislaine Maxwell, who was found guilty in December 2021 on sex trafficking charges, of abusing her, although Giuffre did not testify during Maxwell's New York trial.
"I did not come to this decision lightly," Giuffre said in a statement last August in announcing the suit. "As a mother and a wife, my family comes first—and I know that this action will subject me to further attacks by Prince Andrew and his surrogates—but I knew if I did not pursue this action, I would be letting them and victims everywhere down."
During a 2019 interview with the BBC, Andrew said he had "no recollection" of meeting Giuffre, although photos showed the two together.
"I can absolutely categorically tell you it never happened," Andrew said at the time. "I have no recollection of ever meeting this lady, none whatsoever."
Epstein, who was convicted in 2008 on sex trafficking charges, was found dead in a New York federal jail on Aug. 10, 2019, while awaiting trial on fresh sex trafficking charges. While his death was ruled a suicide by hanging, some have speculated that his death was a homicide.
The PA news agency contributed to this report.