Prime Minister Scott Morrison's management of the CCP virus outbreak response has kept his personal approval rating near a record high, especially as the government now works to revitalise the economy following Australia's loss of 600,000 jobs.
According to the latest Newspoll poll conducted on May 17, the Morrison government's ratings are the highest since September 2019.
Morrison's personal approval rating as preferred prime minister dipped two points to 66 percent, but he exceeds Opposition Leader Anthony Albanese 56-29 percent.
The Coalition's primary vote lifted two-points to 43 percent after winning over voters that support Labor, the Greens, and One Nation.
The poll attributed the shift of voters to the Coalition's management of the response to the virus outbreak.
Labor's primary vote slid one point to 35 percent, while the Greens fell two points to 10 percent, and One Nation dipped one point to 3 percent.
On a two-party preferred basis, the Coalition leads Labor by 51-49 percent.
The poll comes as campaigning for the Eden-Monaro by-election heats up, with Labor ahead of the Coalition 51.1 percent to 48.9 percent, on a two-party preferred basis, according to an Australian Institute poll of almost 1,000 residents. The economy was considered the biggest issue among local voters.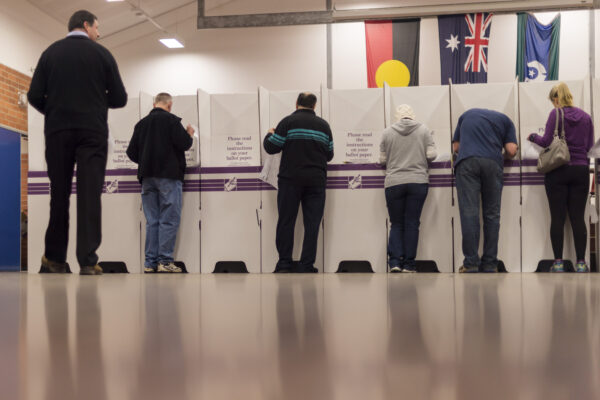 The nationwide support for Morrison mirrors the result of a recent Lowy Institute poll that found 9 out of 10 Australians think the federal government has handled the response to the virus "very well" or "fairly well."
Australians said they were more confident in their local health authorities than the World Health Organisation (WHO), with 49 percent saying they were "very confident" in the chief medical officer, compared to 18 percent who said they were "very confident" in the WHO.
The poll also found 59 percent of Australians preferred to receive information on the virus from the prime minister and government officials, compared to 20 percent who used social media.
The prime minister has focused his attention on reviving the economy after virus restrictions are lifted. Chair of the National Coordination Commission Nev Power warned on May 17 that parts of the economy would take longer to recover than others, particularly businesses associated with international travel.
He said the crisis had shown Australia had become very reliant on international supply chains to the detriment of its own industry.
"We have an opportunity with a relatively low Australian dollar, disruptive global supply chains, and the low cost of capital to do something about that as we come out of the crisis and to generate a lot of jobs for Australians," he told Sky News on May 17.
"We can produce more product here and become more self sufficient, then we don't rely as heavily on international supply chains to support our country and provide that sovereign capability that we need."