Shay Mitchell of "Pretty Little Liars" revealed that she suffered a miscarriage and lost her baby, urging for more compassion in 2019.
"We all have to deal with various struggles and challenges in life. And sometimes it's easier to only showcase the good times on social media, which is what leads many people to criticize it for its lack of authenticity. Having so many people follow me on Instagram and read my posts is both incredibly humbling and hugely uplifting," Mitchell wrote on social media, according to E! News.
She added: "The support and affection that so many of you show me lifts me up during even my darkest days, one of which happened last year after I miscarried and lost the child of my hopes and dreams."
In the post on Instagram, she included a photo of an ultrasound with a broken-heart emoji.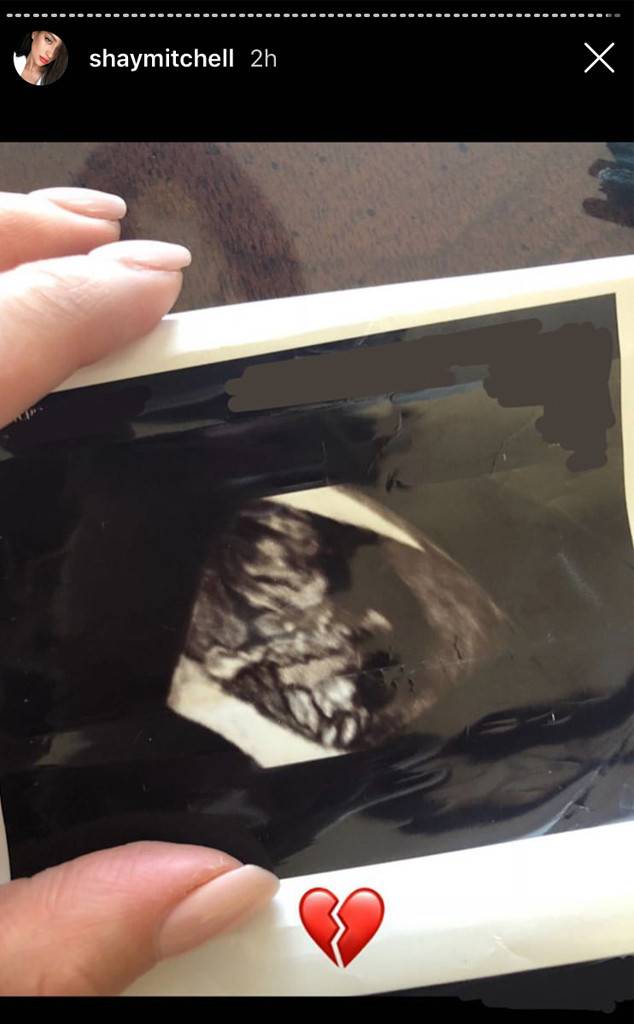 Mitchell added: "In the spirit of the new year, I think that we need to remember that we are all on this journey together—in good times and bad—and to remind ourselves that we seldom really know or understand the struggles and hardships that other people are going through."
Mitchell later urged for more compassion.
"So, for 2019, let's all try to be a little more compassionate, empathetic, patient and thoughtful with each other," she wrote.
Mitchell added, "This sounds like a great resolution to me. I hope that you agree. Happy New Year everyone."
Causes of Miscarriages
According to the Mayo Clinic, about 10 to 20 percent of pregnancies end in a miscarriage.
"But the actual number is likely higher because many miscarriages occur so early in pregnancy that a woman doesn't realize she's pregnant," it says on its website. "Miscarriage is a somewhat loaded term—possibly suggesting that something was amiss in the carrying of the pregnancy. This is rarely true. Most miscarriages occur because the fetus isn't developing normally."
Most miscarriages take place before the 12th week, the clinic says.
Women older than age 35 getting, it adds, has a higher chance of miscarriage than do younger women.
"At age 35, you have about a 20 percent risk. At age 40, the risk is about 40 percent," it says. "And at age 45, it's about 80 percent. "
Meanwhile, women who have had at least two consecutive miscarriages are at higher risk of miscarriage, says the Mayo Clinic.
But diabetes is a cause of miscarriages. "Women with diabetes need to work with their primary care physician or endocrinologist to optimize their sugar control," says Stephanie Zobel, M.D., with Winnie Palmer Hospital. "Uncontrolled insulin-dependent diabetes in the first trimester can lead to increased miscarriage rates and also a markedly increased risk of major birth defects."
Thyroid disorders can also increase the risk. "The Malpani Infertility Clinic's website explains that in cases where a woman's thyroid function is low, her body will try to compensate by producing hormones that can actually suppress ovulation; conversely, a thyroid that is producing too many hormones can interfere with estrogen's ability to do its job and make the uterus unfavorable for implantation or lead to abnormal uterine bleeding," says a report on the matter.