Pretty Little Liars Season 5 Spoilers, Sneak Peak Photos
April 9, 2014 3:54 pm Last Updated: April 9, 2014 3:54 pm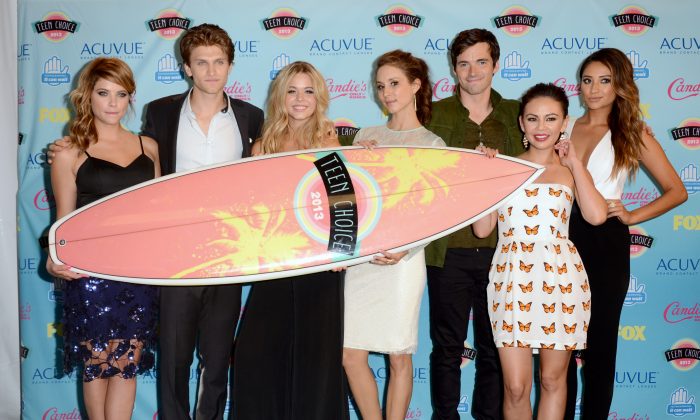 The popular drama thriller about four friends who come together against an unknown source that threatens to reveal their secrets as they delve into the mystery of their close friend's death, has been renewed for fifth season. 
Pretty Little Liars Season 5, starring Troian Bellisario, Ashley Benson, Lucy Hale and Sasha Pieterse, will premier on June 10, 2014 at 8 p.m. on ABC. 
Fans can expect 25 episodes plus a Holiday special, according to the Pretty Little Liars Wiki. 
Director Norman Buckley has also been publishing sneak peak photos of behind the scenes of the premiering episode on his Tumblr page. 

"Working on my Director's cut for #PLL 501. (at Warner Bros. Studios)" Buckley wrote. 
[Spoiler] In an interview with E! Online, Ian Harding who plays Ezra said that he's going to be in bad shape after he was shot in the confrontation in the last episode of Season 4. 
"I haven't seen the first script back, but in the costume fitting, I was getting fitted for medical gowns, several of them," Harding told the website.
Lucy Hale, in the same interview, said that her and Ezra do have a chance at potentially rekindling their rocky relationship, calling her character a "hopeless romantic."
"I want to say that hopefully she'll come around and be with him, but at the end of season four, things are up in the air. It's almost like how much more can they take, you know? So I don't know. If she's strong enough to get back with him, I would hope so, but we'll see," she said.