NEW YORK—The world was Chef Michael Young's oyster. He was sous chef at Aqua, a fine dining seafood establishment in San Francisco in the late 1990s. At one point, the restaurant had two Michelin stars.
But Young was an alcoholic, a cocaine addict, and partying like a rockstar.
"It was acceptable to go out and drink every night. There are not a lot of professions where that's OK," he said. "As long as I was producing really good food, no one cared."
But it caught up with him eventually, and he was fired.
"It was when it got to the point that it was really impacting my performance and I was inconsistent in an environment where you had to be perfect every day," he said.
Already predisposed to alcoholism, Young found that the restaurant culture fueled his addictions. From the dizzying highs of a perfectly executed evening of service, to the crushing lows of negative customer feedback, along with relentless hours and rampant substance abuse—it was a recipe for disaster.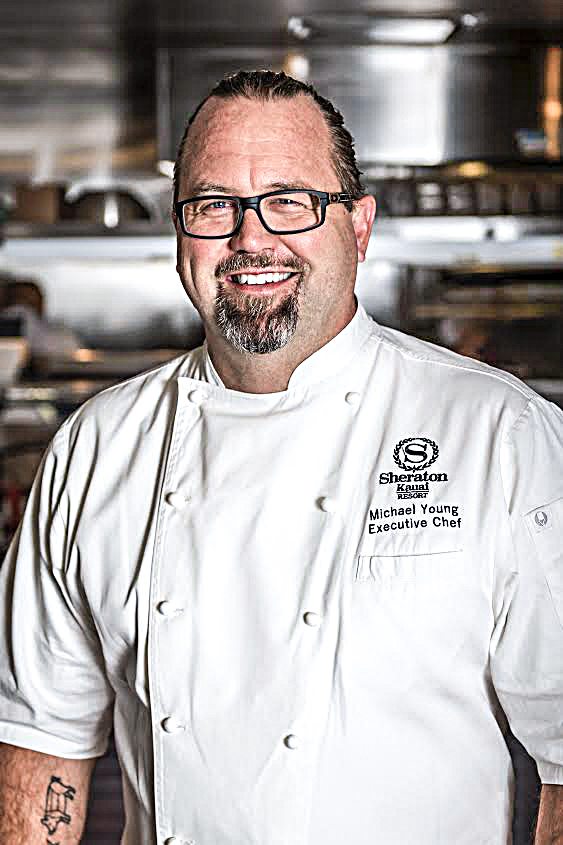 Despite his life continuing to implode, Young managed to open his own restaurant, Olives Cafe and Wine Bar, just outside of Seattle.
But that just added more pressure, including the financial squeeze, which was particularly visceral every two weeks when payroll was due on top of the usual pre-weekend stock costs. Young had to cut huge checks on a Thursday and then hold his breath until Monday when credit card payments would begin to clear.
"So you have this three-day boiling feeling in the pit of the stomach," he said. On top of the regular stress found in restaurants—late deliveries, staff not showing up, hot temperatures—you're always behind on tickets.
"That was my life every two weeks for two years," Young said. And for years, he couldn't put together more than two weeks of sobriety.
High Stress, Many Problems
Last year, an informal survey by Chefs With Issues found the top three issues in culinary workers were depression, anxiety, and substance abuse, with 73 percent of respondents reporting that they suffered from multiple mental health conditions.
Almost all respondents (94 percent) reported having current or past mental health issues, according to results posted on The Heirloom Foundation website, a nonprofit aiming to combat the prevalence of mental health issues, suicide, and substance abuse in the culinary industry.
Only 2 percent felt they could speak openly at work, and only 3.5 percent said their issues were in no way tied to the profession.
Chefs With Issues was launched by longtime food editor and author Kat Kinsman, who resonated with the problems she kept seeing in the industry. Kinsman also wrote about her own experiences with depression and anxiety in the book, "Hi, Anxiety: Life With a Bad Case of Nerves."
A Spiral Down
Chef Brian Tsao had just rocketed to the top. Defeating Iron Chef Bobby Flay in a televised cook-off was a dream come true, a real bucket list item.
Even better, his restaurant business increased by 300 percent almost overnight after the episode aired in March 2014. He was the flavor of the month.
But the euphoria was short-lived. The immensity of that moment, after 10 years of working so hard toward it, put Tsao in a dark place.
"It threw me into a depression," Tsao, 33, said. "I had no sense of direction, I didn't know where to go. I felt like the road ended and I wasn't prepared for that road to end, so I was very lost."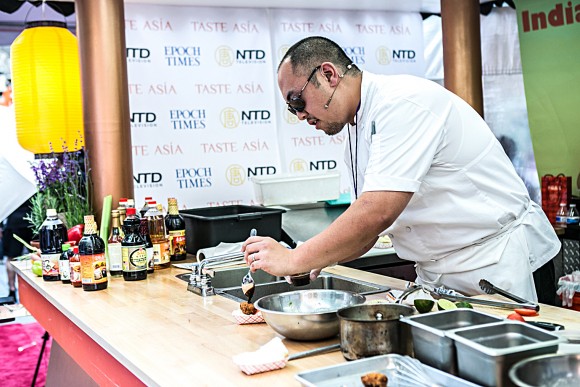 Tsao knew he had every reason to be happy—he was married, he had accomplished some major life goals, and he was executive chef at Mira Sushi, a highly rated New York City restaurant.
"But I just realized I was not happy."
Seven years earlier, when Tsao was under even more pressure, he had tried to commit suicide.
"I was a young guy, I was overworked, I was working about 100 hours a week for maybe three to four months straight, so I mentally was very hazy. … My girlfriend at the time broke up with me. It was just a very bad combination of things, and at the time I was drinking a lot of alcohol, so that took me into a bad place," Tsao said.
Tsao said his brush with suicide taught him a lot about observing himself and taking a step back sometimes.
The No. 1 thing is that they have to actually be willing to walk away sometimes.
, chef and entrepreneur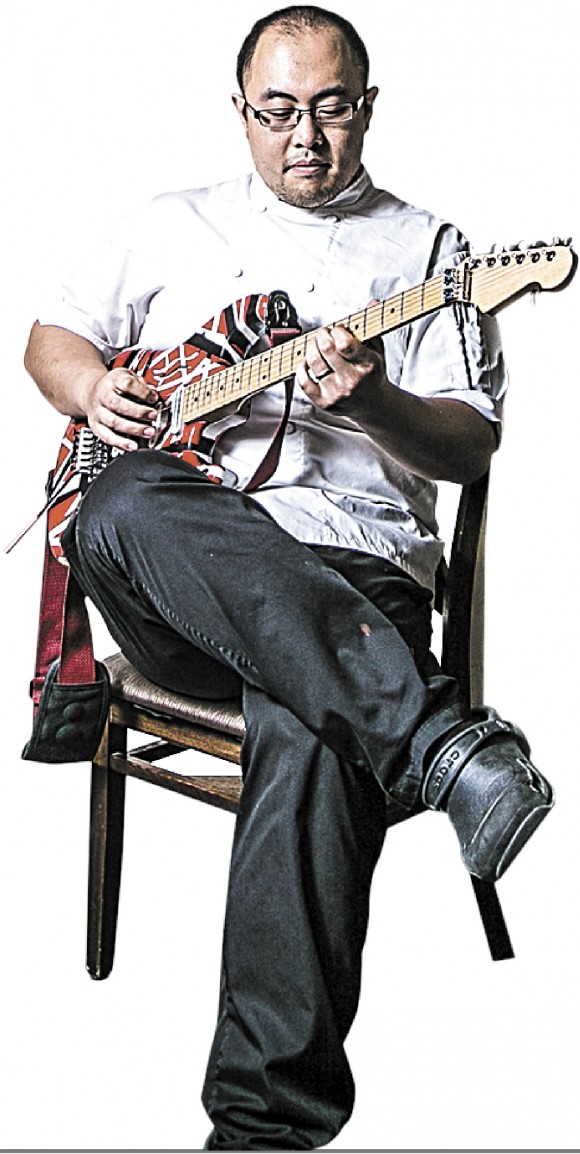 "I knew something was not right, and that's when I sought out the help of a therapist," he said.
Tsao's story is as common as the grains of rice in a sushi restaurant. But it's not talked about enough, says Tsao, partly because the kitchen atmosphere is so macho.
"That's why I tell people right away, 'Yes, I see a therapist, and yes, it helps me immensely, and yes, I recommend it to you. And no, it's not being a wimp by asking for someone to help you mentally.' We have to throw that machismo mentality out the window."
Tsao walked away from the restaurant industry in December.
"It was a huge decision for me," he said. "I had built my name at these restaurants. I had taken myself to the next level. And leaving them almost felt like leaving a child behind."
"I realized I want to chase happiness."
That includes having dinner at night with his wife and 18-month-old daughter.
"Those simple things that people take for granted are very special to me," he said.
Tsao now has fingers in a few pies—he is doing some private catering, mostly connected to the music industry; he consults for a dessert business; he works on his father's farm in south Jersey; and he is working with Hope for the Day, a nonprofit that focuses on suicide prevention and mental health awareness.
"It's much more in line with what I want to do with my life than just grinding away at the restaurant," he said. Tsao said he has already helped several people, including people in the kitchens he used to work in. He now wants to go into kitchens, cook the family meal for staff, and talk about this topic.
"The number one thing is that they have to actually be willing to walk away sometimes," Tsao said. "The kitchen is a breeding ground for mental problems, or to further develop existing mental problems, because it thrives on crazy. It can kill you. It can take a huge toll on not just yourself but your loved ones."
Chef Young Rebuilds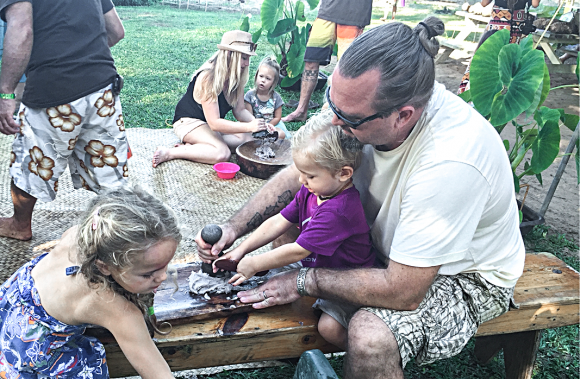 It was only after his third DUI and court mandated rehab treatment that Young turned his life around. After a slow rebuild, he moved to Hawaii five years ago and currently works as executive chef at the Sheraton Kauai Resort. He has been sober for 10 years.
Alcohol and substance abuse in kitchens is a widespread issue, Young said.  
"Huge is probably an understatement. Huge in the fact that it's so tolerated. It's that pink elephant in the room. People look the other way, people give excuses."
I tried to quit [alcohol] a thousand times. But I started a thousand and one.
, executive chef, Sheraton Kauai Resort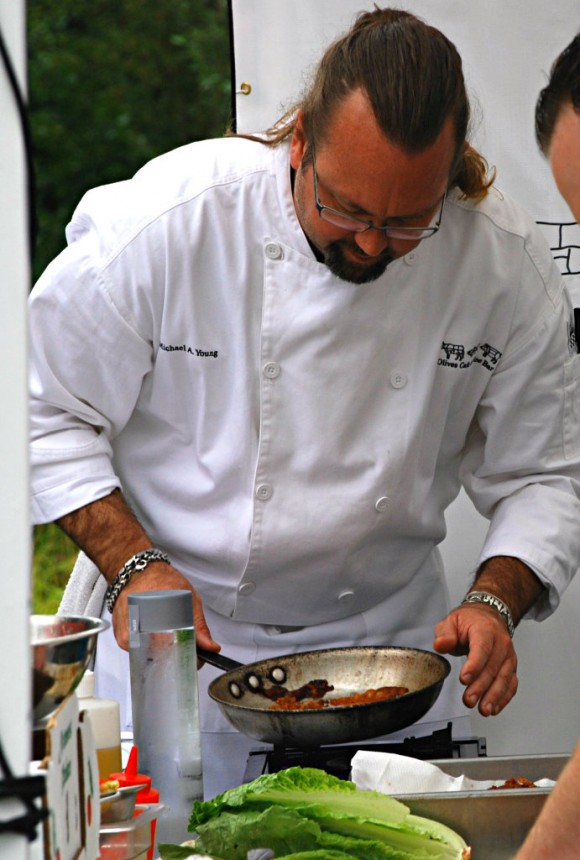 Young, now 48, tries to help others who are struggling, as well as help to destigmatize addiction.
"Addiction, as a whole, is looked down upon in society as some type of immoral decision. And that's very challenging," he said. "I didn't choose to be an alcoholic and a junkie for 20 years. I didn't choose to put the people that I love through hell, to go through two divorces, and drag my remaining family through the mud and make my friends not be my friends anymore because it seemed like a good idea or a lot of fun.
"If it was as easy as saying 'just quit,' then of course I would have just quit. I tried to quit a thousand times. But I started a thousand and one."
Young is grateful to be where he is today.
"I'm still a work in progress, but I'm a much better person than I ever was before," he said. "I've got the best life ever. I have two amazing kids, a wife who loves me, and I live in paradise."
Setting Boundaries
Anxiety is the most prevalent problem in the culinary industry, said Monte Drenner, a mental health counselor and addictions professional in the Orlando area.
Drenner is currently working with an award-winning executive chef who has an all-too-common story.
"He ran himself into the ground, he got incredibly anxious, and he had to take a leave of absence," Drenner said. The chef was self-medicating with alcohol, and then he was put on medication for anxiety.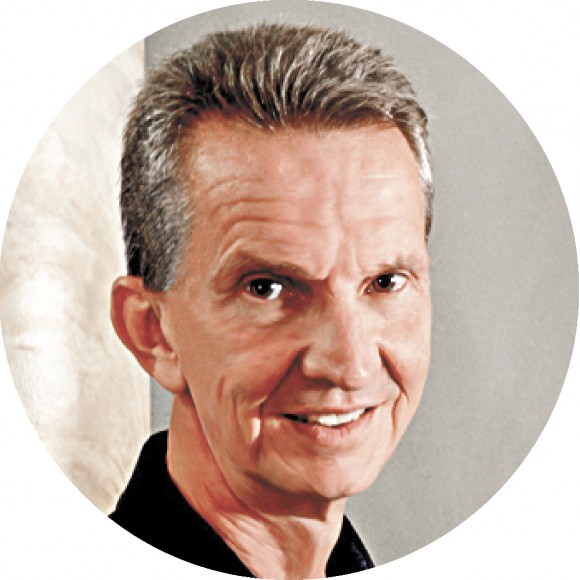 The path out is also the same path to prevention.
, mental health counselor
Now, Drenner said, the chef is able to do his job without alcohol or medication because he is taking better care of himself and has set better boundaries—understanding that he can say no.
"The path out is also the same path to prevention," said Drenner.
The combination of demanding hours, poor self-care, readily available alcohol, and poor sleep patterns all contribute to the problem, Drenner said.
"And generally these are younger people," he said. "They don't have any outside life from the job."
Drenner works with clients from restaurants, hotels, and theme parks, and his No. 1 piece of advice is to set better boundaries at work.
"Learn to say no, learn to take days off, [and] what to do on those days off to recuperate—mentally, physically, emotionally—rather than medicate," he said.
Getting help early is important, he said, as is creating a culture where it's OK to seek help.
"Unfortunately, sometimes they have to change careers in order to be able to do what they want in life," said Drenner.
————————-
Helpful Resources
National Suicide Prevention Lifeline
1-800-273-TALK (8255)
SuicidePreventionLifeline.org
Crisis Text Line
Text "START" to 741-741
CrisisTextLine.org
Chef Michael Young
"If my phone was ringing off the hook because so many people wanted help, that would be an amazing problem to have."
415-484-5393
ChefMichaelAYoung@gmail.com
Restaurant Recovery
Comprehensive solutions to address addiction and its effects on restaurant employees, their families, and the restaurant industry.
RestaurantRecovery.org
Chefs With Issues
For people in the culinary industry to share their stories, as well as resources for dealing with the particular pressures of restaurant life.
ChefsWithIssues.com
Hope for the Day
Focuses on suicide prevention and mental health education through self expression platforms. "It's OK not to be OK."
HFTD.org
National Alliance on Mental Illness
Nation's largest grass-roots mental health organization dedicated to building better lives for the millions of Americans affected by mental illness.
NAMI.org
Substance Abuse and Mental Health Services Administration
SAMHSA's mission is to reduce the impact of substance abuse and mental illness on America's communities.
SAMHSA.gov