Press Conference Could Shine Light on Jiang Zemin Rumors
July 6, 2011 9:25 pm Last Updated: October 1, 2015 4:17 pm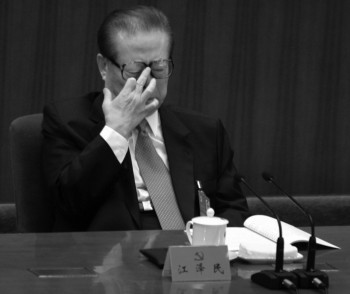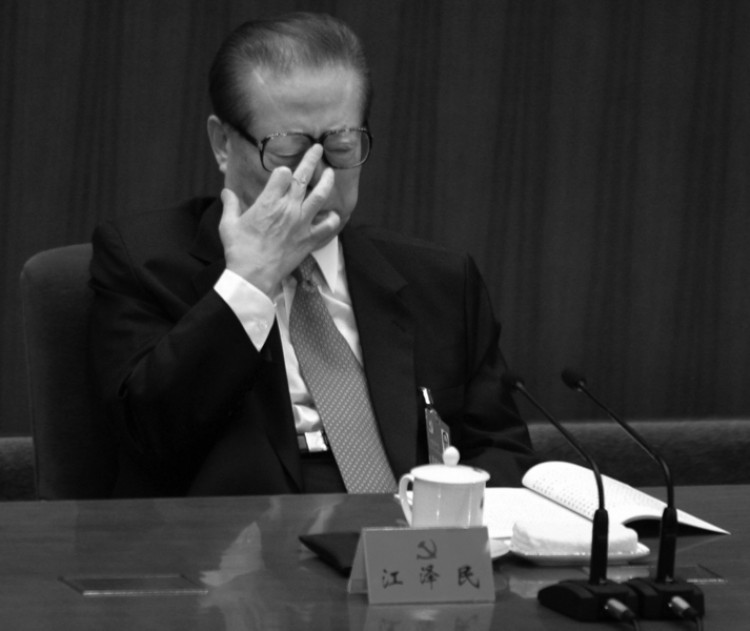 UPDATE: A special press conference in Beijing for which CCTV had cancelled its regular daytime lineup was rumored to be set up for the announcement of the death of Jiang Zemin. Instead, there was an announcement of a mega construction project in Zhejiang. Rumors of Jiang's death, however, persist.
—
Amid rumors that former Chinese Communist Party chief Jiang Zemin is dead, China's state broadcast CCTV-4 has rescheduled a drama to make room for a special press conference.
According to speculation in Beijing, the State Council Information Office press conference, set to be broadcast at 10 a.m. Beijing Time on Thursday (10 p.m. EDT Wednesday), will announce Jiang's death.
While rumors that the 84-year-old Jiang Zemin is dead continue to proliferate, Chinese propaganda specialists have refrained from refuting them. Instead, they've begun eulogizing the former communist leader in a number of odd articles in the official and semi-official press.
The Hong Kong-based Phoenix Television, which has close ties with the Chinese regime, published 11 articles on Thursday and 12 articles on Wednesday lauding Jiang's achievements. But one such report titled "Jiang Zemin: I Often Warn Myself to Not Spoil My Grandchildren," which was originally published by the regime's official mouthpiece Xinhua and reposted by Phoenix Television, was deleted for unknown reason. Nevertheless, the report survived on a search engine news cache.
A few Chinese-language media have reported Jiang's death, and then retracted the report.
Hong Kong's Asia Television posted and retracted a report titled "Former Chairman Jiang Zemin Dies at Age 84" on Wednesday. A search of "Jiang Zemin" now yields no result on the television station's website, but a search on Google gives the link to the report, which redirects to another unrelated link when clicked.
Another media outlet, Shandong News, reported the death of Jiang with a commemoratory banner on its website on Wednesday. Yet the website itself was shut down at 8 p.m. Wednesday and hasn't been working ever since.
With all these publications and retractions, Chinese authorities have been trying their best not to catch the eyes of Chinese netizens. The Chinese equivalent of Twitter, Sina Weibo, has censored searches of "Shandong News" and "Jiang Zemin."
As for a netizen who posted a screenshot of Shandong News' commemoratory banner, her Weibo post has mysteriously disappeared from her page.
Some posts that have not been deleted have referred to celebratory firecrackers—an expression of happiness at the expected news that the former head of the CCP has died.