President Donald Trump's campaign wants a fourth debate between the president and presumptive Democratic nominee Joe Biden.
The first presidential debate isn't scheduled to take place until Sept. 29.
If a fourth debate isn't approved by the Commission on Presidential Debates, the final debate—currently slated for Oct. 22—should be moved up to early September, Rudy Giuliani, a representative of Trump's campaign, said in an Aug. 5 letter to the commission.
The motivation for the proposed change: as many as eight million Americans in 16 states will have already started voting by Sept. 29; by the time of the second scheduled debate in mid-October, as many as 35 million Americans in 29 states will have already started.
"Simply put, the Commission's current approach is an outdated dinosaur and not reflective of voting realities in 2020," Giuliani wrote.
"For a nation already deprived of a traditional campaign schedule because of the COVID-19 global pandemic, it makes no sense to also deprive so many Americans of the opportunity to see and hear the two competing visions for our country's future before millions of votes have been cast."
Bill Stepien, Trump's campaign manager, sounded a similar theme on Monday during an appearance on "Fox & Friends."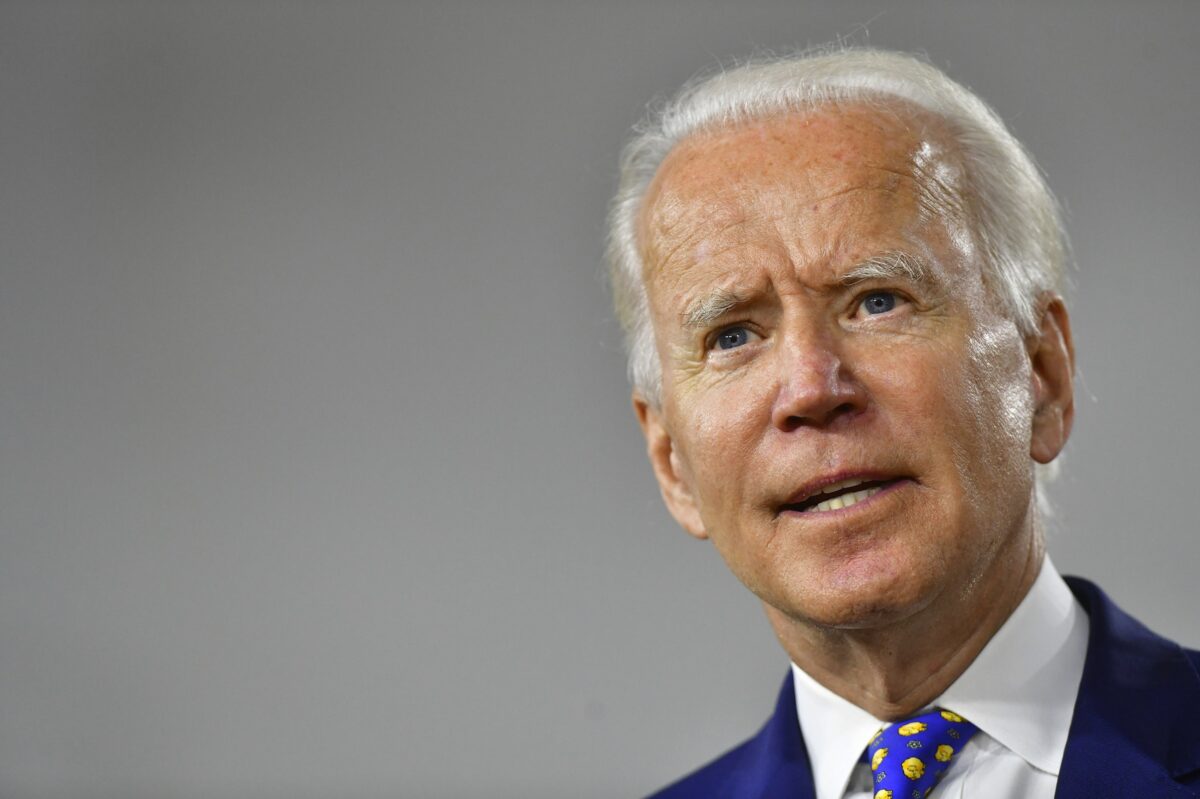 "We want more debates. We want debates starting sooner," Stepien said. "First debate is scheduled for September 29, by that time 16 states already will have voted, by September 29. That's a concern to me. I want to see President Trump on the debate stage against Joe Biden."
The commission didn't immediately respond to a request for comment. The commission is a nonprofit established in 1987 to sponsor and produce the general election debates.
Biden campaign strategist Symone Sanders told a virtual event in on Wednesday that Biden "has already committed to all three of those debates."
"We did not hesitate. It is the Trump campaign that has yet to fully commit to the debate, but let me tell you, September 29 Joe Biden will be there, and he is ready to articulate his vision to the American people," she said.
Trump campaign spokeswoman Erin Perrine said on Fox News this week that the campaign has "agreed with the debate commission" on the three televised debates.
Biden's campaign agreed in June to three debates with Trump along with a scheduled debate between Vice President Mike Pence and Biden's running mate, who has yet to be named.
"Joe Biden looks forward to facing Donald Trump in a multi-debate series that the American people have come to expect from their leaders," Jen O'Malley Dillon, Biden's campaign manager, said in a letter to the commission.
In the new letter, Giuliani floated names of possible moderators the Trump campaign wants the commission to consider.
They include Bret Baier of Fox News, David Brody of CBN, Larry Elder of the Salem Radio Network, and Norah O'Donnell of CBS News.
Allen Zhong contributed to this report.