President Donald Trump's approval rating reached its highest level in two years, according to a new CNN poll (pdf).
The poll, released on May 1, found that 43 percent overall approve of the way Trump is handling his job as president—the highest since April 2017. Back then, he had a 44 percent approval rating on the same poll. Additionally, those who strongly approve of Trump's job as president reached an all-time high of 35 percent.
Meanwhile, Trump's disapproval rating remains at similar levels at 52 percent.
The polling data follows the release of a redacted version special counsel Robert Mueller's report last month, which concluded that there was no collusion between the Trump campaign and Russia to influence the 2016 presidential election. The report also found that the special counsel did not find enough evidence to substantiate that the president obstructed justice.
Many Democrats have refused to accept these findings and have criticized Attorney General William Barr for ruling that there was no case against the president on obstruction of justice after Mueller left it open in the report. They have also accused Barr of siding with President Trump.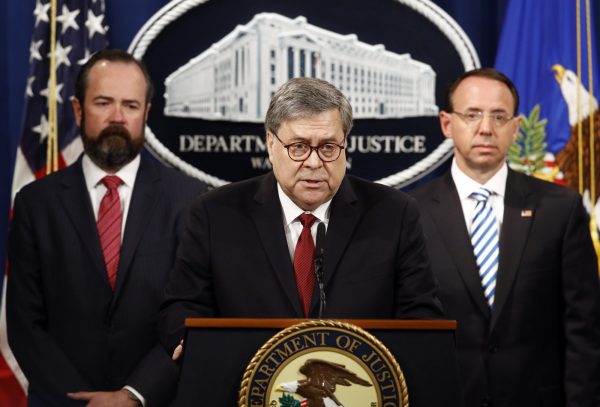 Moreover, House Democrats have also launched hearings and investigations into the obstruction of justice claims that they hoped would lead to Trump's impeachment—something a majority of Americans say should not happen, the poll shows.
Fifty-nine percent of Americans say that they do not believe Trump should be impeached or removed from office while only 37 percent say he should.
The poll also found that 44 percent of Americans think Democrats are doing too much in investigating the president, an increase since March, prior to the release of Barr's 4-page memo on Mueller's report. Meanwhile, 25 percent think they are doing too little and 28 percent think they have engaged in the right amount of probing into the president.
President Trump has repeatedly slammed Mueller's investigation as a "witch hunt" as the counterintelligence probe into the Trump campaign was launched primarily based on information from an unverified and now proven false dossier that was funded by the Clinton campaign and the Democratic National Committee.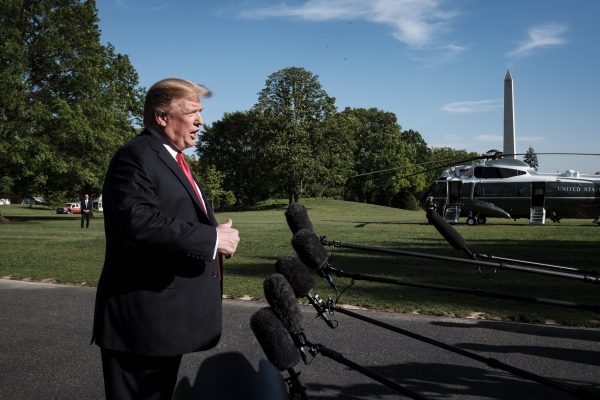 The poll also found that only 24 percent of Americans have read Mueller's report, with a majority of those people only reading "some of the report."
Similarly, Trump fared well in a recent Rasmussen poll. The polling data showed 50 percent of likely voters approve of Trump's job performance on May 1. Earlier last month, Trump's job approval rating for the same poll stood at 53 percent—the highest in two years.
Here are #Trump's daily job approval numbers for today! https://t.co/mazBCWoIMy @POTUS @realDonaldTrump #BreakingPoll pic.twitter.com/GHkZ41aOQz

— Rasmussen Reports (@Rasmussen_Poll) May 1, 2019
The CNN poll interviewed 1,007 adults between April 25 and 28, by phone and has a margin of error of plus or minus 3.8 percentage points.