President Donald Trump has commuted the sentences of two individuals and granted full pardons to five others who had already served sentences for non-violent crimes, the White House announced on July 29.
The White House announced that Trump has commuted the prison sentences of Ted Suhl, an Arkansas man who was convicted for partaking in a bribery scheme related to Medicaid payments, and Ronen Nahmani, who was convicted for selling synthetic cannabinoids. The men's sentence commutations were strongly encouraged by leaders and prominent figures in the men's home states and from across the political spectrum.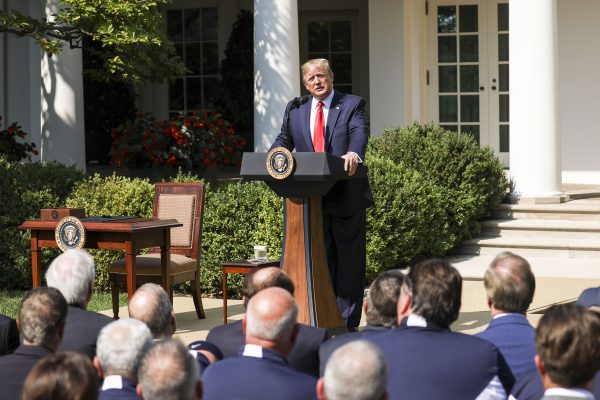 Moreover, Trump had also issued full pardons for five individuals who had already completed sentences for crimes ranging from fraud to drug-related crimes.
"After a careful review of the files of each of these individuals, President Trump has concluded that each are entirely deserving of Executive Clemency," the statement said. "Through these full and unconditional pardons, the Federal rights of these men, including the right to vote and the right to bear arms, have been fully restored."
"Today, they are once again full and equal citizens under the law," it added.
The White House added that most of the men who received pardons are active in the community and are known for having good character.
Among those who were pardon was John Richard Bubala, who pleaded guilty to improper use of Federal Government property in 1990. Bubala had transferred automotive equipment to the town of Milltown, Indiana, for its maintenance use.
Roy Wayne McKeever, who served one year in prison and one year of supervised release for transporting marijuana from Mexico to Oklahoma in 1989, was also on the list to be pardoned.
Trump also granted clemency to Rodney Takumi, who was working at an illegal gambling parlor when he was arrested during a law enforcement raid in 1987. He was sentenced to two years of probation and fined $250.
Similarly, Michael Tedesco, who was convicted of drug trafficking and fraud in 1990, also received a pardon. Tedesco was first pardoned by President Barack Obama in 2017 but his fraud conviction was not included in the pardon due to a clerical error. Trump's pardon corrects the error.
Chalmer Lee Williams, who was sentenced to four months in prison and three years of supervised release for theft and sale of weapons, was also granted clemency. Williams' supervise release ended a year early and his voting rights reinstated due to his "impeccable behavior while serving his sentence."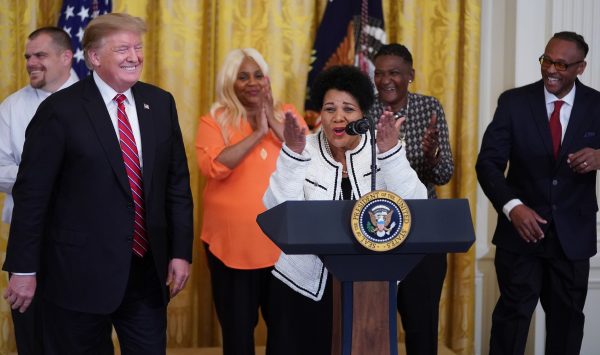 Since taking office, Trump has issued pardons or sentence commutations to 21 individuals including 63-year-old Alice Marie Johnson. Trump commuted the life sentence of Johnson last year, who was imprisoned for drug conspiracy in 1997. Her release from prison garnered extensive media attention after TV personality Kim Kardashian West met with Trump to ask for clemency.