President Donald Trump cheerfully embraced the American flag as he came on stage to "God Bless the USA" playing in the background at the 2019 Conservative Political Action Conference (CPAC).
Grinning widely, Trump hugged the flag for more than five seconds before taking a lap around the stage, acknowledging the crowd, and launching into one of his longest speeches to date on Saturday, March 2.
President Donald Trump walks onto the stage and hugs the American flag at CPAC as Matt Schlapp introduces him

Posted by The Epoch Times on Saturday, 2 March 2019
The president was introduced by American Conservative Union (ACU) chairman Matt Schlapp, who praised Trump for committing to speak at the conference fresh off his summit with North Korean leader Kim Jong Un.
Schlapp also praised the Trump administration's accomplishments to date, saying that it's all been possible because Trump has not acted like a typical politician.
In Vietnam, the President and Kim had been unable to reach a deal regarding denuclearization due to differences over the timing and degree of sanctions relief.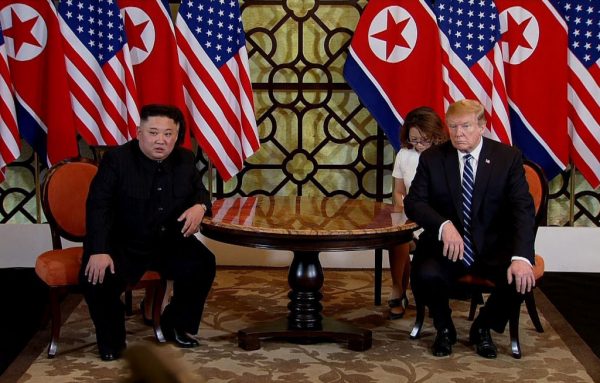 North Korea offered to dismantle the Yongbyon nuclear reactor, but requested that sanctions be lifted first. Trump, however, said that dismantling Yongbyon alone was not enough, as the United States is aware that North Korea has "plenty" of other sites.
Trump told the audience at CPAC he believes he made the right decision by leaving the summit without a deal.
"I just returned from Vietnam where I had very productive meetings with Kim Jong Un," he said. "I had to walk, because every once in a while you have to walk. The deal wasn't a deal that was acceptable to me."
North Korea has about 20 undeclared ballistic missile sites, according to a recent study by Beyond Parallel, a project sponsored by the Center for Strategic and International Studies, a Washington-based think tank.
Trump said earlier in the week that both sides will now continue to work together.
"I'd much rather do it right than do it fast," the president said. "We're in a position to do something very special." He has not specified any date for his next summit with the Korean leader.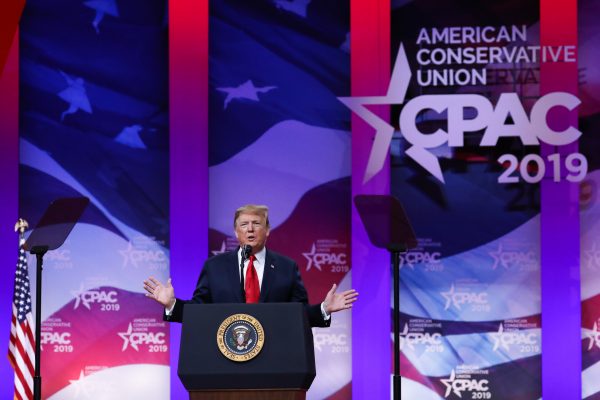 White House press secretary Sarah Huckabee Sanders said in a statement on Feb. 28, "The two leaders discussed various ways to advance denuclearization and economic driven concepts. No agreement was reached at this time, but their respective teams look forward to meeting in the future."
During his speech, Trump also announced that he will soon sign an executive order protecting free speech on college campuses.
He had invited Hayden Williams—the conservative activist who was assaulted last month at the University of California in Berkeley—to join him on the stage.
Trump speaks on Hayden Williams

"Ladies and gentlemen, he took a hard punch in the face for all of us." Donald J. Trump said about conservative activist, Hayden Williams, who got attacked on Berkeley campus

Posted by The Epoch Times on Saturday, 2 March 2019
"I will be very soon signing an executive order requiring colleges and universities to support free speech if they want federal research funds," he announced to enthusiastic applause.
"If they want our dollars, and we give it to them by the billions, they've got to allow people like Hayden and many other great young people and old people to speak. Free speech," said Trump. "And if they don't it will be very costly."
Trump also touched on various other topics, from Robert Mueller's investigation to America's recent economic successes, the border wall situation, and trade negotiations with China.
Epoch Times reporters Charlotte Cuthbertson and Allen Zhong contributed to this report