President Donald Trump does not need to be tested for the Wuhan coronavirus, the president's physician said.
The new virus, which started in China last year, has spread across the world, including the United States. Infections in the country topped 1,600 cases on Friday, with all but three states reporting confirmed patients.
Trump hosted a delegation from Brazil at his Mar-a-Lago resort in Florida on March 7 and March 8. Fabio Wajngarten, press secretary to Brazil's President Jair Bolsonaro, later tested positive for COVID-19, the disease the new virus causes.
Trump "briefly came in contact" with Wajngarten, his physician Sean Conley wrote in a letter to White House press secretary Stephanie Grisham. He spent more time with another dinner guest, who tested positive on Friday, but "all interactions occurred before any symptom onset," according to Conley.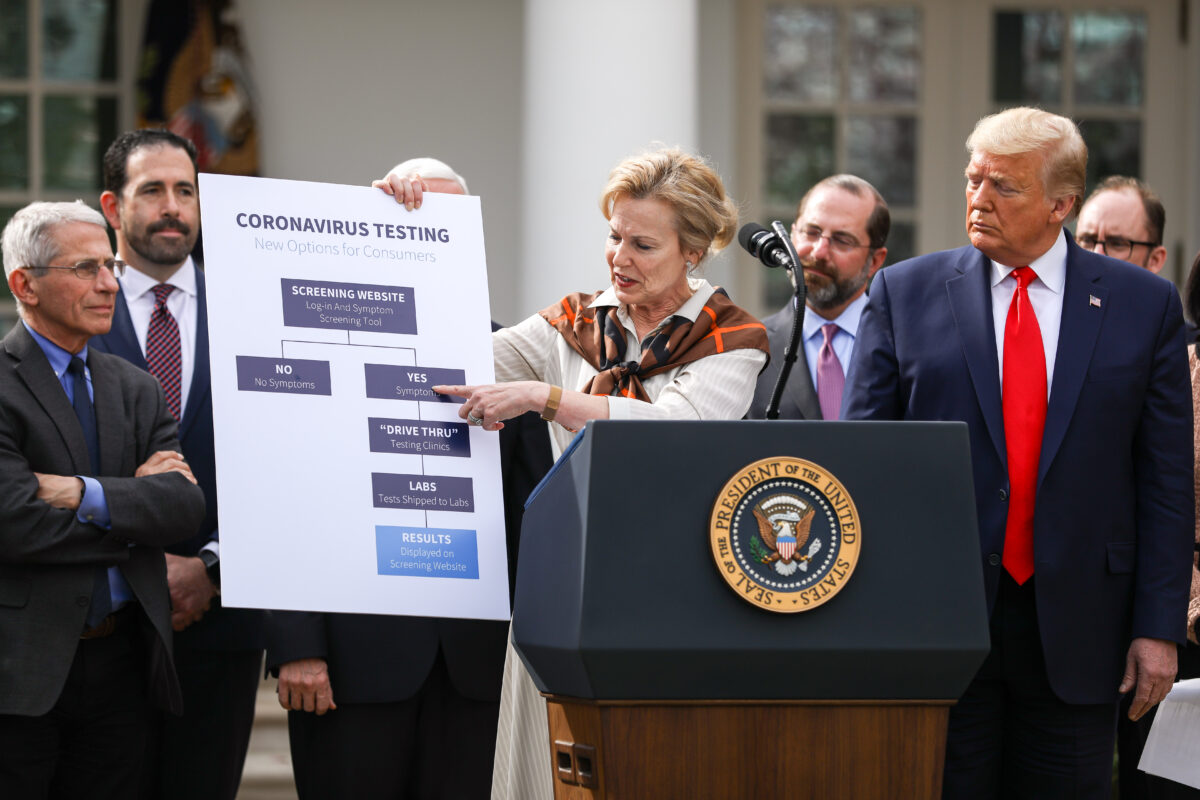 Both interactions are categorized as low risk for transmission as per guidelines set by the Centers for Disease Control and Prevention, the physician said.
Trump should not isolate himself at home at this time and, because he hasn't shown any symptoms, should not be tested for COVID-19, Conley said. "I will continue to closely monitor and care for the president, and will update you as more information becomes available," he added.
Wajngarten was diagnosed earlier in the week; a donor who was at Mar-a-Lago and another person in Brazil's delegation both tested positive for the virus. Conley reference to a second guest was regarding Nester Forster, Brazil's charge d'affairs. Forster, who was at the Saturday dinner with Trump, tested positive, Brazil's U.S. Embassy said late Friday.
"Forster will extend his self-quarantine, which he had already placed himself into as a precautionary measure, for another two weeks," it said in a statement.
Conley's decision came after Trump, who declared a national emergency on Friday over the virus, said that he was showing no symptoms, and emphasized that Bolsonaro tested negative for COVID-19.
Asked about not undergoing a test himself, Trump told reporters, "I didn't say I wasn't going to be tested." Pressed further, Trump said that he will "most likely" be tested. "Not for that reason, but because I think I will do it anyway," he said.
Trump told reporters that he would do it "fairly soon," adding that "we're working on that, we're working out a schedule."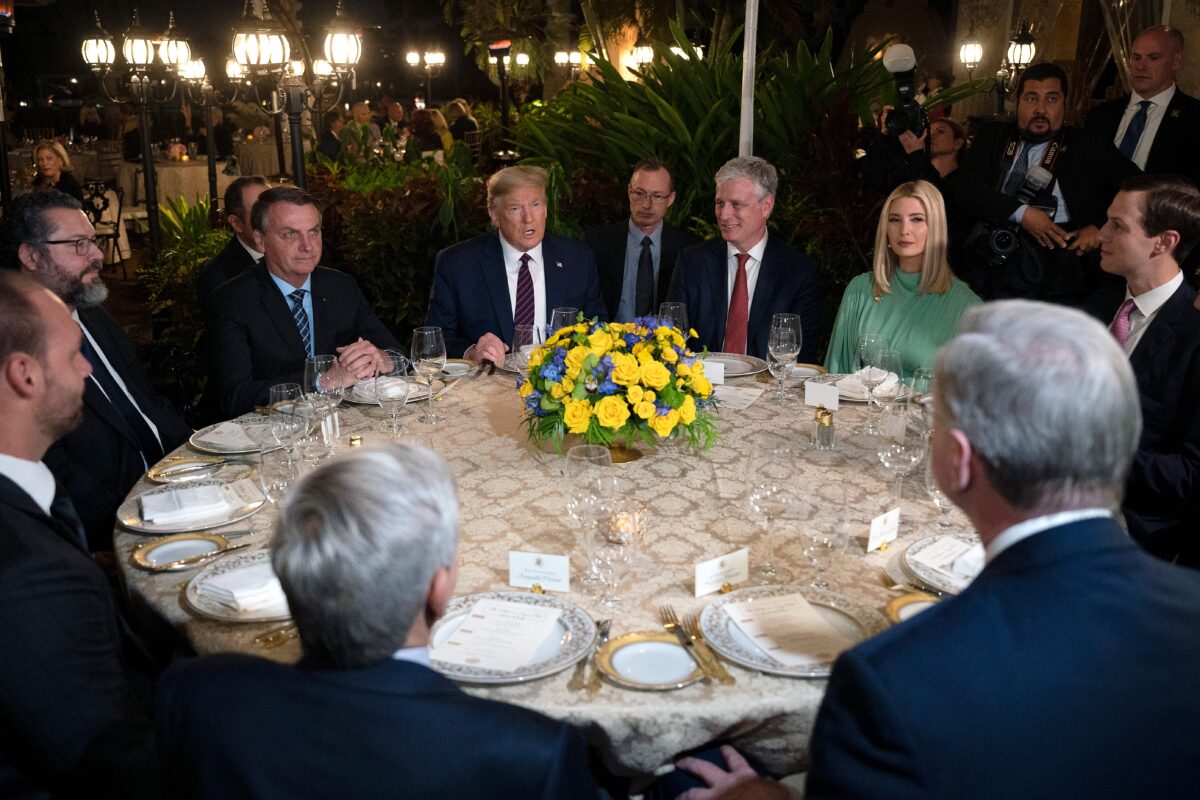 Grisham said in a statement earlier in the week after Wajngarten tested positive: "Both the president and vice president had almost no interactions with the individual who tested positive and do not require being tested at this time."
"To reiterate CDC guidelines, there is currently no indication to test patients without symptoms, and only people with prolonged close exposure to confirmed positive cases should self-quarantine," she said.
A slew of officials who met with Brazil's delegation went into quarantine over their interactions, including Sens. Rick Scott (R-Fla.) and Lindsey Graham (R-S.C.), Miami-Dade Mayor Carlos Gimenez, and Miami Mayor Francis Suarez.
Suarez tested positive for COVID-19, he told constituents on Friday.
Jack Phillips contributed to this report.