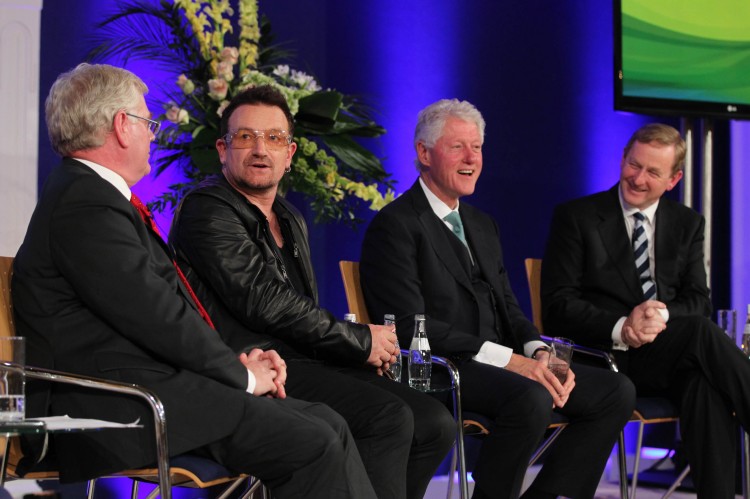 DUBLIN – Foreign investment in Ireland is seen as one of the key areas that may aid the country's economic recovery. 
With this in mind, Taoiseach (Prime Minister), Mr Enda Kenny, will be attending an "Invest in Ireland" forum in New York this Thursday, February 9th.
The purpose of the event is to engage with key business and economic leaders, to highlight the investment opportunities that Ireland has to offer.
President Bill Clinton will host the discussion in New York. He agreed to get involved in this initiative to help attract more foreign investment in Ireland after he attended the Global Irish Economic Forum in Dublin last October.
During the Economic Forum in Dublin, President Clinton pointed out that at that time US companies had approximately two trillion dollars in cash reserves. He believed that these companies should be targeted for investment purposes.
Mr Enda Kenny will be joined in Manhattan by Tánaiste(Deputy Prime Minister), Mr Eamon Gilmore and Minister for Jobs, Enterprise and Innovation, Mr Richard Bruton. According to a statement on the Irish government website "an influential group of global business and economic leaders," will also attend the event and discussions will be moderated by the Governor of Maryland, Martin O'Malley.
The Taoiseach will address the forum on the progress Ireland is making in dealing with the economic challenges the country is facing. The Tánaiste will brief the forum on the progress that has been made since the Global Irish Economic Forum was held in Dublin last year, after which Margaret Brennan of Bloomberg Television will moderate a discussion on matters of key economic importance to Ireland.