Gentle Start to Premier Hockey Season in Hong Kong
Hockey—Premier League
September 11, 2013 11:27 am Last Updated: September 11, 2013 11:32 am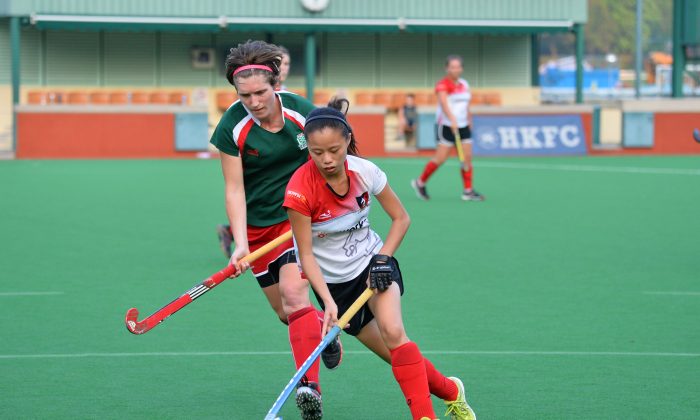 The Hong Kong Hockey Association Premier hockey 2013-14 season starts this coming weekend Saturday Sept 14 (women) and Sunday Sept 15 (men).
Men
In the men's competition two more teams, KNS and SSSC-B, have been added to the Premier Division, increasing the number from 10 to 12. In the first set of fixtures none of last year's top teams play each other and HKFC-A runners up last year have what would seem to be easy entry to the season with a match against their -B side.
There has been some movement of players between clubs since last year and all teams have been trying to strengthen their squads, so it will be interesting to see how they all perform on the opening weekend.
Ahmed Ewis, Khalsa's goal scoring specialist who was top scorer in the Men's Premier Division last year spoke with the Epoch Times about the coming season.
"The season this year will be really tough," said Ewis.
"The top teams should be Punjab and Khalsa. In Khalsa we now have the second top scorer of the season from Pakistan Club [Ishtiaq Ahmed] and I think we will get two new players from India, but I am not sure yet," Ewis confided.
"It will be a good season for the top teams like Khalsa, Punjab and Club-A, but it will be very difficult for the other teams who will lose a lot.
"Club-A in my opinion are still the best team in Hong Kong, as they play real passing hockey in the European style.
"Many of the teams in Hong Kong play in the Indian style, which I don't really like," Ewis added.
The Punjab conveyor, Amargeet Singh told the Epoch Times that they have three new players this year, one from India and two from Pakistan. Punjab did brilliantly to finish equal second in their first year in the premier league last season, and they will be trying hard for the top spot this year.
Simon Chapman coach of HKFC told the Epoch Times that they have several new players for the new season including an Australian from Victoria and two young German players. Club has also picked up a Dutch player, who was already in Hong Kong, and an ex-Valley player, who has just returned to Hong Kong.
The most interesting matches in this first week of fixtures are: Valley-A vs Punjab-A; Shaheen-A vs Pak-A; new club KNS-A vs SSSC-A; and of course Khalsa-A vs KCC-A.
Women

The women's Divisions all had 11 a-side tournaments last weekend Saturday Sept 7, but the Premier season proper starts this weekend with just two matches taking place on Saturday Sept 14.
This year there are seven teams in the Premier Division, with the Dutch Club, winners of Division-1 last year, moving up to Premier Division to join last year's six teams.
The matches scheduled for this coming Saturday are Dutch against KCC-A and HKFC-B against Valley-A, last years champions.
In the Premier Division 11 a-side tournament the teams played 12-minute matches. HKFC-A struggled to get past the Dutch club to gain a place in the Semi-finals and were then beaten by Valley (1-0).
The HKFC-B side did well to reach the Semi-final stage, but were also knocked out, this time by KCC-A.
The Final between KCC-A and Valley-A was decided on penalty shootout after finishing at 0-0 with KCC coming out on top by 3 goals to 1.
FIH player eligibility
Changes in Federation of International Hockey (FIH) player eligibility rules for 2013-14 require all players to be nationals of their country and holders of a valid Passport of that country.
This more stringent ruling is putting greater emphasis on the need to develop Hong Kong players holding Hong Kong Passports. This is a hard rule for Hong Kong as even if a person is born in Hong Kong, if he or she does not have Chinese blood it is very difficult to obtain a Hong Kong Passport. So, a number of key players that have represented Hong Kong in FIH competitions in the past will no longer be able to do so. This is a big setback for the Hong Kong team.
The result of this is that the best local Chinese talent is now being spread around the clubs to give them a better chance to gain top level experience. This of course means that some players who played Premier Division hockey in previous years have had to drop down a division in favour of these local players.
This is particularly so in the women's games where this action may, at least in the short-term, reduce the level of play.