A suspected drunken driver careened into a pregnant woman's car as she got out, forcing her to give birth after she was rushed to a California hospital, where the family said she and her newborn son are fighting for their lives.
Ciara Villegas, six months pregnant, was sent flying by the Chevy Impala she was standing next to, when it was struck by a jeep on April 8, according to the California Highway Patrol, reported CBS.
According to the family, she was still getting out of her car when it was hit.
The driver of the jeep was detained at the scene by witnesses and later identified as Ronny Ward.
Ward was arrested and jailed on charges of driving with a suspended license and DUI causing injury or death, according to jail records.
One eyewitness said that had been performing donuts before he lost control and hit Villegas outside a liquor store on M Street.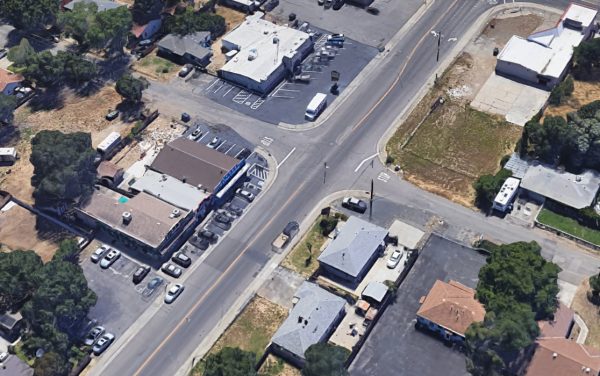 Villegas, 31, was rushed to hospital, where she gave birth to her premature son, Ricky.
According to an online crowdfunding campaign for the mother and premature baby, they are both in "critical condition."
Relatives told KCRA that she was picking up milk for her little sister when the crash happened.
"The car came from behind her and hit the car and hit her," sister Natalie Strianese said. "I saw her and I just started crying."
"I ran outside and I saw her laying on the ground," Linda Thompson, who lives by the crash scene, told KCRA. "She was trying to get up and I was trying to calm her down and keep her on the ground. She had a big laceration on her arm. I had somebody give me their shirt to put on her arm."
#UPDATE: Family members have confirmed 31-year-old Ciara Villegas was six months pregnant when she was struck by a suspected DUI driver in Rio Linda last night.Villegas sustained major injuries.

Posted by CBS13 CBS Sacramento on Tuesday, April 9, 2019
"I was standing right here and then I heard a loud noise," Hamid Mohammadi who works at Archway Market, told Fox News. "When I heard the noise everybody looked to the outside. Everybody running, everybody outside, and saw the lady on the ground."
One witness told Fox News he rushed over to the scene and stopped Ward from leaving.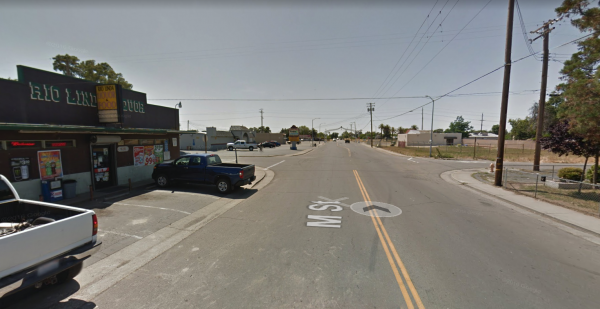 "He was doing donuts and he hit a car. And then he knocked her all way to the corner and then ran over a telephone pole," he said.

"He was drunk," said the witness, who did not wish to give his name, according to Fox. "'Cause I went over to his truck and there was all kinds of beer cans in it and he couldn't stand up."
According to the local media outlet RioLindaOnline, Ward was dragged out of his jeep and "pummelled" on the street by one of Villegas's relatives.
Villegas was taken to intensive care, according to the news outlet, with severe facial injuries and internal bleeding. Her liver was described as "shredded," according to the news outlet.
A GoFundMe page was set up by a family friend, Justin Rich.
"She was 6 months pregnant and looking forward to the amazing future that was to come," said a statement on the funding site. "Unfortunately this tragic senseless accident has changed everything. Ciara and her beautiful baby boy Ricky are now in the fight for their lives."
"If little Ricky is anything like his mom, which I'm sure he is, he's going to be stubborn" Rich told KCRA. "He's not going to give up. They're both going to fight."