Maria, a Dachshund, was apparently mistreated and neglected by her owners.
According to a YouTube video, Friends Of Emma Medical Rescue, she was left paralyzed, infested with fleas, and anemic.
The vets said that she had been paralyzed for several months at the very least, according to the video.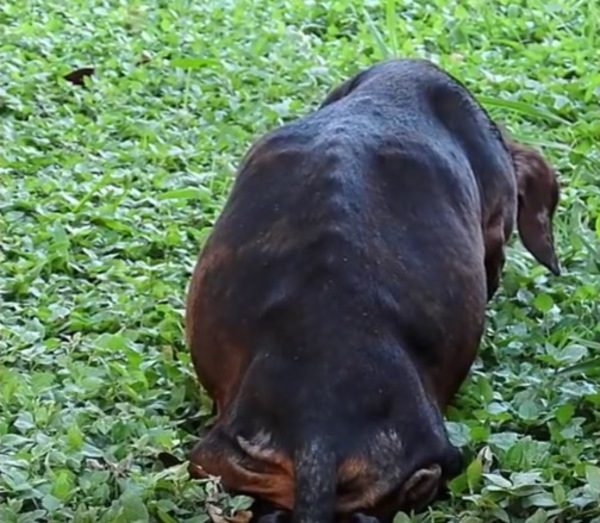 When the dog was taken to an animal hospital, a vet found that she was pregnant with seven puppies.
Since Maria was paralyzed, the vets had to deliver her via C-section. The channel noted that her puppies were all born healthy.
Apparently, the owners dumped Maria after they realized she needed "a $3,000 C-section to deliver her puppies," said the rescue channel.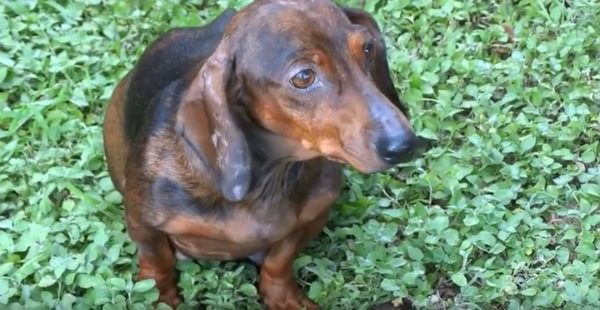 Commenters praised the vets for acting swiftly.
"Adopt, just adopt damn it! don't shop. Thank you," said one woman.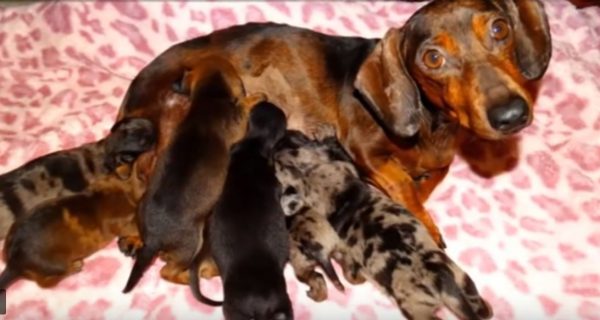 One person said, "So happy for cute Maria. Her and her pups are adorable. Shame on the people who abandoned her."
"You are what we need more of in our communities and society as a whole. I hope the ones who dumped her suffer greatly," a third wrote.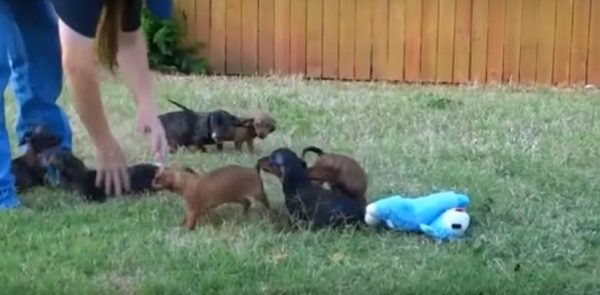 In an update, the puppies were ultimately adopted.
Officer Seen Sitting With Dogs
Debbie Davis was commuting on Highway 71 in Kansas City when she saw an officer sitting on the side of the road that caught her attention.
Drivers noticed the police motorcycle sitting on the side of the highway. When she looked to her left, she saw an officer in the grass with two dogs.
According to Fox4, the officer, who was not identified, is now being hailed a hero for saving the dogs. They were separated from their owners.
"As I pull up, it's a motorcycle cop sitting in the cold grass with two stray — or what appears to be stray dogs, just sitting there petting them," Davis said.
The dogs had apparently escaped their home in Kansas City, and the officer waited with them until Humane Social workers could arrive on the scene, according to the Fox affiliate report.
"It's over and above for anyone," Davis said. "It's cold. Most people wouldn't look twice at some dogs running around."