A Minnesota woman is being charged with manslaughter for fatally shooting her boyfriend in an apparent YouTube stunt video-gone-wrong, officials said.
Monalisa Perez, 19, was arrested Monday night after shooting and killing boyfriend Pedro Ruiz, 22, as they were recording a YouTube stunt, BuzzFeed News reported, citing a complaint. She could face 10 years in prison, a $20,000 fine, or both.
Perez, who is pregnant, shot at a book that Ruiz was holding against his chest while outside their home. Sheriff Jeremy Thornton said Wednesday said she'll remain in jail and will be connected by video to a Norman County court proceeding on Wednesday afternoon, according to the Minnesota Star-Tribune.
In the clip, Ruiz and Perez, who fired a .50 caliber Desert Eagle pistol at him, wanted to see if the bullet would go through the book he was holding—a hardcover encyclopedia according to County Attorney James Brue—the complaint says.
There are "multiple videos" of the shooting, Brue said.
"We called him our little daredevil," said Lisa Primeau, who is the aunt of Ruiz, adding that she "pretty much raised" him after his mother died when he was 9.
Ruiz, she said, was always chasing an adrenaline rush and put "a dangerous twist on everything he did," including "jumping into the swimming pool from the top of the house, no hesitation. He was a crazy driver with go-carts," she told the Star-Tribune.
Ruiz, meanwhile, "had plenty of guns. He liked guns," Primeau said.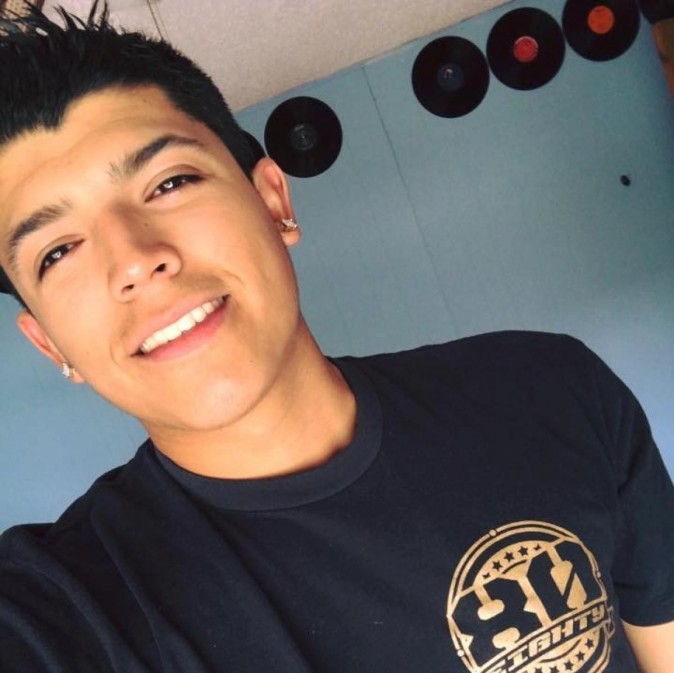 "He had told me about that idea," the aunt added, "and I said, 'Don't do it. Don't do it. Why are you going to use a gun? Why?' "
She quoted him as telling her, "'Because we want more viewers. We want to get famous.'"
Another aunt, Claudia Ruiz, said it was a stunt gone awry.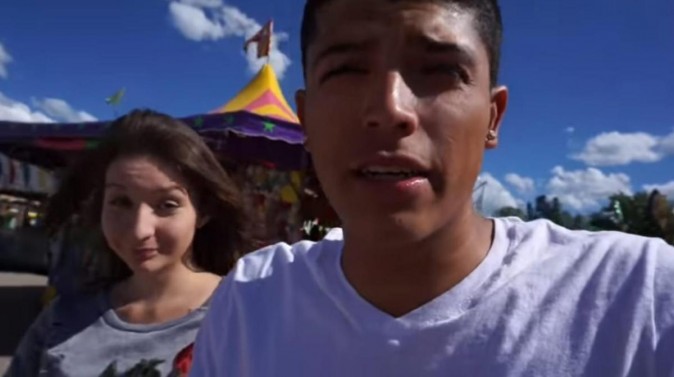 "They were in love. It was just a prank gone wrong," she was quoted by the Twin Cities Pioneer Press as saying. "I wish they wouldn't have done it. I wish he would've just done another prank. He was so young. He had so much going for himself."
Perez has a channel that shows clips that she and Ruiz made together. It includes one, titled, "DOING SCARY STUNTS AT THE FAIR | PART 1" and another, called "WORLDS HOTTEST PEPPER PRANK!! GONE MAJORLY GONE!!"