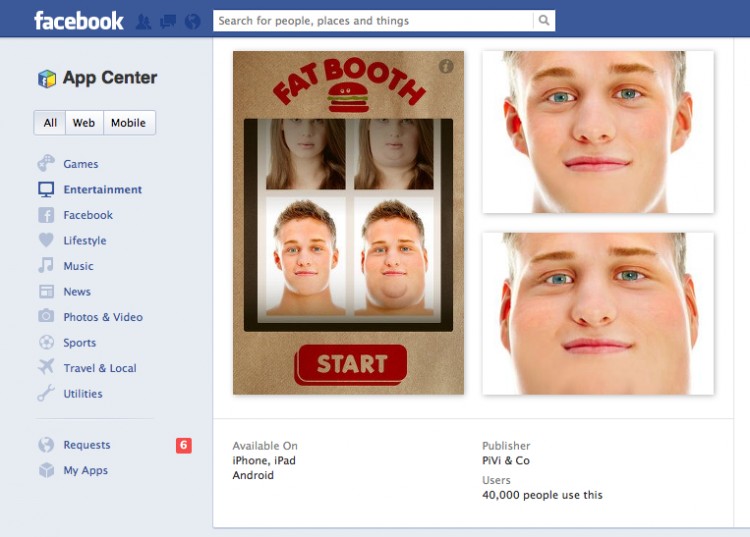 LinkedIn Corp., the main professional networking website, went public in May, setting the stage for other social networks, including Facebook, Zynga, Groupon, Kyak, and Zillow, to follow suit in the foreseeable future.
If LinkedIn's initial public offering (IPO) reaching unexpected heights is a predictor, Facebook, which according to comScore Inc. is the largest U.S. social networking site, would probably make a bigger splash when it goes public, as rumored, sometime in 2012.
An IPO is the first sale of stock by a company to the public on a major stock exchange. Going public is generally done for different reasons, including desiring to grow, paying off debt, and selling a portion of ownership.
LinkedIn, after announcing an initial share price of $32 to $35, was blindsided with Wall Street going viral, starting bids at $83 and closing at $94.25, with the share price jumping to over $100 during the day.
Experts suggest that just as it happened with LinkedIn's IPO, Facebook's first public offering will be a "hot" IPO.
"When an IPO is 'hot,' appealing to many investors, the demand for the securities far exceeds the supply of shares. The excess demand can only be satisfied once trading in the IPO shares begins. It is unclear how 'hot' the offering will be until close to the time when the shares start trading," according to an entry on the U.S. Securities and Exchange Commission (SEC) website.
Reality set in and LinkedIn's stock is on a downslide, with a $67.81 closing share price on June 21, sliding down by 28.05 percent since the first closing in May, according to Yahoo Finance Historical Prices.
"Studies have shown that many IPOs tend to trade below their offering price one year after going public. Investors might be better to focus on buying stocks that were IPOs a year earlier," according to the moneypowercenter (MPC) website.
MPC used Coca-Cola Co. as a quite effective example to make its point, "Coca Cola went public in 1919 at $40 and was trading at $19 a year later. That is quite a difference."
Rumors Abound About Facebook Going Public
The rumors about Facebook setting the stage for an IPO started when it verified that it had raised $1.5 billion, which is a predictor for a $50 billion valuation of the company.
A fund managed by the Goldman Sachs Group Inc., Goldman itself, and Digital Sky Technologies invested $500 million in Facebook in December 2010. Goldman was willing to go to $1 billion, but Facebook was not interested.
Experts believe that this is another indication of Facebook going public, suggested to occur by April 30, 2012, as most likely it will have over 500 shareholders by then. Even if Facebook opts against going public, it will have to report to the SEC.
A company has to publicly release financial information when it has more than 500 shareholders or more than $10 million in assets, irrespective of whether it goes public or not.
"Even before the investment from Goldman Sachs, Facebook had expected to pass 500 shareholders at some point in 2011, and therefore expects to start filing public financial reports no later than April 30, 2012," according to a January Facebook press release.
Numbers Speak for Themselves
"Facebook's share of US online display ad revenues will grow to 17.7 percent in 2011, up from a 12.2 percent share last year," according to a posting on the eMarketer Digital Intelligence website.
Facebook's share of advertising net revenue grew from 7 percent of total net revenues in 2009 to 12.2 percent in 2010 and is predicted to reach 19.4 percent by year-end 2012. Net revenue is the final revenue after all costs are deducted.
The top five website net revenue earners are Facebook, Yahoo, Google, Microsoft, and AOL, taking in 52.9 percent of the total U.S. advertisement net earnings. Yahoo, in second place after Facebook, with 14.4 percent of its net earnings in 2010 coming from advertisements, is on a downslide from its 15.8 percent net earnings in 2009. The forecast for Yahoo shows a decrease to 12.3 percent of its net earnings from online advertisements by 2012 year-end.
The only other one that expects net earnings from advertisements to increase is Google, as its net earnings jumped from 4.5 percent in 2009 to 8.6 percent in 2010, and predictions are that the net earnings will increase to 12.3 percent by year-end 2012.
Facebook has over 500 million online users and 1 out of every 13 people worldwide uses Facebook, according to the Digital Buzz Blog website. It's amazing to read that all Facebook users occupy 700 billion minutes a month on that social networking website.
Daily, 20 million people opt into Facebook worldwide, using 2 million websites. Almost 30 percent of the users access Facebook through mobile phones.
The Israelis are spending 10.7 hours a month on Facebook and are number one worldwide, followed by Russia with 10.3 hours, Argentina (8.4 hours), Philippines (7.9 hours), and Turkey (7.8 hours). The United States is in 10th place with its people spending 5.2 hours monthly on Facebook, according to the comScore Inc. website.
Coca-Cola Israel used Facebook for an innovative approach to plastic bottle recycling, according to Digital Buzz, increasing Facebook use by more than 10,000 new users. The reward was being crowned "Recycling King."
Another fad, or what Facebook enemies call a stunt, is an application that allows Facebook fans to hide their addiction to Facebook when in the office. Diesel S.p.A., an Italian design company, offers Excellbook, a downloadable application from "Be Stupid at Work," which "transforms Facebook into a clever and undetectable spreadsheet," according to a Huffingtonpost article.

Next…A Word From Academia