News Analysis
PRAGUE—The Prague City Council on Oct. 7 decided to terminate its partnership agreement with Beijing in protest against a provision related to the Chinese regime's "One China" policy.
This latest move comes on the heels of conflict over Taiwan, the collapse of cultural initiatives, the condemnation of human rights abuses in China, a warning about the Chinese tech company Huawei, and the failure of promised Chinese investment.
Since January, the city's lawmakers have repeatedly asked Beijing to remove Article 3 from the agreement, which would have required Prague to commit to affirming that Taiwan is a part of China. Beijing refused to remove the article.
Following the Oct. 7 meeting, council member Hana Kordova Marvanova stated at a press conference that she "does not want Prague to show support for the authoritarian regime that exists in China."
The request to remove Article 3 was made to voice opposition to human rights violations in China, Marvanova said. Other council members share the same view.
"If Beijing is not interested in a partnership agreement without political engagement, its termination by the Prague councilors is a logical step," said MP Marketa Pekarova Adamova on her Twitter account on Oct. 7. "Moreover, the agreement was not beneficial for Prague."
Prague Mayor Zdenek Hrib also opposes Article 3.
"There is no cooperation with Beijing that would benefit Prague in some way, so I dare to say that we would survive the termination of the Agreement with Beijing," Hrib said in an interview with DvTv in January 2019. "It is a partnership between two cities, and in this contract, such a condition [One China Policy] has nothing to do with it. We want to have an apolitical partnership based on cultural exchange with Beijing."
The partnership agreement was signed in 2016 by Beijing's former mayor, Wang Anshun, and Prague's former mayor, Adriana Krnacova, with the goal of promoting a strategic partnership that "mutually benefits" both cities, mainly through cultural and economic exchanges.
When the agreement was signed, Beijing promised to lease a panda to Prague Zoo. But that didn't happen.
"I think the agreement should not be subject to China's comments on China's internal policy. Human rights are more than a panda in the zoo," Prague City Council member Jan Cizinsky said.
Relations between the Czech Republic and China began to sour prior to the termination of the partnership agreement.
Prague Mayor Defies Beijing, Supports Taiwan
During a visit to Taiwan on March 29, Hrib told local media that he was being pressured by the Chinese regime to cancel a meeting with the Taiwan envoy in Prague, which it considered "unacceptable."
Hrib told Czech Radio that Czech officials are definitely under no obligation to submit to such pressure from the Chinese regime:
"I did not do this earlier in the year when the Chinese ambassador tried to raise the same issue at my New Year's meeting with the diplomatic corps, and I will not do it next time either. The politicians of the Czech Republic do not need to obsequiously nod to the wishes of the Chinese ambassador. We are a sovereign state."
Hrib also made a few statements objecting to the human rights situation in mainland China and the abuses in transplant surgery: "At the same time, the issue of human rights is more important to Prague than panda diplomacy. Personally, I totally reject trafficking in human organs."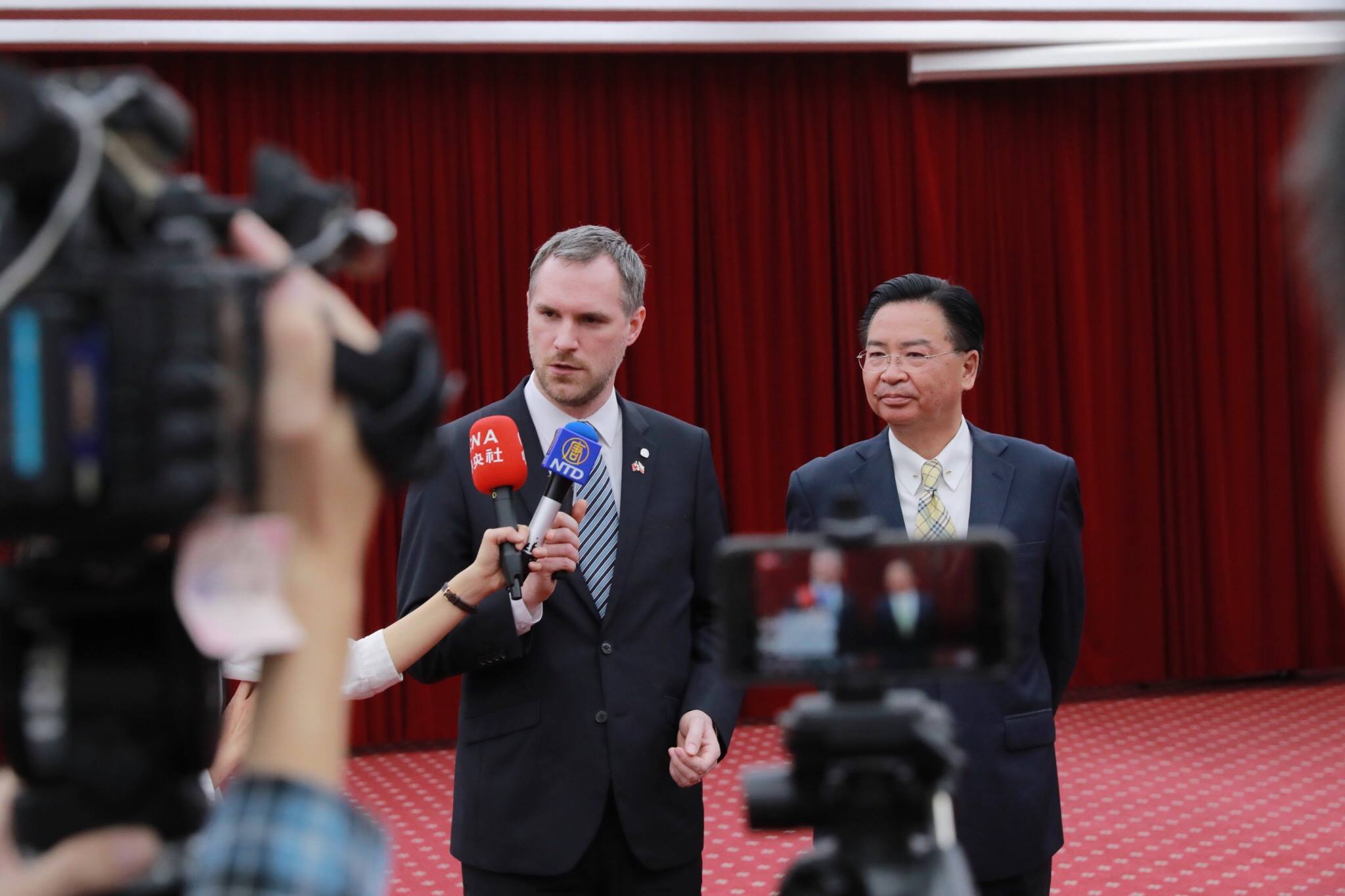 In an interview with NTD on March 29, Hrib spoke about the issue of organ harvesting in China, as discussed by the Czech Senate.
"The role of the Senate in this field is much more important than the city of Prague, but I have to say that for me as a doctor, this practice is absolutely unacceptable," he said. "The violent harvesting of organs is a totally unacceptable topic and the international community's response should be very severe in this respect."
Beijing May Block Czech Orchestra's China Tour
While the Czech Republic's Prague Philharmonia orchestra has planned an autumn tour in China, during which 14 concerts are planned, the event might not happen at all. The Chinese regime is trying to cancel the tour in response to a diplomatic meeting between Hrib and Taiwanese officials—Prague's support of Taiwan is seen as a threat to China's sovereignty.
Prague Philharmonia's chief organizer said the group only will be granted permission to perform in China if the members of the orchestra oppose the Czech capital's favorable stance toward Taiwan.
"The organizer has indicated that we should declare our position as being against the Prague leadership's attitudes towards the People's Republic of China in relation to Taiwan," said Martin Klimpl, head of the Prague Philharmonia, in an interview with Czech Radio on April 29.
He refuses to give into China's demands.
"We have responded to this by saying that if any conditions are imposed on us, we will refuse them," Klimpl said. "We will not make any statements that may be underestimated or even dictated to us."
Czech Culture Minister: No Cultural Exchange
Minister of Culture Lubomir Zaoralek noted the deepening rift between Prague city and Beijing, which has resulted in the cancellation of several cultural events involving Prague ensembles in China. In the sharpest rebuke yet, Zaoralek told the Chinese ambassador there would be no cultural exchange if Beijing were to cancel the events, which include a series of concerts by the Prague Quartet, and the Prague Radio Symphony Orchestra, in addition to the Prague Philharmonic.
Zaoralek, who previously served as foreign minister, told Beijing on Sept. 9 that bilateral cooperation can only be based on mutual respect. The minister said he was shocked by how far China would go to enforce its political views, Czech Radio wrote .
Zaoralek says much has been done to develop Czech–Chinese relations in different areas, including culture. Beijing's move to cancel the cultural events damaged and undermined those efforts, Zaoralek said, adding that he would only talk about cooperation as soon as China stopped causing damage.
Czech Senate Condemns China Rights Abuses
A resolution passed by the Czech Senate on March 20 marked the culmination of four years of hard work by local practitioners of Falun Gong, who collected thousands of signatures on a petition calling for an end to the genocide committed by the regime against their Chinese counterparts.
The resolution calls on the Chinese regime to end its persecution of Falun Gong adherents, Christians, Tibetans, and Uyghurs; to release all prisoners of conscience; and to abide by international human rights conventions.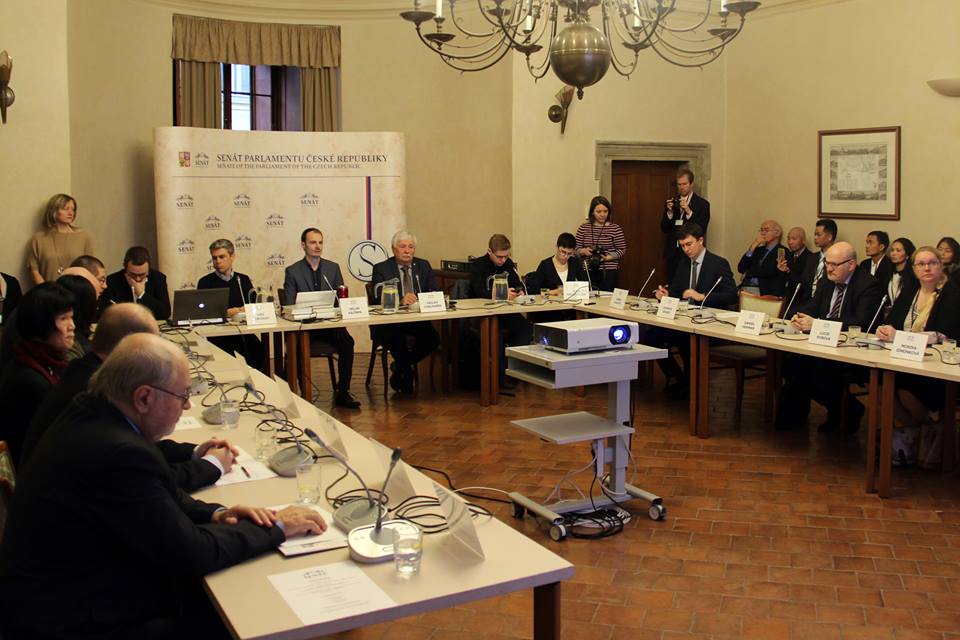 Czech Agency Identified Huawei as Security Threat
When the Czech cyber watchdog identified Huawei as a security threat, the Chinese tech giant threatened to take it to court and initiated an international arbitration for "damaging" the firm's reputation.
In a Feb. 7 letter addressed to the independent governmental body Czech National Office for Cybernetics and Information Security (NUKIB), as well as Czech Prime Minister Andrej Babis, Huawei called for the "cancellation" or "modification" of the warning issued by NUKIB in December 2018, which identified Huawei and its Chinese competitor ZTE as "security threats."
The NUKIB office "seriously damaged the company in the Czech Republic and abroad, and the company has suffered losses for it and its brand has been damaged," Huawei wrote in the letter, according to the Czech newspaper DenikN.
Huawei requested a response to the letter, threatening that if the warning wasn't "canceled" or "modified," the Chinese company would file a lawsuit, a NUKIB spokesman said.
Problems With Chinese Company CEFC
The Czech Republic, which has considerably increased its political and economic cooperation with China since 2014, has been shaken by uncertainty surrounding the Chinese conglomerate CEFC China Energy. While CEFC had promised to invest tens of billions in the country, the company collapsed.
In June 2018, the Czech branch of CEFC failed to repay a loan of 11.5 billion crowns ($522 million) to Czech–Slovak investment group J&T.
CEFC's much-lauded Czech investment came to a swift end after its director, Ye Jianming, was taken away by communist authorities in China for economic crimes. Then the company's assets were liquidated to repay its loans inside China and abroad.
CEFC Europe first bought a 9.9 percent share in J&T for about 5 billion crowns ($226 million) and subsequently executed a loan of 11.5 billion crowns from the same investment group, Czech daily Echo24 reported. As a result, CEFC netted about 7 billion more than they put in.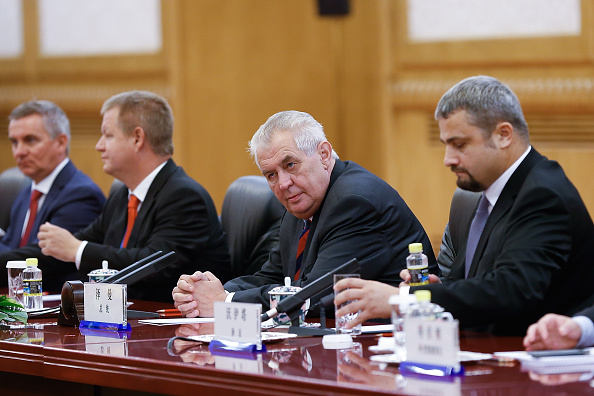 Ye was a close adviser to Czech President Milos Zeman, who had repeatedly declared how much the Czech Republic would benefit from Chinese investment. The resulting balance shows that all the acquisitions made by CEFC in the Czech Republic were financed by a J&T loan. In effect, all of its investments were actually paid for by Czechs and Slovaks.
The Chinese state-owned CITIC Group, which has a 49 percent stake in CEFC, in June 2018 began to negotiate debt repayment with J&T. CITIC promised to pay back all of CEFC Europe's loan to J&T through Rainbow Wisdom, a subsidiary of CITIC.
In return, J&T promised to gradually release CEFC's pledged assets once the debt was repaid.
The Czech Republic's Confederation of Industry stated that China's promised investments haven't yet materialized. Meanwhile, Czech companies continue to face barriers as they try to enter the Chinese market, Hospodarske Noviny reported Oct. 7, citing the association.