A single ticket sold in Wisconsin matched all six numbers in the Wednesday night Powerball drawing to win the third-largest jackpot in U.S. lottery history. Due to strong ticket sales, the jackpot climbed to an estimated $768.4 million at the time of the drawing with a cash option of $477 million.
Powerball said the winning numbers are 16, 20, 37, 44, 62 and the Powerball number is 12.
BREAKING: Winning $768M Powerball ticket, 3rd largest, sold in Wisconsin; numbers drawn: 16, 20, 37, 44, 62, Powerball number: 12.https://t.co/vUebQRU7QS pic.twitter.com/AGO3jKnqTp

— WLOS (@WLOS_13) March 28, 2019
The $768.4 million is the third-largest behind the world record $1.586 billion Powerball jackpot shared by winners in California, Florida and Tennessee in January 2016, and the $1.537 billion Mega Millions jackpot won in South Carolina last October.
"It's going to be a very green spring for our first Powerball jackpot winner of 2019," David Barden, Powerball Product Group chairman and New Mexico Lottery CEO, said in a statement. "A jackpot of this size can make many dreams come true—not just for the winner, but for all Lottery beneficiaries and the lucky state of Wisconsin."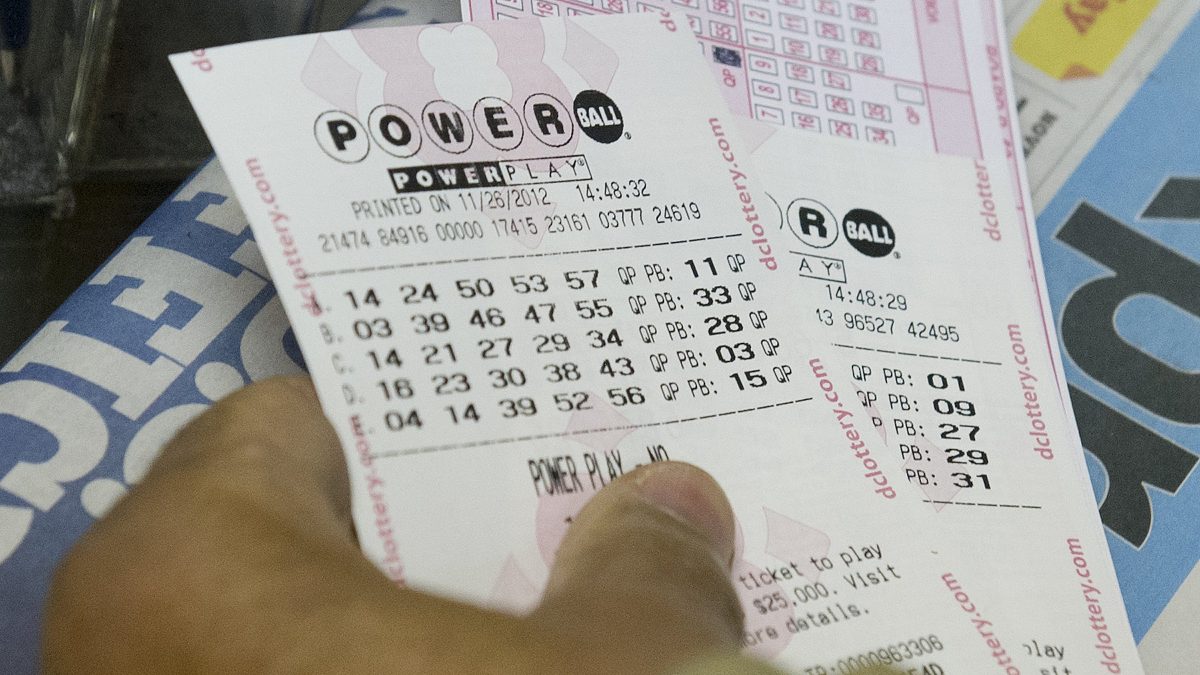 Although the prize has grown steadily since the last jackpot winner on Dec. 26, the odds of matching the five white balls and single Powerball remain one in 292.2 million.
The $768.4 million estimated figure refers to the annuity option, paid over 29 years. Nearly all grand prize winners opt for the cash prize, which for Wednesday's drawing would be an estimated $477 million. Both prize options are before taxes.
Seven tickets matched all five white balls, but missed matching the red Powerball in Wednesday's drawing to win a $1 million prize. Those tickets were sold in Arizona, two in California, Indiana, Missouri, New Jersey and New York. Two other tickets, sold in Kansas and Minnesota, matched all five white balls and doubled the prize to $2 million, because the tickets included the Power Play option for an additional $1.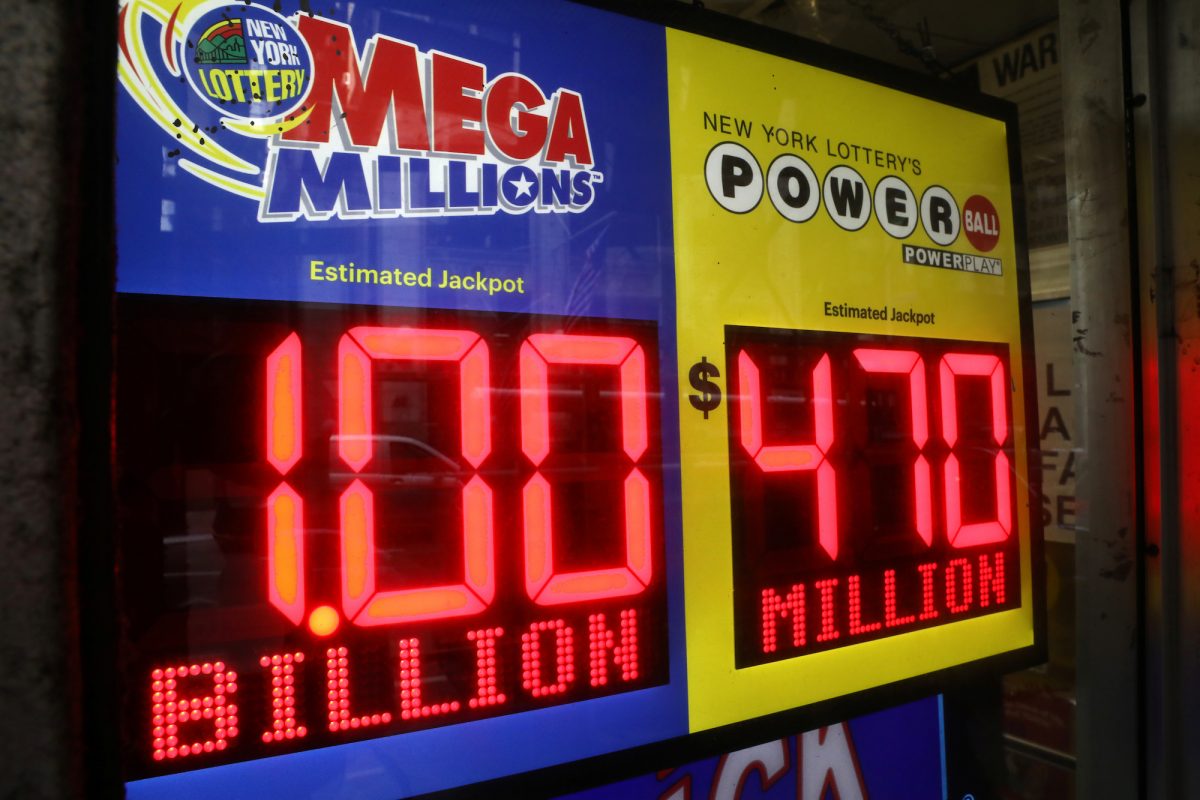 Powerball is played in 44 states, plus Washington, D.C., the U.S Virgin Islands and Puerto Rico.
Overall, about two-thirds of Americans gamble, and in 2018, $72.9 billion was spent on lottery tickets, said pollster Gallup, CBS News reported.
That's about $206 per person each year.
"Our obsession with lotteries, with gambling, is that unicorn feeling of, like, 'maybe it'll be me,'" CBS News business analyst Jill Schlesinger said in the report.
Some people don't play to win, she said.
"They just want to take a moment out of their day to consider how to dream big," Schlesinger said.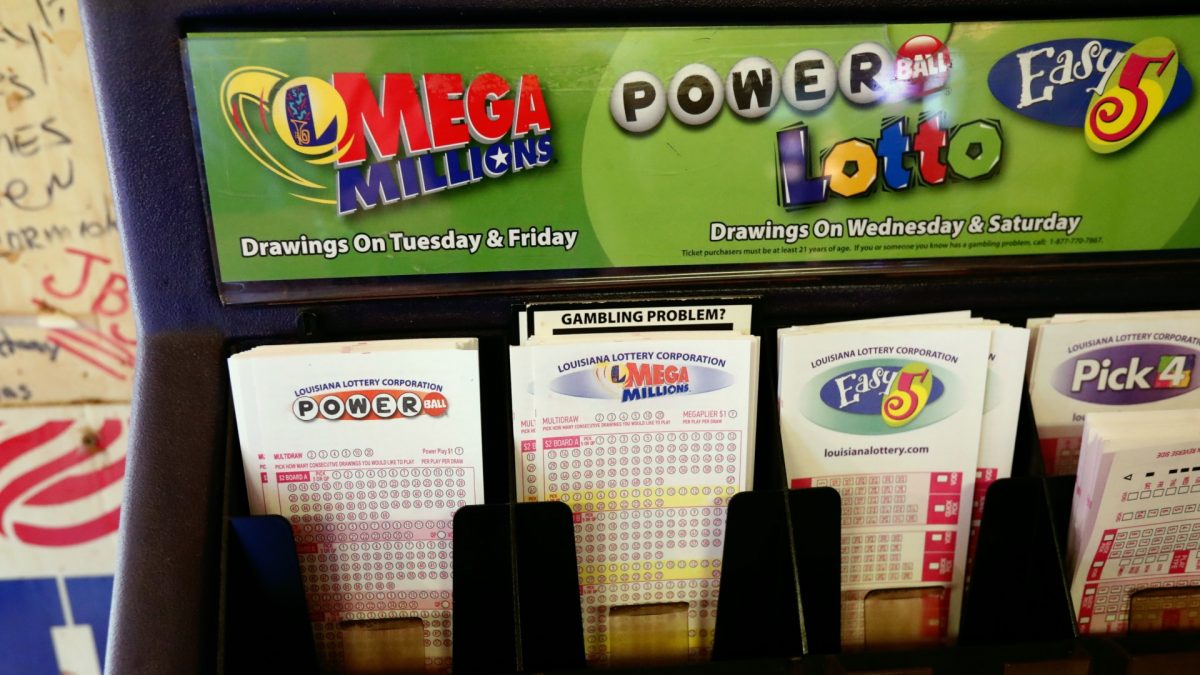 Mega Millions
Earlier this month, an unemployed handyman from New Jersey said he won a $273 million jackpot in the Mega Millions drawing after leaving his lucky ticket in the store.
Michael J. Weirsky, 53, of Alpha, told lottery officials on March 6 that he is the jackpot winner, coming forward to claim the prize.
A Good Samaritan found the tickets and turned them in for this man.
"I was a bum in high school, I was a bum after," he was quoted as saying by the Daily Mail. "Maybe I'll be a beach bum now."
Weirsky's first major purchase was a new Ford Raptor pickup truck, adding that he'll be looking at new homes over the weekend.
The newly minted millionaire said he's also planning to hear from friends and family members for a handout. He said that those who treated him well will find out that he's generous but those who didn't will not get anything, according to the Mail.
The Epoch Times reporter Jack Phillips contributed to this report.