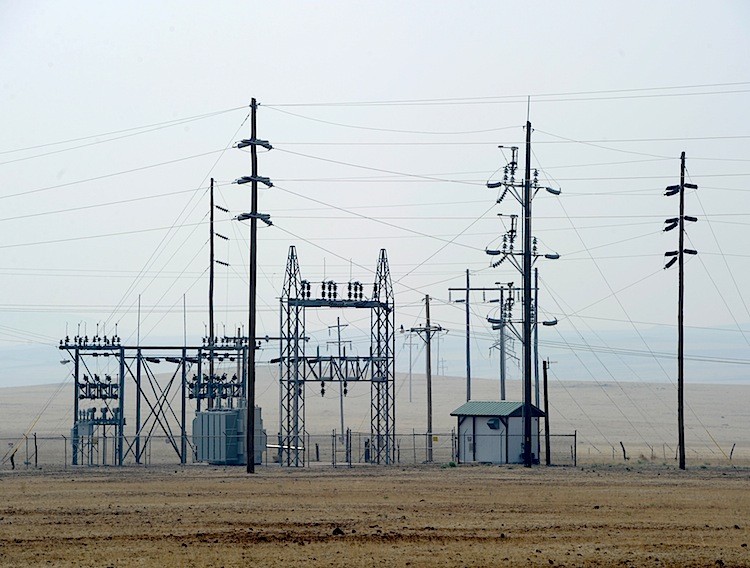 Officials who oversee the U.S. power grid are looking to conduct experiments that might disrupt common household appliances for millions of Americans throughout the country, says an exclusive report on Friday.
The Associated Press is reporting that a yearlong experiment could cause problems with traffic lights, computers, and security systems.
The experiment may also cause digital clocks and other appliances like DVD players and coffeemakers to run up to 20 minutes fast per year.
"A lot of people are going to have things break and they're not going to know why," Demetrios Matsakis, the chief of the time service department at the U.S. Naval Observatory, the agency that looks after time in the government, told AP.
The proposed experiment from the North American Electric Reliability Corp. would allow for more frequency variation without corrections, according to the AP report. The Corp. runs the transmission lines and power plants throughout the U.S.
Matsakis noted that appliances that have their time maintained and updated via electrical currents tied to the power grid may be affected. Appliances whose time is updated via the Internet or other networks will not be affected.
The change revolves around making the grid more reliable but the proposal is still in the initial discussion phase, a spokesperson told AP.
Renewable energy and other non-traditional forms of energy will be fed into the U.S. power grid in the future and such tests will need to be done as they will likely cause more variations in frequency, the spokesperson added. For example, solar power and wind power can leave the grid with changes in weather.