Hidden among the rolling hills of Poway, San Diego lies Ride Above Disability Therapeutic Riding Center, a nonprofit ranch and prized gem of the community.
Founded in 2014, Ride Above Disability provides therapeutic horseback riding lessons to those with disabilities and is open to people of all ages. Starting as volunteers at other ranches, co-founders Allie Sarnataro and Katie Cram used their passion and experience to create their own therapeutic horse-riding organization. Their enthusiasm for this mission is evident and contagious.
"Every day is like a miracle," Sarnataro added. The students "accomplish so many things every time they come. We've had students who said their first words on the back of a horse."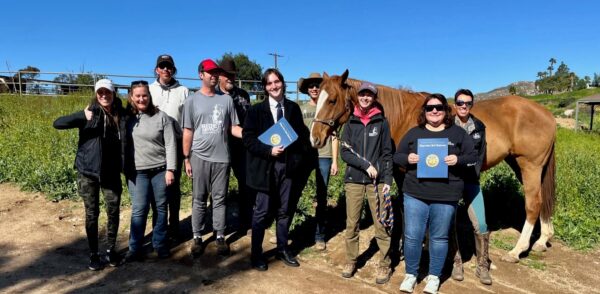 Lead instructor Rebecca Palter first learned about therapeutic riding while working as a personal care assistant for a child with a severe brain injury.
"He had tried everything else, music therapy, speech therapy—everything," Palter recalled, "but things clicked for him at therapeutic riding that weren't elsewhere."
Miracles are abundant among the volunteers and instructors at Ride Above Disability, Palter said, recalling a student who defied all odds.
"We had a student that started when he was five. His parents were told that their child would never walk or speak and that he would never be able to do anything [alone]. Through our program, he learned to walk, trot, and canter on his own. He gained independence."
Cram described how one student who struggled with attention and impulse control "grew up with us riding. It was great to see her transform into this amazingly intelligent young woman who became this social butterfly. She was able to progress in her riding … and going to competitions." Students are encouraged to participate in inclusive events all around San Diego, admirably competing alongside riders without disabilities.
The organization views therapeutic horseback riding as a dynamic outlet for growth and, as demonstrated by the center's year-long waitlist, the local community agrees.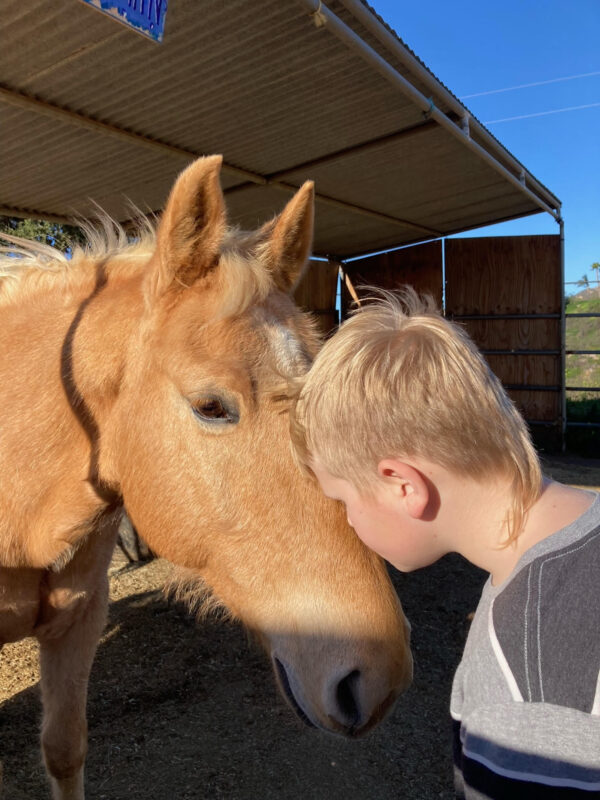 The Office of San Diego County Supervisor Joel Anderson recently presented volunteers and staff with certificates of recognition for their honorable service and commitment to the Poway community.
"Ride Above Disability's remarkable staff and volunteers enhance the lives of the most vulnerable in our community," Anderson said. "I am honored to recognize the inspiring and dedicated work that happens every day at the Therapeutic Riding Center here in Poway."
The support of community members is integral to Ride Above Disability's ongoing success. The generosity of local patrons covers the care of all horses and maintains the affordability and accessibility of student lessons.
"It's all about the community and our supporters. … [They] are the foundation of what keeps our program going," Sarnataro said.
There are always opportunities to support the Ride Above Disability Therapeutic. Volunteers of all ages and experience levels are welcome. The center also accepts and greatly appreciates equipment or monetary donations.
To learn more about Ride Above Disability Therapeutic Riding Center in Poway, visit radtrc.org.
Jack Andolina is a legislative intern for San Diego County Supervisor Joel Anderson's Office.