A Republican senator considered a potential swing vote in the Senate impeachment trial said he'd vote against calling additional witnesses.
"I do not believe we need to hear from an 18th witness," Sen. Cory Gardner (R-Colo.) told Colorado Politics on Jan. 29.
"I have approached every aspect of this grave constitutional duty with the respect and attention required by law, and have reached this decision after carefully weighing the House managers and defense arguments and closely reviewing the evidence from the House, which included well over 100 hours of testimony from 17 witnesses."
House Democrats called 17 witnesses during the inquiry that preceded the Dec. 18, 2019 impeachment of Republican President Donald Trump. House and Senate Democrats are pushing for new witnesses in the Senate impeachment trial, including former National Security Adviser John Bolton and acting White House Chief of Staff Mick Mulvaney.
Gardner, in a tough reelection battle in purple Colorado, was one of a handful of moderate Republicans who Democrats were trying to convince to vote for witnesses.
House impeachment managers and Trump's team spent the past week delivering arguments for and against removing the president from office. Senators began submitting questions to both sides on Wednesday. A vote on whether to call witnesses is expected on Friday.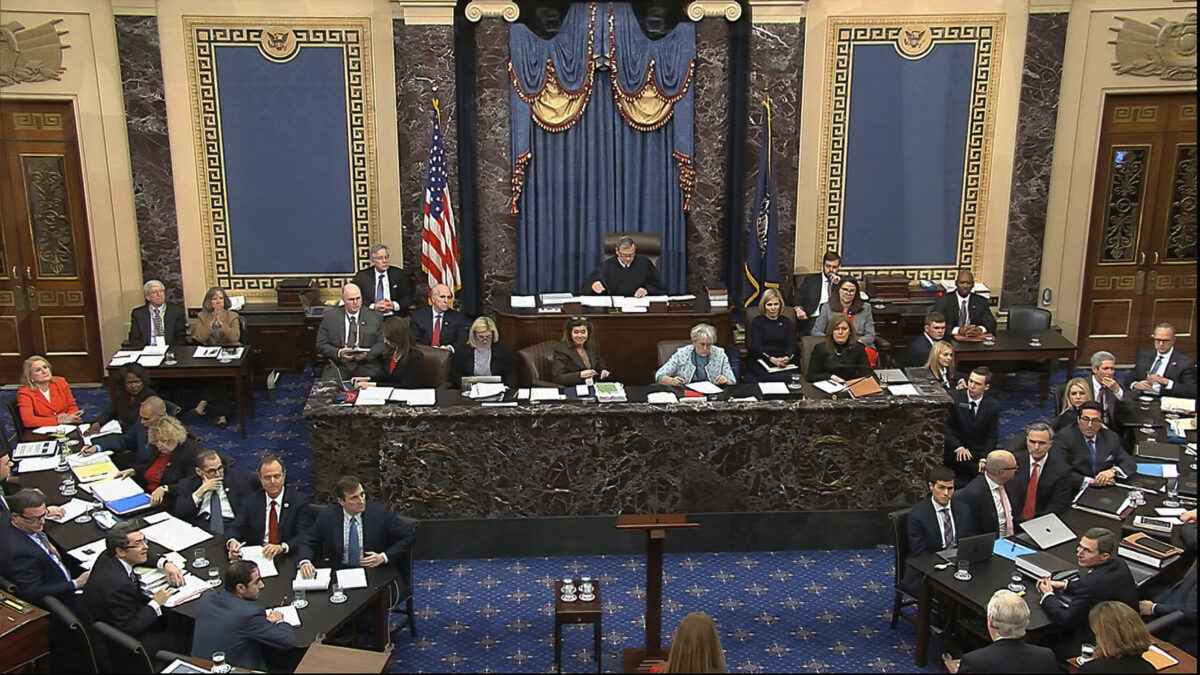 The GOP holds a 53-47 majority in the Senate. A simple majority vote would call witnesses. A simple majority vote would also dismiss the articles of impeachment, while a supermajority is required to remove Trump from office, or convict him.
Sen. Ted Cruz (R-Texas) said late Tuesday that he would vote against calling witnesses, alleging that "the House managers have failed."
"Enough already. Move on. On Friday, I'm going to vote that we don't need any more witnesses. With 17 witnesses in the House, we've heard all the evidence," he said during an appearance on Fox News' "Hannity."
Sens. Susan Collins (R-Maine), Mitt Romney (R-Utah), and Lisa Murkowski (R-Alaska) have indicated support for calling witnesses but haven't committed to voting with Democrats.
"It is important that we hear both sides present their cases because otherwise we wouldn't know who we might need, what gaps remain. It's also very important that there be fairness in that each side be able to select a witness or two," Collins told reporters in Washington on Wednesday.
It's not clear who the fourth senator would be in a bipartisan vote to confirm witnesses. Several moderate Democrats could vote against witnesses, including Sen. Doug Jones (D-Ala.). Sen. Joe Manchin (D-W.Va.) said earlier Wednesday that he'd like to see Hunter Biden called, a witness only favored by some Republicans.