A possible running mate for presumptive Democratic presidential candidate Joe Biden said lawmakers should listen to arguments for and against removing statues of George Washington.
Sen. Tammy Duckworth (D-Ill.) was asked twice about the issue during an appearance on CNN's "State of the Union."
Anchor Dana Bash noted that Duckworth supports renaming military bases that are named after Confederate leaders but pointed to people demanding that statues of former presidents such as Washington and Thomas Jefferson come down.
Duckworth was asked if statues of Washington should come down.
"Well, let me just say that we should start off by having a national dialogue on it at some point," Duckworth said. "But, right now, we're in the middle of a global pandemic."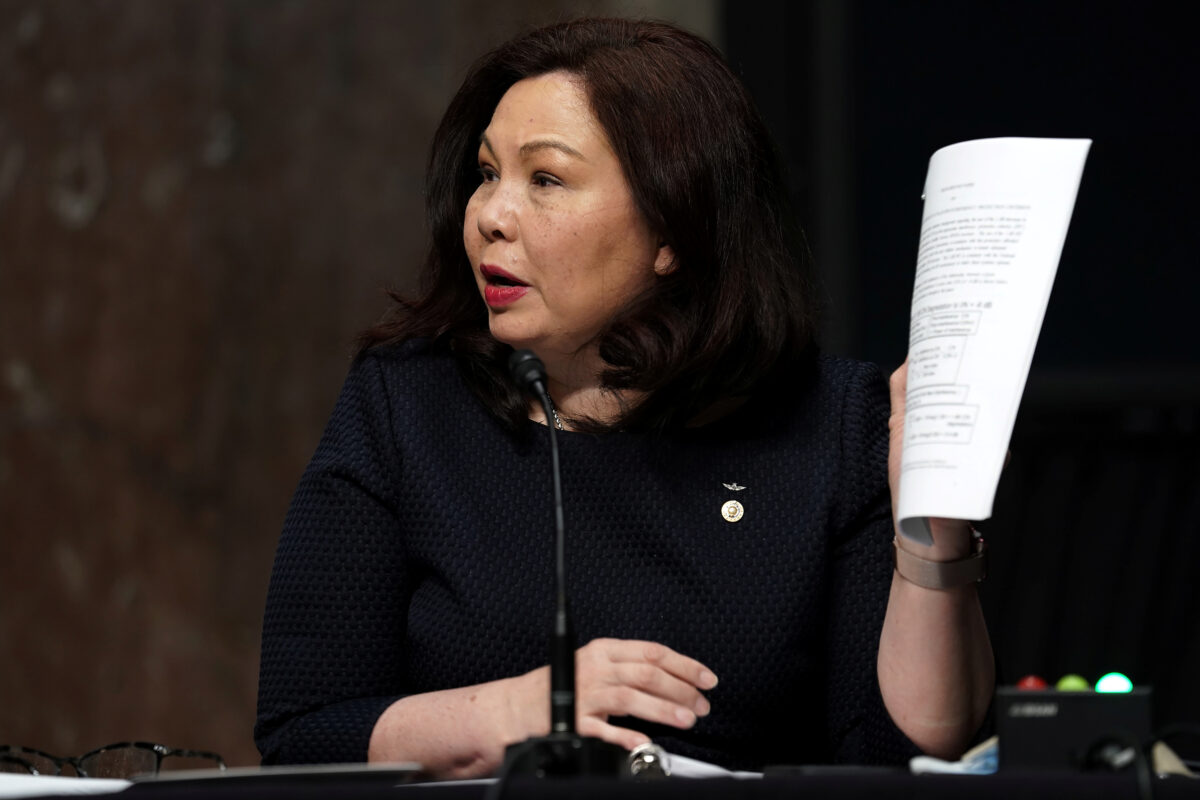 Duckworth also accused President Donald Trump of spending time during his speech at Mount Rushmore on July 3 "honoring dead Confederates." A review of Trump's speech shows no mention of Confederates or the Confederacy.
Duckworth later said Trump "spent all his time talking about dead traitors."
Bash pressed the senator, saying no one would call Washington a traitor and asking her if it would be a good idea to remove statues of him.
"I think we should listen to everybody. I think we should listen to the argument there," Duckworth said.
"But remember that the president at Mount Rushmore was standing on ground that was stolen from Native Americans who had actually been given that land during a treaty."
Duckworth's office didn't respond to a request for comment, nor did Biden's campaign.
Ben Williamson, a deputy assistant to Trump, said in a statement after the appearance, "In one weekend we have now seen prominent Democrats come out against Mount Rushmore, statues of George Washington, and the Fourth of July."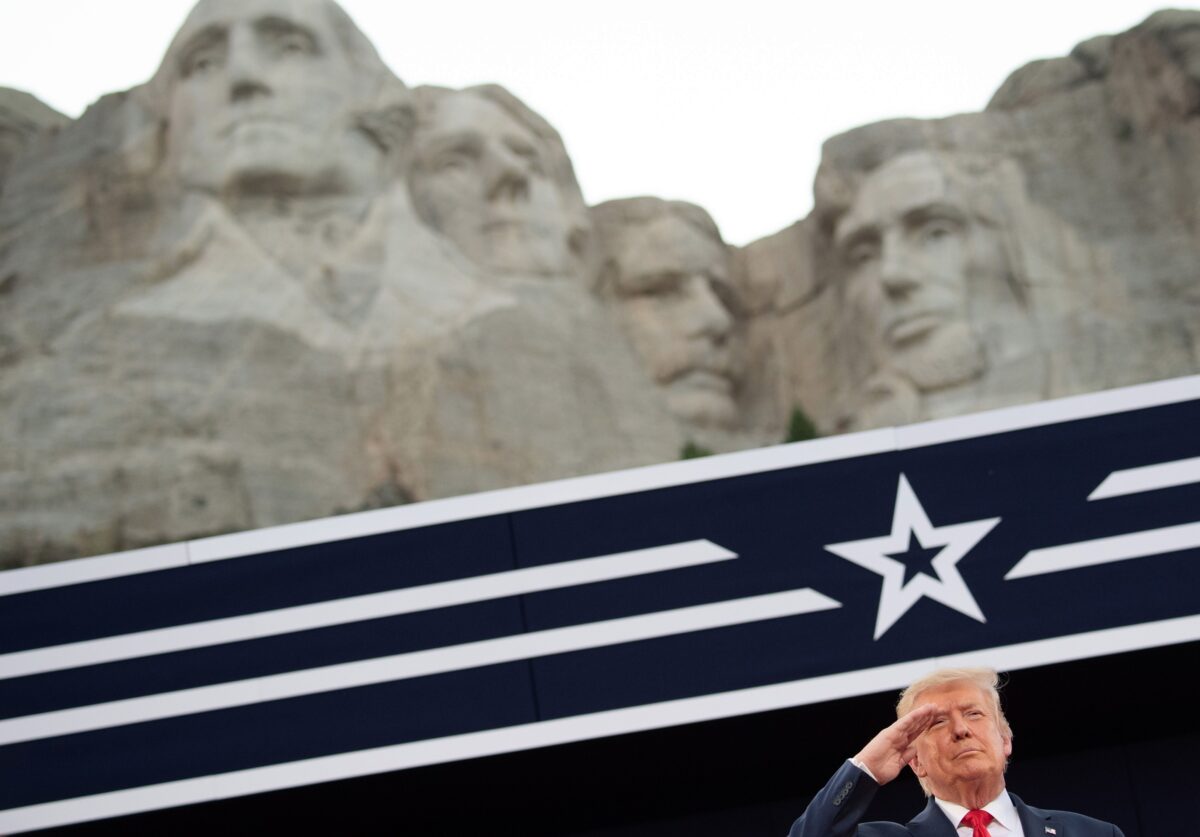 At least one statue of Washington has been toppled in recent weeks as vandals and rioters have taken down a number of statues across the nation. Another was defaced.
Mount Rushmore, a national monument in South Dakota, features Washington and three other former presidents carved into a rock face.
Trump said in his speech there that he wanted to "pay tribute to the exceptional lives and extraordinary legacies of" Washington, Jefferson, Abraham Lincoln, and Teddy Roosevelt.
"I am here as your president to proclaim before the country and before the world: This monument will never be desecrated. These heroes will never be defaced, their legacy will never, ever be destroyed, their achievements will never be forgotten, and Mount Rushmore will stand forever as an eternal tribute to our forefathers and to our freedom," he said.
Duckworth's remarks appear to contrast with Biden's position.
Biden told reporters in late June that he supports the removal of Confederate monuments but said the government should protect non-Confederate statues.
"For example, taking down or toppling a Christopher Columbus statue or a George Washington statue, or, etc., I think that is something that the government has an opportunity and a responsibility to protect from happening," the former vice president said.