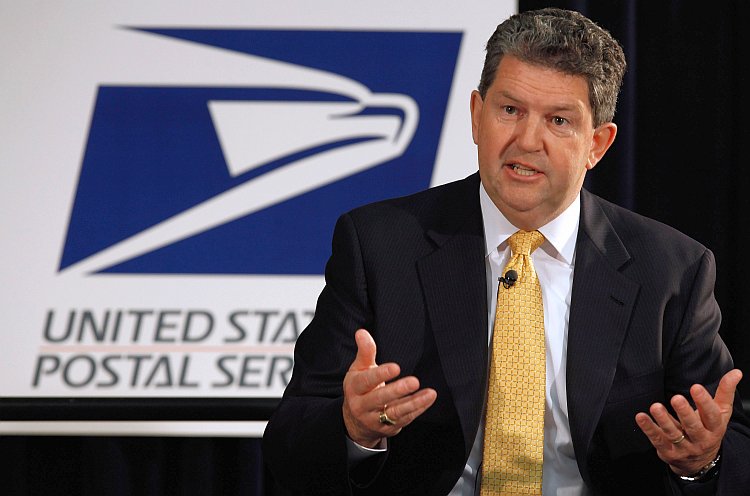 Thousands of rural post offices will stay open but at the cost of fewer working hours, the U.S. Post Office announced.
In an announcement on May 9, Postmaster General Patrick Donahoe said the mail agency would not go ahead with its plan to cut 3,700 rural or low-revenue post offices as of May 15.
The postal service instead will reduce operating hours by two to six hours a day in over 13,000 rural mail facilities—or 12 percent of its outlets.
It will cut costs even more by moving thousands of employees to part-time hours, from their current full-time positions.
Postal services, particularly first-class mail, have declined over the last decade as more people use the Internet for paying bills and sending quick messages. Eighty-eight percent of post offices were losing money, the postal service said in a statement, and visits to post offices have dropped 27 percent, totaling 350 million fewer visits since 2005.
The USPS planned dramatic cuts in post offices, staff, and mail-processing plants in May. This was part of an effort to rein in debts and get the service on a more sustainable path.
However, the U.S. Senate, which is in the process of drafting legislation to reform the postal service, passed a bill last month to impose a one-year moratorium on USPS plans to close rural post offices.
The Postal Service described the bill as "totally inappropriate," saying it unnecessarily kept costly facilities open. The new direction is seen as an effort to give Congress time to get its postal service reform in order.
In announcing the change in strategy, Donahoe did not mention Congress, but cited community concern.
"We've listened to our customers in rural America and we've heard them loud and clear—they want to keep their post office open," Donahoe said in a statement. "We believe today's announcement will serve our customers' needs and allow us to achieve real savings to help the Postal Service return to long-term financial stability."
Rural communities complained that the postal office closures would threaten the timely delivery of mail, prescription drugs, newspapers, and other services.
The new plan is expected to bring half a billion dollars a year in savings, the USPS said.
As part of the plan, the USPS will offer buyouts for more than 21,000 postmasters around the nation. More than 80 percent of its postal costs in rural areas are labor-related, Associated Press reported.
It will also look to establish Village Post Offices in other establishments and seek mergers with other nearby post offices.
The Epoch Times publishes in 35 countries and in 19 languages. Subscribe to our e-newsletter.