Officials on Saturday said they've identified a possible coronavirus outbreak in a nursing facility in Washington state, hours after the state announced the first death in the nation from the disease the virus causes and its governor declared a state of emergency.
The "possible outbreak" at a Life Care Center in Kirkland includes the first health care worker who has tested positive for COVID-19 in the United States, a woman in her 40s, Dr. Jeff Duchin, health officer for Public Health, Seattle & King County, told reporters on a phone call. The woman is in satisfactory condition at Overlake Hospital.
Another patient, a longterm resident at the facility, is in her 70s. She is in serious condition at Evergreen Hospital.
No other patients have tested positive but officials have received reports that approximately 27 residents and 25 staff members are showing symptoms of respiratory illness. There are 108 residents and 180 staff members at the facility.
Testing is planned for all those who have symptoms.
"We would not be surprised to find additional cases," Duchin said.
The cases are two among others that show "some spread in the community," Dr. Kathy Lofy, Washington state health officer, told reporters. "We feel that the risk to the public is increasing," she added. If officials in the state see more spread, they could recommend measures such as canceling large public events, she said.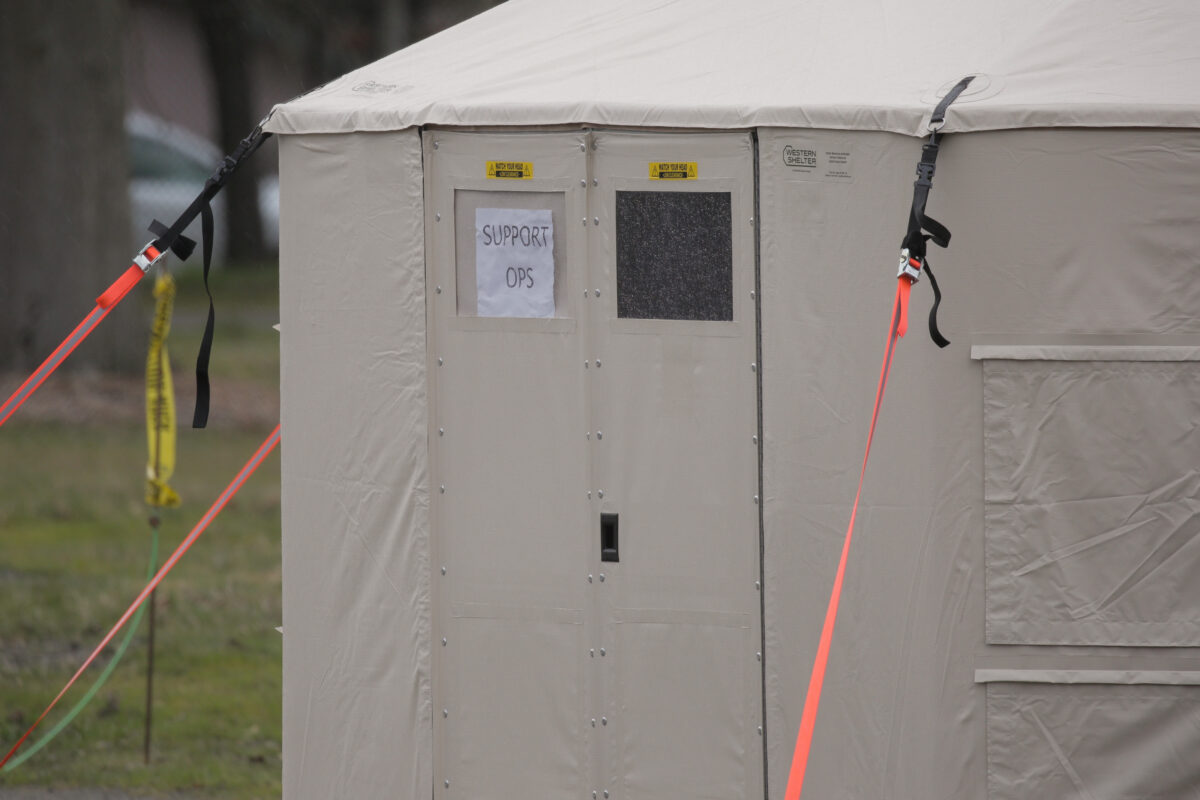 Officials in the state earlier Saturday reported the first death from COVID-19. The patient was a man in his 50s who had underlying health conditions., Duchin said.
The death was not linked to the Life Care Center.
The Life Care Center in Kirkland confirmed to a local reporter that it was the site of the possible outbreak. The residents with symptoms who were exposed are quarantined and they're not allowing visitations from family members, volunteers, or vendors right now.
A woman at the center answered affirmatively when asked on the phone whether the center was the one officials were referring to. She then directed The Epoch Times to call a different number for more details. No one picked up.
The facility describes itself as "the perfect choice for patients and residents seeking skilled nursing care, inpatient and outpatient rehabilitation and short-term and long-term care in a premier nursing home." There is no information about the situation with the virus on its website.
Washington Gov. Jay Inslee later Saturday declared a state of emergency in response to the new cases of COVID-19.
"This will allow us to get the resources we need," Inslee said. "This is a time to take common-sense, proactive measures to ensure the health and safety of those who live in Washington state."
A proclamation tells state agencies and departments to do everything possible to assist affected communities, allowing the use of the Washington National Guard if necessary.