Police officers in Portland arrested demonstrators on Saturday night after they refused to clear a roadway and threw projectiles at law enforcement.
Largely peaceful protests took place throughout the day, according to the Unified Command, a partnership of state, county, and local officers established when Oregon Gov. Kate Brown, a Democrat, declared an emergency for the weekend to deal with planned demonstrations.
Around 8:30 p.m., several hundred people gathered in downtown Portland and headed to the Multnomah County Justice Center, blocking the street near the building.
Protesters were heard chanting "Black Lives Matter" and Breonna Taylor's name. They also chanted, "No good cops in a racist system!" Pictures showed protesters burning an American flag.
The Unified Command officers told the group to vacate the roadway but most of the crowd ignored the warnings, so officers began making arrests.
"While making arrests and ticketing illegally parked vehicles, projectiles were thrown at officers including full beverages cans, firecrackers and rocks," law enforcement said in a statement.
"Officers attempted to disengage and leave the area multiple times in an effort to de-escalate, but each time as they retreated, individuals in the crowd threw projectiles at officers and re-entered the street. Officers made additional arrests," it added later.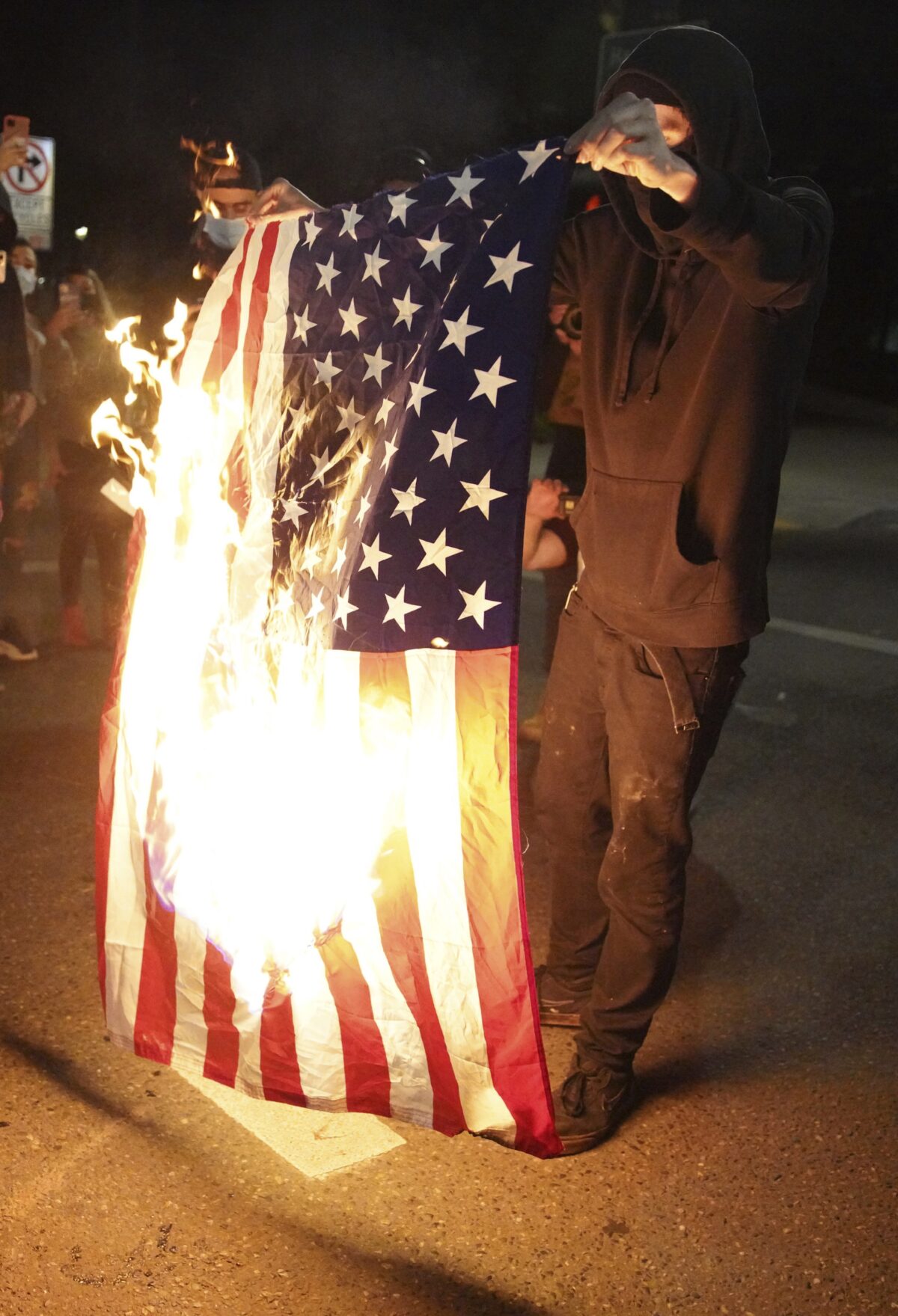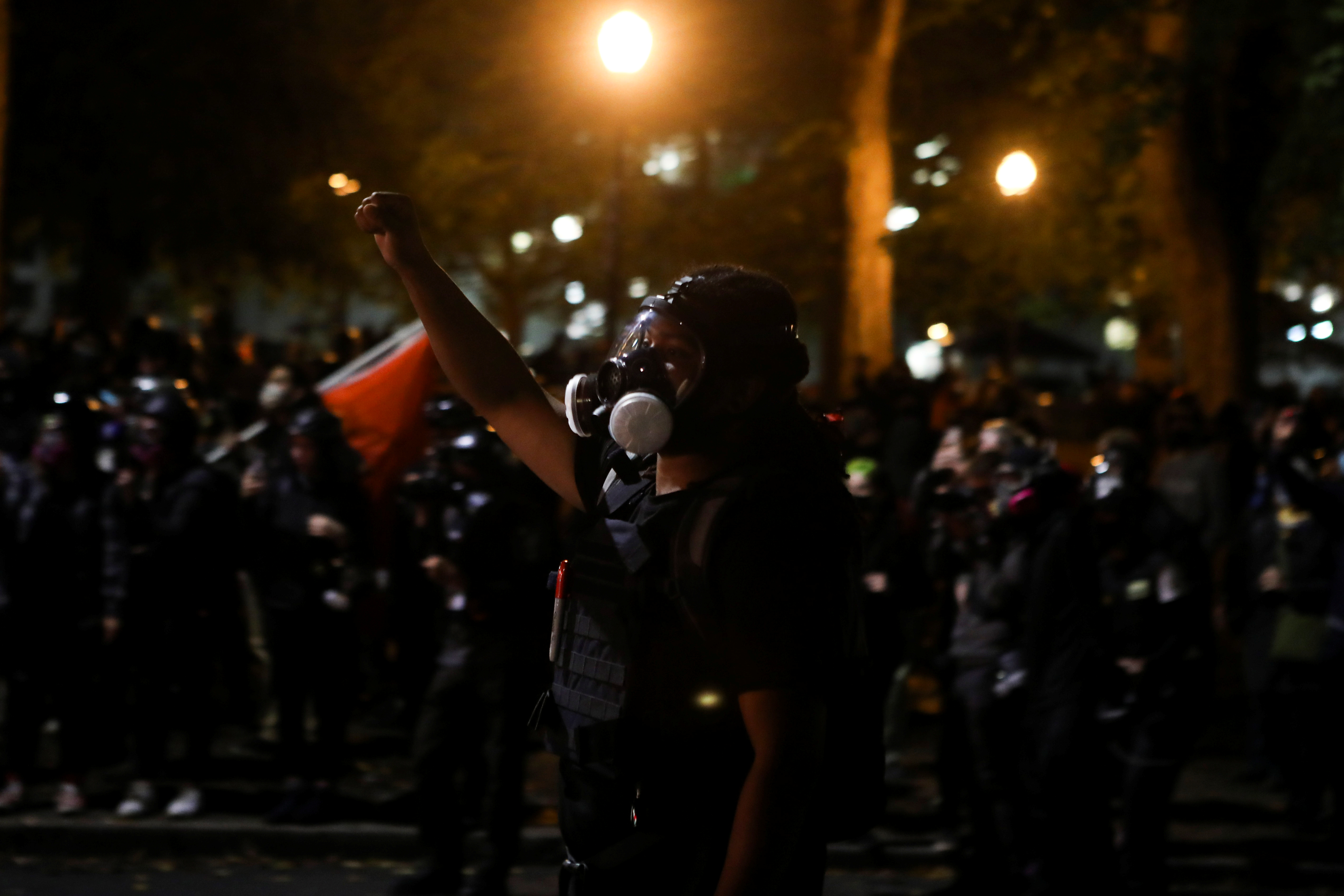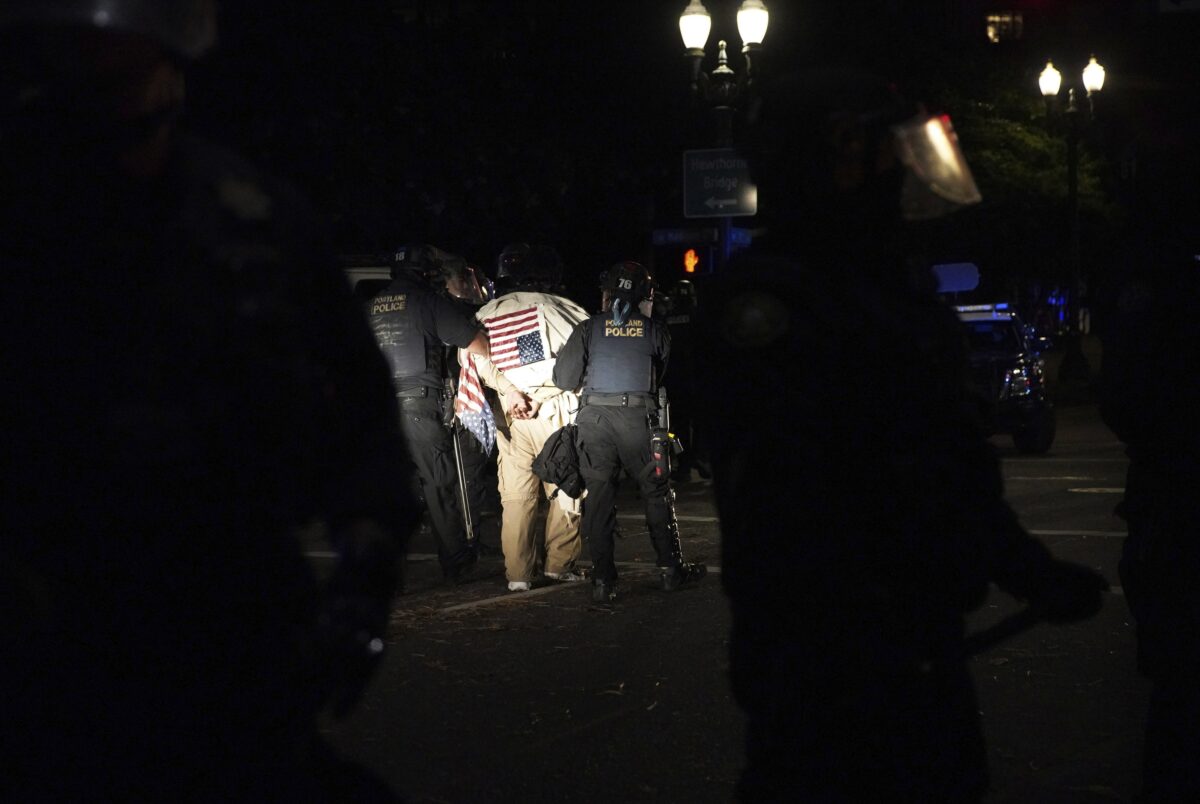 At one point, officers were targeted by high velocity objects, believed to be ball bearings launched from slingshots, prompting them to declare an unlawful assembly and soon, another round of arrests.
Information on the number and details of the arrests weren't immediately available.
The clashes between police and rioters lasted into the early hours of Sunday.
Demonstrators accused law enforcement of using disproportionate force in dispersing the crowd.
Video footage showed police officers shouting at demonstrators and shoving them to the ground before making arrests. Several reporters recorded themselves being shoved by officers.
Early in the evening, when officers tried arresting an individual, people around the person fought back and successfully "de-arrested" them.
One man who was arrested, Michael Colten, escaped when officers tried loading another arrestee into a transport van. He ran while still restrained in zip-ties for about two blocks before he was recaptured by officers.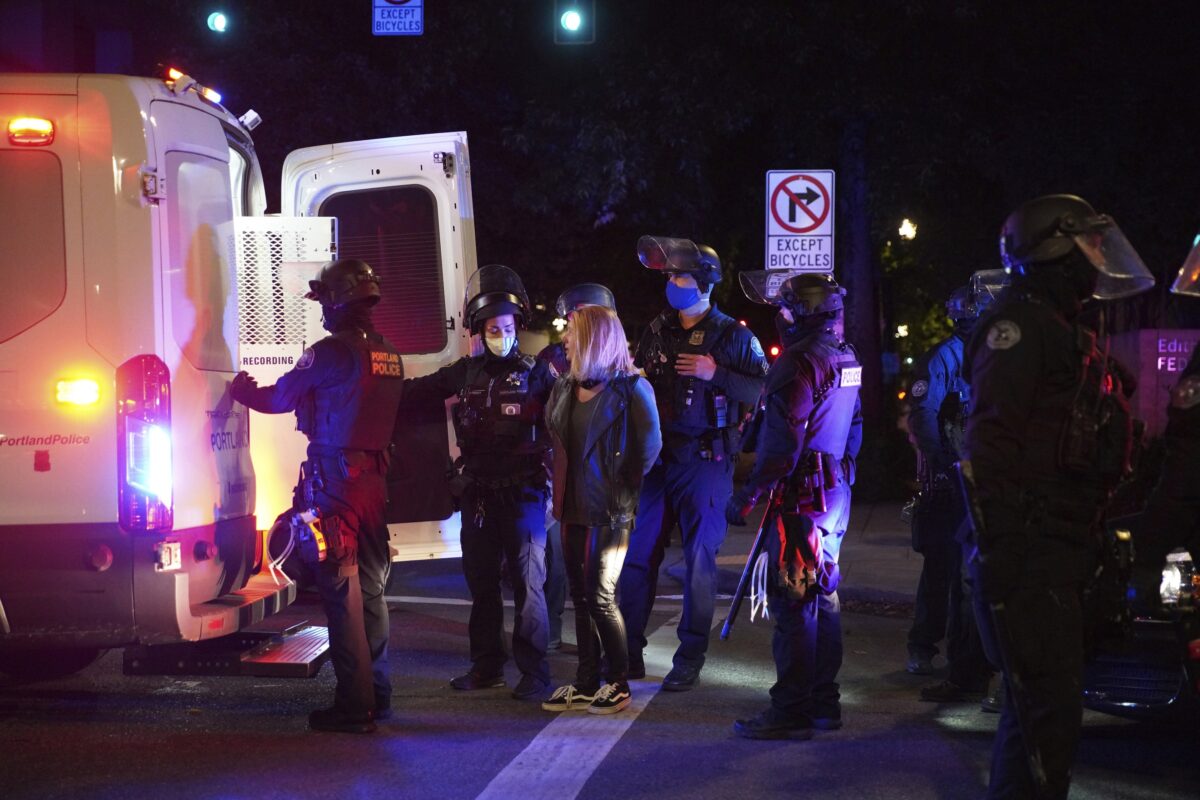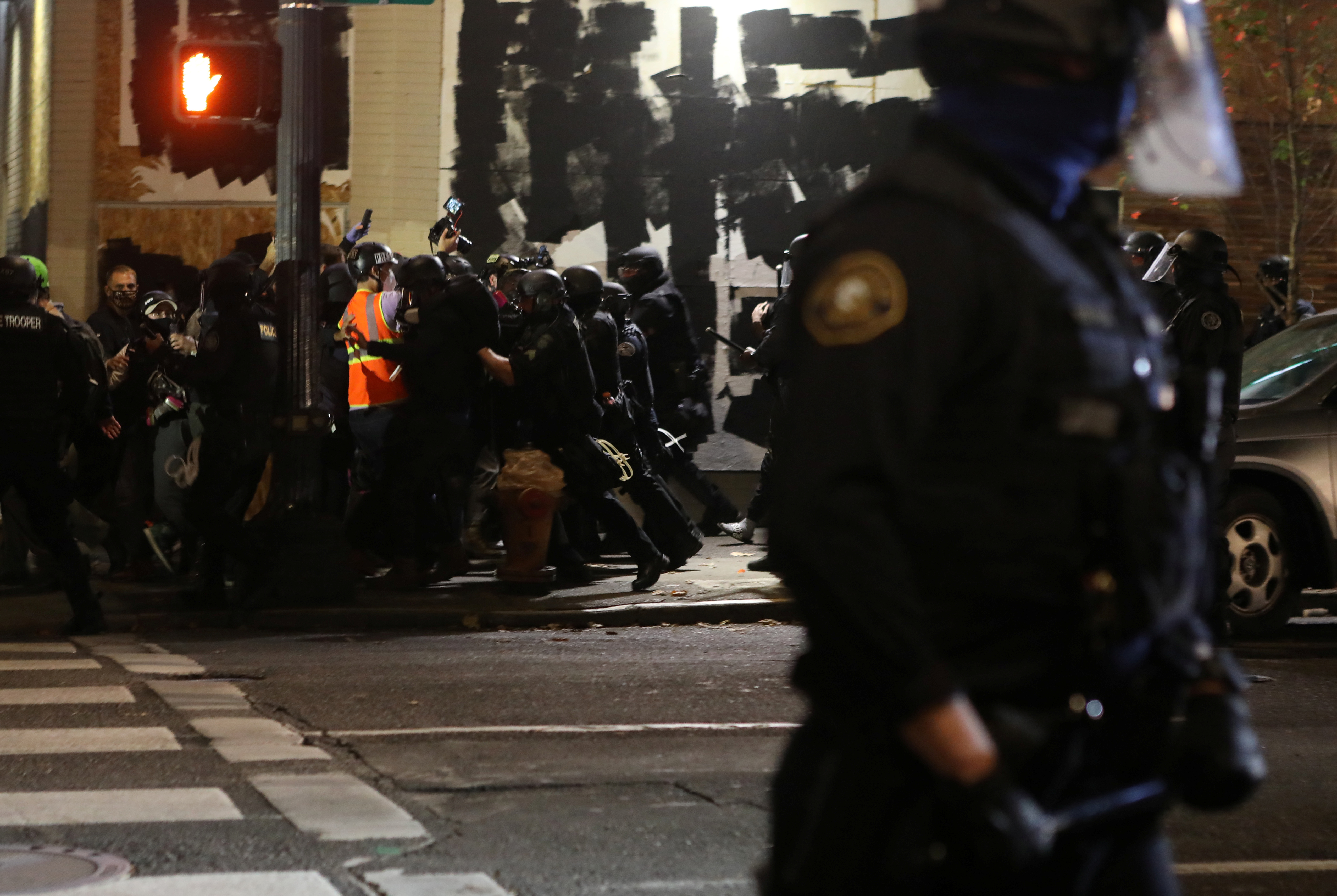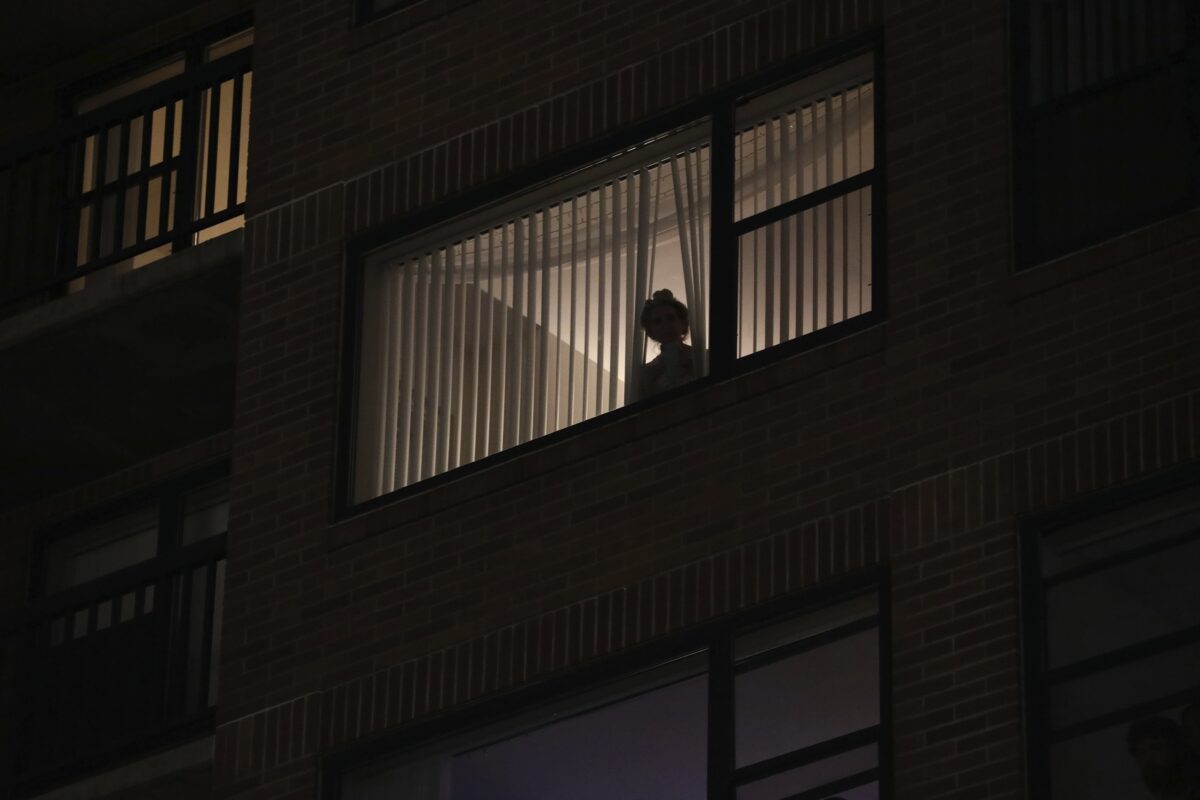 The clashes between police and rioters lasted into the early hours of Sunday.
The protest followed a demonstration by the right-wing Proud Boys group and counter-demonstration planned by people including members of Antifa, an anarcho-communist network that has frequently been involved in the unrest in Portland that rose to an unprecedented level in late May and has continued for most nights since.
The Unified Command said the events "remained relatively peaceful."
"Our Unified Command worked well to prevent violence before it started. Law enforcement officers performed a number of traffic stops and took weapons off the streets," Oregon State Police Superintendent Travis Hampton said in a statement. "We appreciate the hard work of all the men and women in uniform assigned to this effort."
"On Saturday, Oregonians denounced hate, racism and violence," added Multnomah County Sheriff Mike Reese said. "With the assistance of our partner agencies, the Unified Command was able to help keep the peace at multiple large events in North and Northeast Portland."