A man walking his dog deep in the Oregon woods made a startling discovery on Thursday, Nov. 28—a wrecked Porsche coupe on its roof, wedged against a tree at the bottom of a steep embankment, and beside it–skeletal remains, said police.
The 1979 Porsche 924 had been reported stolen from a movie theater parking lot in Medford, Oregon—nearly 27 years ago. Evidence found on and around the wreckage suggested the car had been there for a long time.
"Heavy forest debris indicated the vehicle had been there for a significant period of time. The registration tags expired in 1991," stated the police report.
Porsche stolen 26 years ago recovered in Oregon: https://t.co/NUI5Y2TnB9 pic.twitter.com/fEdg9pLEpe

— John de Leon (@DeLeon_Times) November 30, 2017
The missing Porsche was found near Abbott Prairie Road (National Forest Road 6620), about 1.5 miles north of the intersection with Elk Creek Road. The car's location at the bottom of a cliff made it difficult to spot, police said.
"The position of the vehicle at the base of the cliff made it nearly impossible to see from the road above," officials from the Jackson County Sheriff's Office wrote in a statement.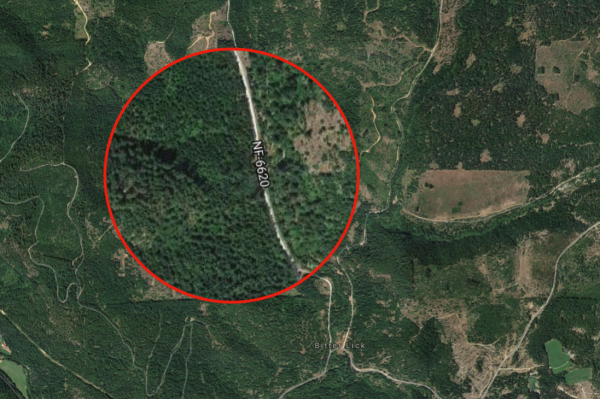 Skeletal remains in the vicinity of the vehicle were also reported by the dog walker, who immediately called dispatch to report the find. Police investigators determined that the bones were not human in origin–they belonged to a deer.
"Detectives checked the wreckage and found no human remains in or around the vehicle," the statement read.
The Porsche was stolen from a movie theater parking lot on Jan. 20, 1991, and was the subject of a police investigation.
Removal of the vehicle from the forest is hampered by difficult terrain and environmental concerns, with officials reportedly working on optimal next steps.