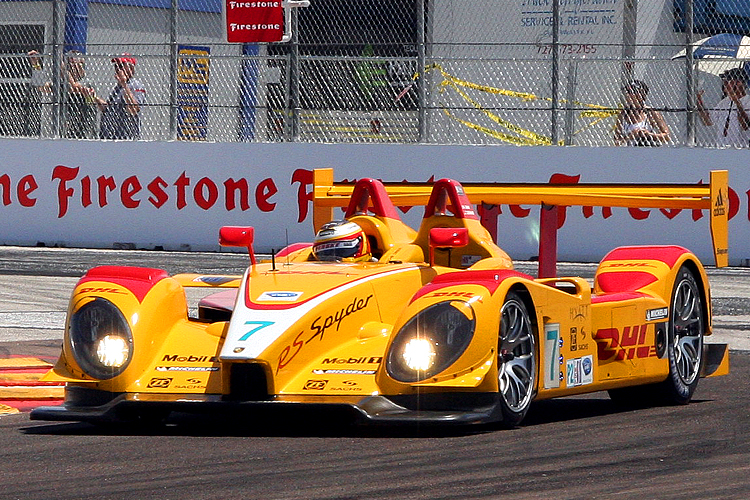 Porsche is getting ready for Le Mans in 2014, and the company is very serious.
Porsche announced in a Dec.8 press release that its new LMP1 endurance racer will be ready for rollout by mid-2013. When the car is ready to compete in the World Endurance Championship, including the 24 Hours of Le Mans, it will be piloted by contracted Porsche drivers and crewed by Weissach's best.
In preparation for its return to endurance racing, the Weissach-based builder has erected a new workshop and office building devoted to the new program, which is planned for mid-2013, according to Wolfgang Hatz, who sits on the Porsche AG Management Board for Research and Development.
Fritz Enzinger will head the new department responsible for the new Porsche LMP1 car. Porsche's Head of Motorsport Hartmut Kristen continues to be responsibility for all other motorsport programs worldwide.
Porsche's last foray into endurance racing ended after the 2008 series. The LMP2 RS Spyder, introduced in 2005, won the ALMS LMP2 championship 2006–2008 won the P2 class at Le Mans in 2008 and 2009. The RS Spyder was able to compete with and occasionally defeat the LMP1 Audi R10 diesels.
This was not a factory effort; Porsche sold its RS Spyders to customer teams. In the American Le Mans Series, the cars were campaigned by Penkse Racing starting in 2005, Dyson Racing in 2007 and 2008, and by Muscle Milk Racing 2009 and 2010.
Porsche stopped factory support after 2008 when rules changes made the RS Spyder incapable of competing for overall wins.
By electing to return to sports car racing in the P1 class, Porsche will again be competing for the top step of the podium at the world's most prestigious endurance races. By running the program itself, Porsche can ensure that neither cash nor competence will be wanting in any part of its operation.
The Epoch Times publishes in 35 countries and in 19 languages. Subscribe to our e-newsletter.