Pope Francis on Monday responded to reports that he is planning to resign from his position in the near future, amid reports that he is gravely ill.
Speaking to Reuters, Francis denied that he is going to resign and noted he's planning to visit Canada this month and says he wants to visit Moscow and Kyiv in the near future.
He also suggested to the news agency that he's not gravely ill with cancer, joking that his personal doctors "didn't tell me anything about it" before dismissing it as "court gossip."
"All of these coincidences made some think that the same 'liturgy' would happen," Francis added. "But it never entered my mind. For the moment no, for the moment, no. Really."
Francis did say that he would resign one day if his health made it too difficult to carry out his duties running the Catholic Church. His predecessor, Pope Benedict XVI, resigned in 2013—the first time a pope has done so in more than 500 years when Pope Gregory XII stepped down in 1415.
The current pope, however, did not indicate when he would resign.
Francis, 85, has been confined to a wheelchair since March of this year. In late June, he was seen at another Vatican event while using the medical device. Both Francis and the Vatican have said it's because he suffered a knee injury.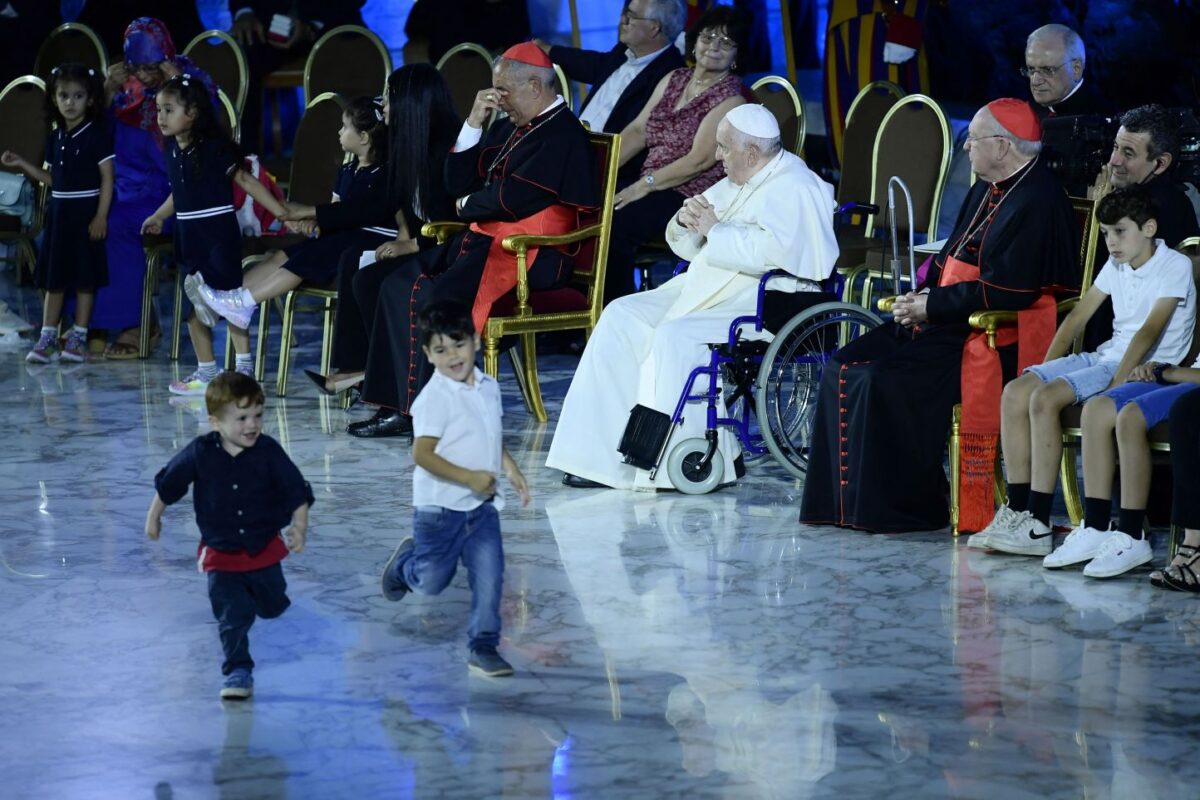 Francis also gave details of his knee ailment for the first time in public, telling Reuters that he had suffered "a small fracture" in the knee when he took a misstep while a ligament was inflamed.
"I am well, I am slowly getting better," Francis said, adding that the fracture was knitting, helped by laser and magnet therapy.
Francis also stated that he had an operation on his colon due to diverticulitis, a condition that entails the infection or inflammation of pouches that can form in the intestines.
"It (the operation) was a great success," he told the news agency, adding that it was not related to cancer.
Also in the interview, the pope said he wanted to go to Moscow first before visiting Kyiv amid the monthslong Russia-Ukraine war.
"I would like to go (to Ukraine), and I wanted to go to Moscow first. We exchanged messages about this because I thought that if the Russian president gave me a small window to serve the cause of peace … and now it is possible, after I come back from Canada, it is possible that I manage to go to Ukraine," he told the outlet. "The first thing is to go to Russia to try to help in some way, but I would like to go to both capitals."
Reuters contributed to this report.