As the Chinese regime steps up its attacks on pro-democracy protesters in Hong Kong in the run-up to a key political meeting in Beijing, the U.S. State Department has decided to delay a report to Congress assessing the autonomy of the former British colony.
The delay was intended to allow the report "to account for any additional actions that Beijing may be contemplating in the run-up" to the upcoming session of the Communist Party's rubber-stamp legislature, including decisions "that would further undermine the people of Hong Kong's autonomy," Secretary of State Mike Pompeo told a press conference on Wednesday.
The Party's annual meeting to discuss future policies will be held on May 21 and 22 this year, after an initial postponement due to the pandemic.
The U.S. report, which assesses the territory's level of autonomy and human rights, is a requirement under the Hong Kong Human Rights and Democracy Act, which was signed into law by President Donald Trump last year.
Hong Kong's sovereignty transferred from Britain to China in 1997, with Beijing promising to retain the territory's autonomy and essential freedoms. But international concern over Hong Kong's autonomy mounted, as mass protests erupted last June over a proposed extradition bill that would allow individuals to be sent for trial in mainland Chinese courts.
The U.S. law requires that the State Department certify at least annually whether Hong Kong retains enough autonomy to justify its special trading status with the United States, which has helped it maintain its position as an international financial center.
It stipulates that sanctions including visa bans and asset freezes should be placed on Chinese and Hong Kong officials who have been found to have suppressed freedoms in the city.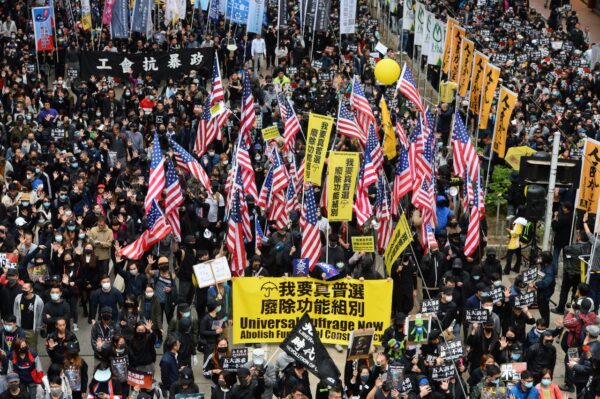 Escalating Crackdown
The protests in Hong Kong have since evolved into calls for greater democracy, as well as opposition to police violence against protesters.
On April 15, Luo Huining, Beijing's top official in Hong Kong, called for "Article 23," a controversial national security legislation shelved in 2003 after mass protests, to be urgently passed.
Days later, in the biggest crackdown on the city's pro-democracy movement since last year's protests, Hong Kong police arrested 15 pro-democracy activists on April 18 for allegedly "organizing or participating in unauthorized assemblies."
At a news briefing on April 22, Pompeo said the Chinese regime was exploiting the world's focus on the pandemic with "provocative behavior" to erode autonomy in Hong Kong, exert military pressure on Taiwan, and coerce neighbors in the South China Sea.
He addressed the situation in Hong Kong again on April 29, saying, "Any effort to impose draconian national security legislation on Hong Kong would be inconsistent with Beijing's promises and would impact American interests there."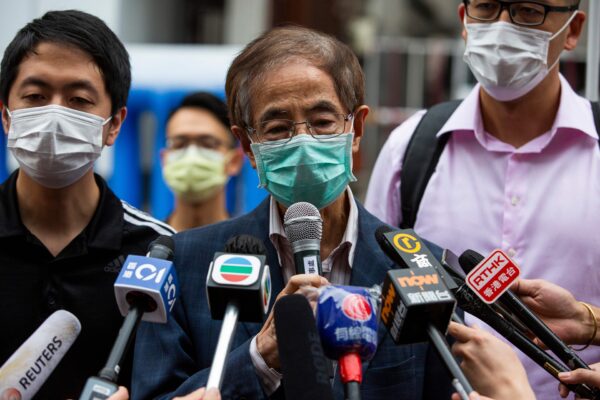 But Beijing has continued to pile pressure on the protesters. Shortly before Pompeo's announcement of the delay of the report on May 6, China's Hong Kong affairs office warned that the city will "never be calm" unless all the protesters were removed.
It said that Beijing "has the greatest responsibility in maintaining order and safeguarding national security" and "will not sit idly."
The strongly-worded statement further stoked concerns that the regime was using the pandemic as an opportunity to tighten its grip over Hong Kong.
Frank Fang and Reuters contributed to this report.